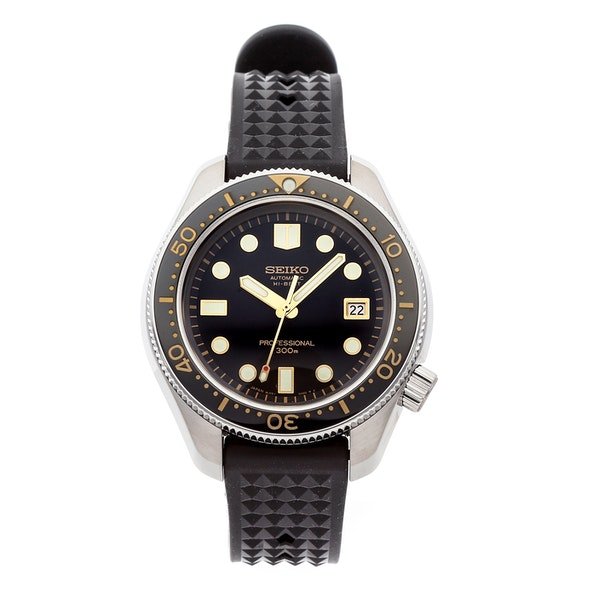 All you need to know about the Seiko Marinemaster watch collection
Seiko's aquatically-inspired Marinemaster watch collection represents expert dive watch technology and craftsmanship. Uniquely, the nicknames of many models belonging to this collection have been adopted by their collectors as opposed to Seiko itself. Rookie collectors may not be aware of many dive watches belonging to this collection, since the series is submersed behind murky waters, often creating some confusion with regards to which dive tools belong to it and which do not. This guide to the Marinemaster series and some of its most important models should make the identification process easier for those who have always wondered. First, let's start with a quick history lesson on Seiko's dive watch legacy.
---
"…affordably priced but professionally adequate"
Seiko's dive watch heritage began during the 1960s at a time when deep-sea divers needed an affordably priced but professionally adequate tool for underwater exploration. Seiko responded to this need, occupying a gap in the market for a dive watch that promised the know-how of an experienced manufacturer but an assessable price tag also. The Japanese brand's first dive watch was made in 1965, yet it was the model that followed two years later that really made people sit up and take note. The Seiko 6215-7000 could withstand underwater depths of 300 meters thanks to a robust monocoque case that kept possible water ingress to a minimum. It featured a uniquely positioned crown at 4 o'clock and although not intended as a recreational dive watch, certainly exhibited aesthetical links to the popular and highly advanced Prospex watches that are collected by dive watch enthusiasts today. Next came the Seiko 6159-7001 equipped with a high-frequency movement, promising unparalleled accuracy and stability. Later came the Seiko SBDX001 Marinemaster 300 – another high frequency-powered model that laid the groundwork for many Seiko dive watches to come and officially marked the start of the Marinemaster's story.
---
How did the Marinemaster watch evolve?
The Marinemaster collection is full of misconceptions and common misunderstandings but there is a fool-proof guide to some models that are either explicitly named Marinemaster or at least belong to an unofficial Marinemaster list. For a start, most Seiko Prospex watches are considered Marinemaster watches, especially those that promise 200-meter water resistance or more – a reference that can be cited on the caseback or on the tag in store. To make things clearer, we've outlined some models that belong to the Marinemaster watch collection, despite not always stating so in their title or on their dial.
---
Seiko SBCN005 Transocean & SBDX001
Contrary to belief, the Seiko SBDX001 was not the first Seiko Marinemaster watch. It was actually the SBCN005 Transocean model released in the 1990s. Its unique case was crafted from lightweight titanium and paired with a sapphire crystal glass front treated with anti-reflective technology. The Seiko SBN005 offered a barometer scale for reading atmospheric pressure, alongside a second time zone (24-hour scale) in a sub-counter at 9 o'clock and striking shots of yellow colour injected across a marine-inspired blue dial. The SBDX001 was released in 2000 and featured a mix of brushed and polished surfaces that gave the case of the tool watch considerable depth and definition. Powering inside the case was the 8L35 calibre, which propelled a set of chunky luminous hands around a sleek black dial marked with baton indexes and a date at 3 o'clock.
---
SBCN005 Transocean
---
SBDX001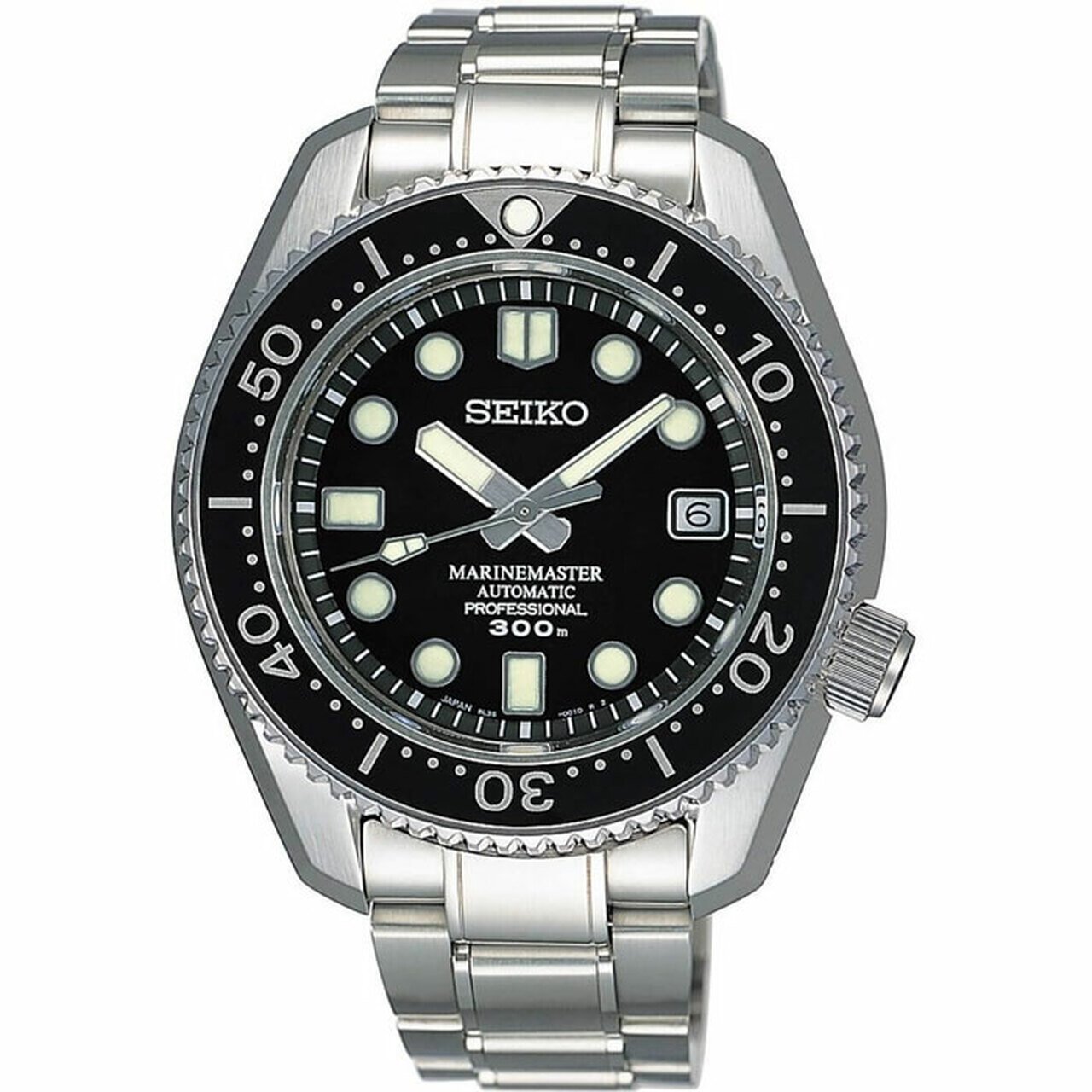 ---
Seiko Prospex SBDX003 & SBDX005
The Seiko Prospex SBDX003 and SBDX005 models marked the next transition of the Marinemaster series and were both launched together under the Seiko Year 2000 Historical Collection. Probably considered true collectors' items, the SBDX003 and SBDX005 models are limited editions (exclusive to 500 and 1000 pieces respectively). The former features gold indexes on its black dial. Both itself and the SBDX005 omitted the "Marinemaster" reference on the dial, setting themselves apart from the former SBDX001. Although the absence of this feature may cause some collectors to think the models were not part of the Marinemaster collection, their depth rating of 300 meters (for the SBDX003 model) and 600 meters (for the SBDX005 model) suggests otherwise. The SBDX003 can be manually wound or hacked. It features a screw-down crown and presents the time through a Hardlex glass top. The SBDX005 is another hi-beat dive watch. The 6159B calibre performs at 33,600 beats per hour.
---
SBDX003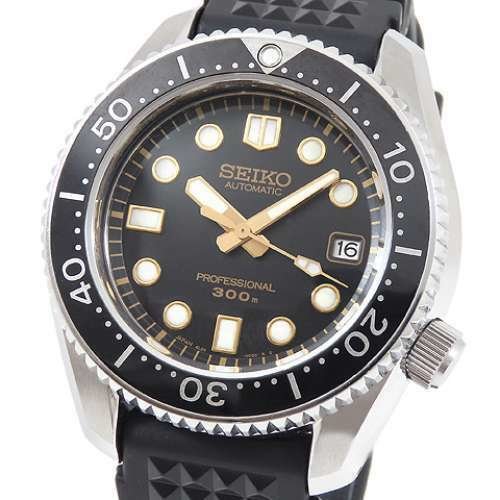 ---
SBDX005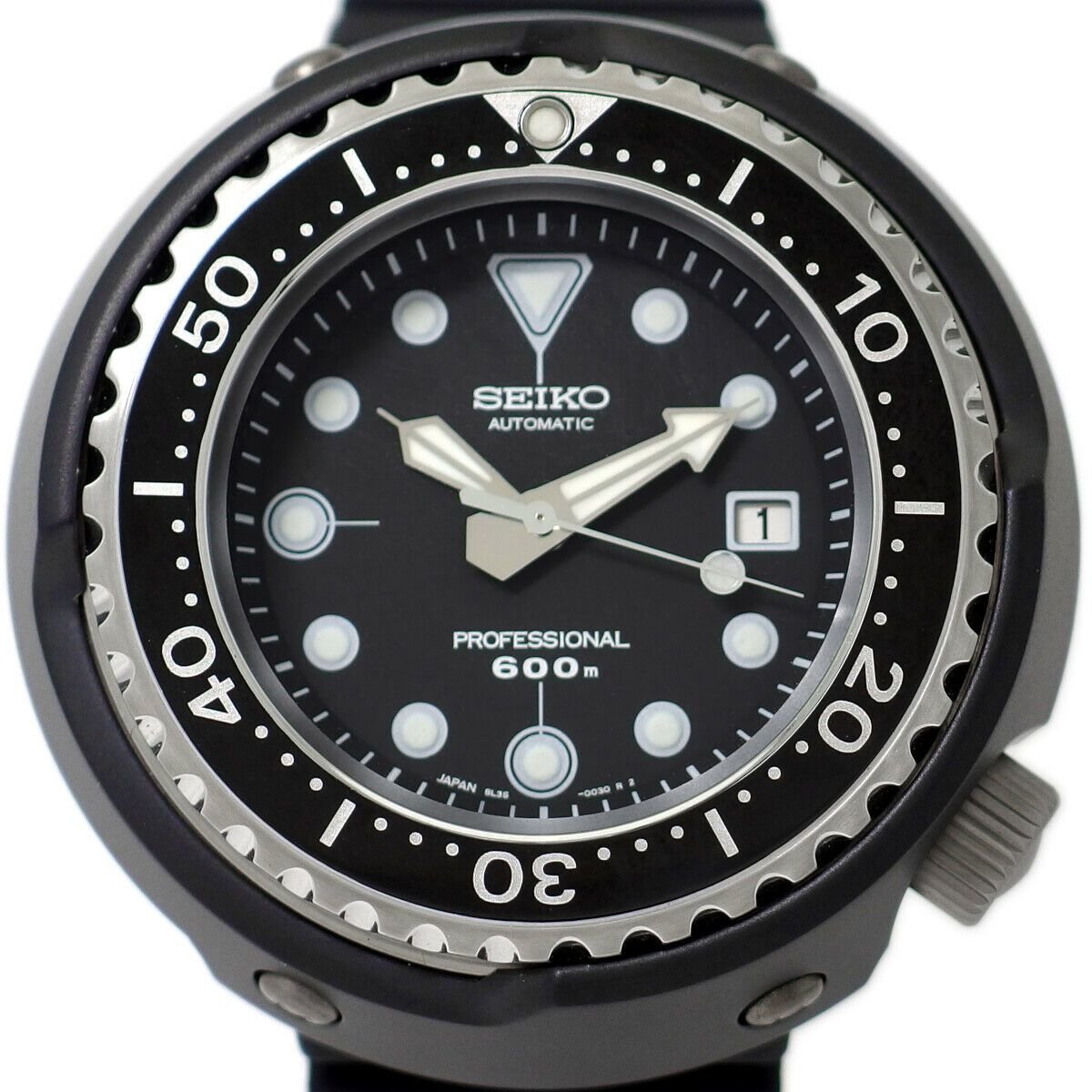 ---
Seiko SLA025 & Prospex SPB077
As you may have guessed by now, Seiko's Marinemaster watches are a faithful reinterpretation of those legacy timepieces launched back in the 60s – the 6159-70001 and 6215-7000. Vintage-inspired dive watches have become part of Seiko's heritage, with models such as the limited edition SLA025 released in 2018 proving and instant. With only 1500 editions available worldwide, the 300M water-resistant watch became a hugely sought-after timepiece, not just for professional and amateur divers but for true Seiko fans. Its design retook the 4 o'clock position upon its distinct case shape but was powered by the Hi-Beat 8L55 movement. The iconic model won the Sports Watch Prize at the Grand Prix d'Horlogerie de Genève and now goes by the name 1968 Automatic Diver's Re-creation Limited Edition. The Seiko Prospex SPB077 is the more affordable version of the limited edition dive watch. It boasts the same vintage feel but costs a fraction of the price, albeit with a less superior water-resistance of 200 meters.
---
SLA025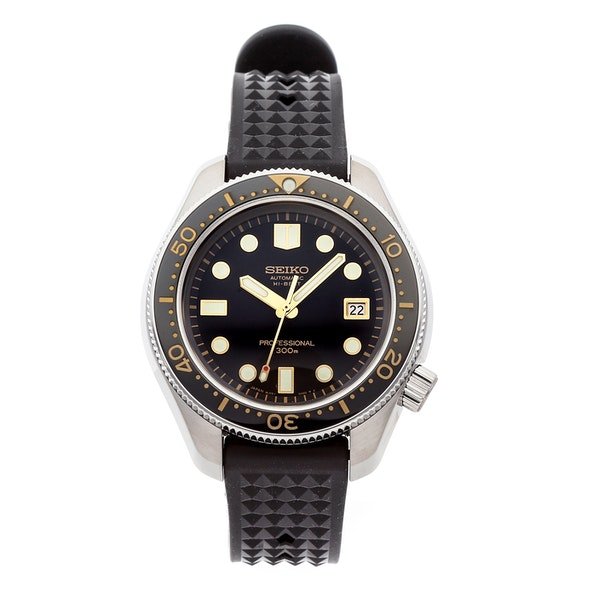 ---
SPB077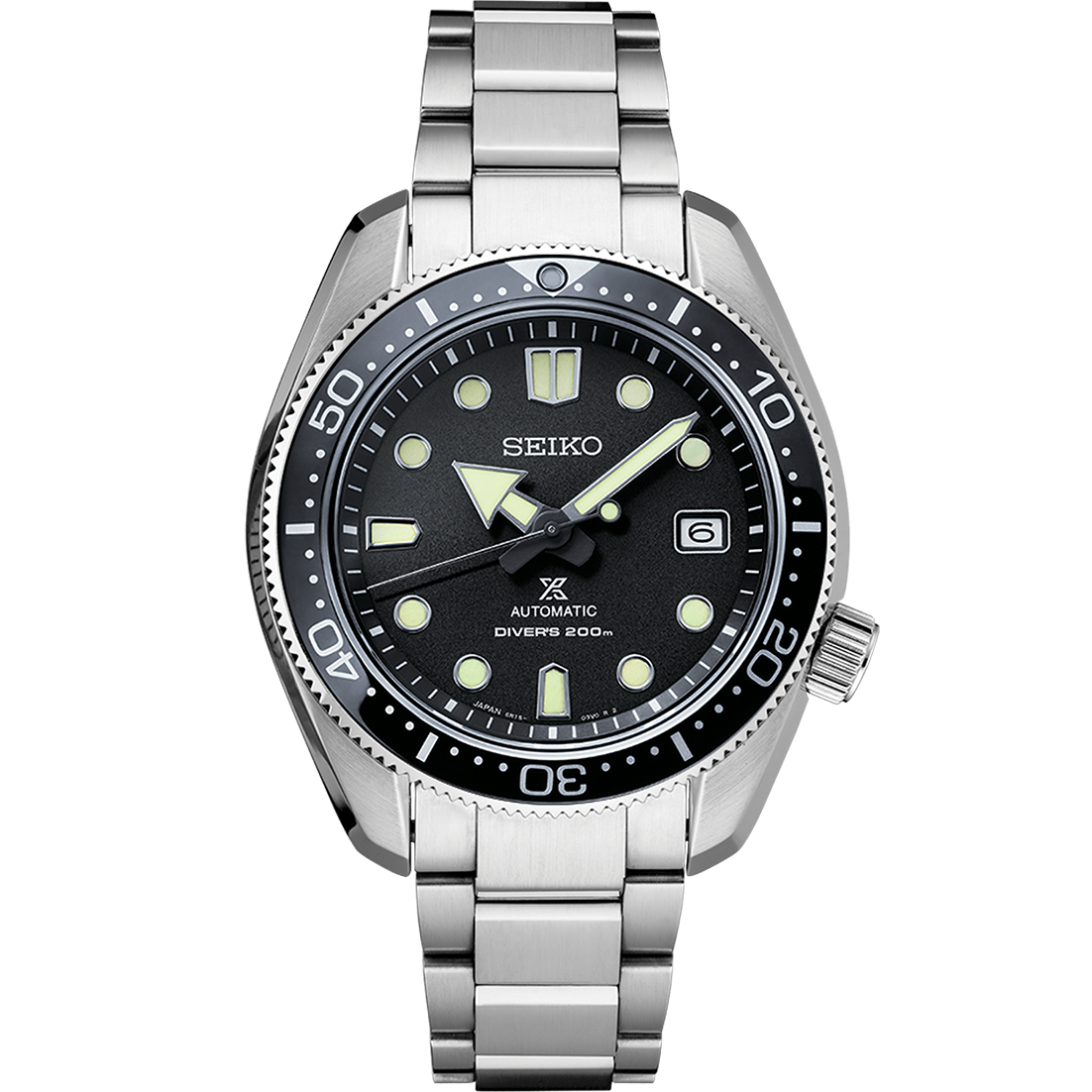 ---
Seiko Prospex SLA021
The Seiko Prospex SLA021, although not bearing the "Marinemaster" lettering, is a vital part of the range. It bears a very close resemblance to the SBDX001 but boasts functions and features primed for facing extreme conditions out on the water. In the design, the aluminium material used for the bezel in many of the model's predecessors has been replaced with highly scratch-resistant ceramic but still comes clad in its distinctive black colour to match the dial. The case of the Seiko SLA021 also showcases Seiko's Zaratsu polishing techniques exuding a more high-end finish. Its lustrous sheen and polished surface is almost mirror-like and has been used in some of Seiko's more high-end models to date.
---
SLA021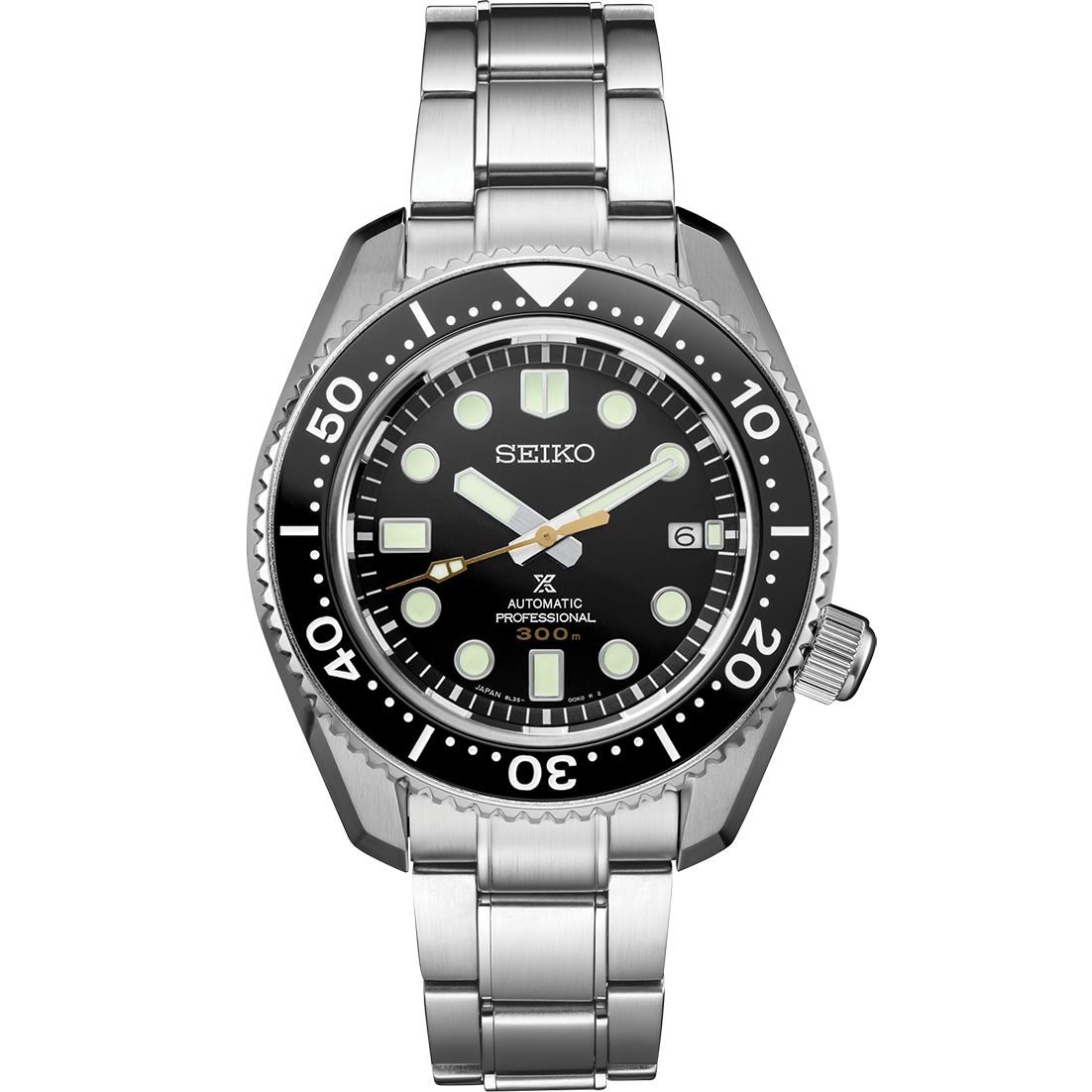 ---
Seiko Prospex LX SNR029
The Seiko Prospex LX SNR029 model launched in 2019 as part of the brand's Prospex LX collection. Although the discrepancies about whether this model is included in Seiko's iconic Marinemaster range can be confusing, the watch embodies many key features and design traits of the SLA021. Designer of the SNR029, Ken Okuyama, clearly mentions taking inspiration from the Marinemaster series when developing the dive tool. Its dial features a "Spring Drive" reference, along with a power reserve indicator between and 7 and 8 o'clock to show the remaining life of the Spring Drive Calibre 5R65. The movement features a gear train with an electronic time regulation, enabling it to promise an accuracy of +/-1 second per day. A luminous green glow shows between the triangular hour index at 12 o'clock and the 20-minute marking on the unidirectional rotating titanium bezel, enabling the diver to measure elapsed time underwater effectively. In the same fashion as the SLA021, the Seiko SLA029 features the high-end Zaratsu polishing techniques to the surface of its case.
---
Seiko Prospex LX SNR029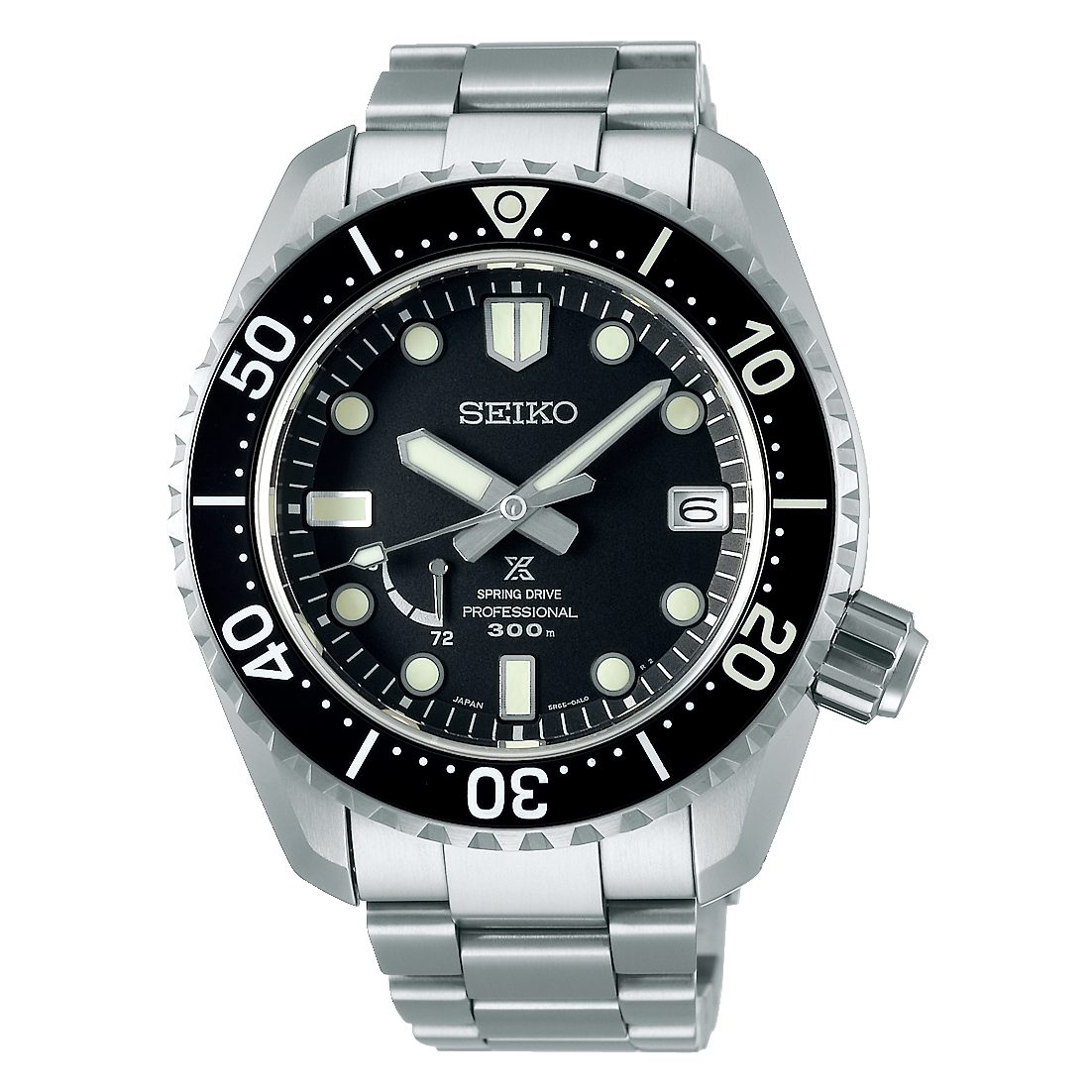 ---
How much does a Seiko Marinemaster watch cost?
You can pick up a quartz-powered Seiko Marinemaster watch from the pre-owned market in mint condition for as little as 1000 Euros. For a Marinemaster Professional 600m Spring Drive watch you can expect to pay up to around 4,200 Euros. The Seiko SBDX001 mentioned earlier can be purchased on the pre-owned market for around 2,700 Euros if in mint condition, whilst more affordable models like the SBDX017 are easier to come by. For professional dive use, Seiko released the Marinemaster Professional 1,000m Diver's Hi-Beat Limited Edition SBEX001 with, as its name suggests, a 100-meter water-resistant capability. This model can be purchased on the market for 6,400 Euros. To stop this, the brand followed this up in 2014 with a 3000-meter water-resistant rating. The SBDX013 needed a robust case to fulfil this role underwater and was thus nicknamed the Tuna. Its titanium case with black titanium carbide plating can cost around 3.500 Euros today.
Although having evolved in technical capability using some of Seiko's most robust materials and the brand's extensive research and development - the Seiko Marinemaster watch collection has lost nothing in the way of charm, functionality or character. Hopefully, this quick and easy guide to some of the most popular Seiko Marinemaster watches has simplified the key ways to define the collection's most important and collectable models. Whether looking to purchase some of the very first dive watches that sparked the birth of the Marinemaster series or in search of some of Seiko's most recent additions – this line of popular dive tools is still recognised for its impressive water-resistant capabilities and high-frequency movements, constituting a mainstay in Seiko's current catalogue.
---
More Seiko Guides
We have a lot more guides to navigate your research for the perfect watch. Seiko is one of the most popular brand across its sport and elegan lines. If you are an hard-core Seiko fan you can read our Seiko SKX007 guide - one of the most popular entry diver of all times.
Subscribe our newsletter for more news related content and find our quick comparitive guides to help you decide which watch you should buy next:
---
Subscribe to our newsletter