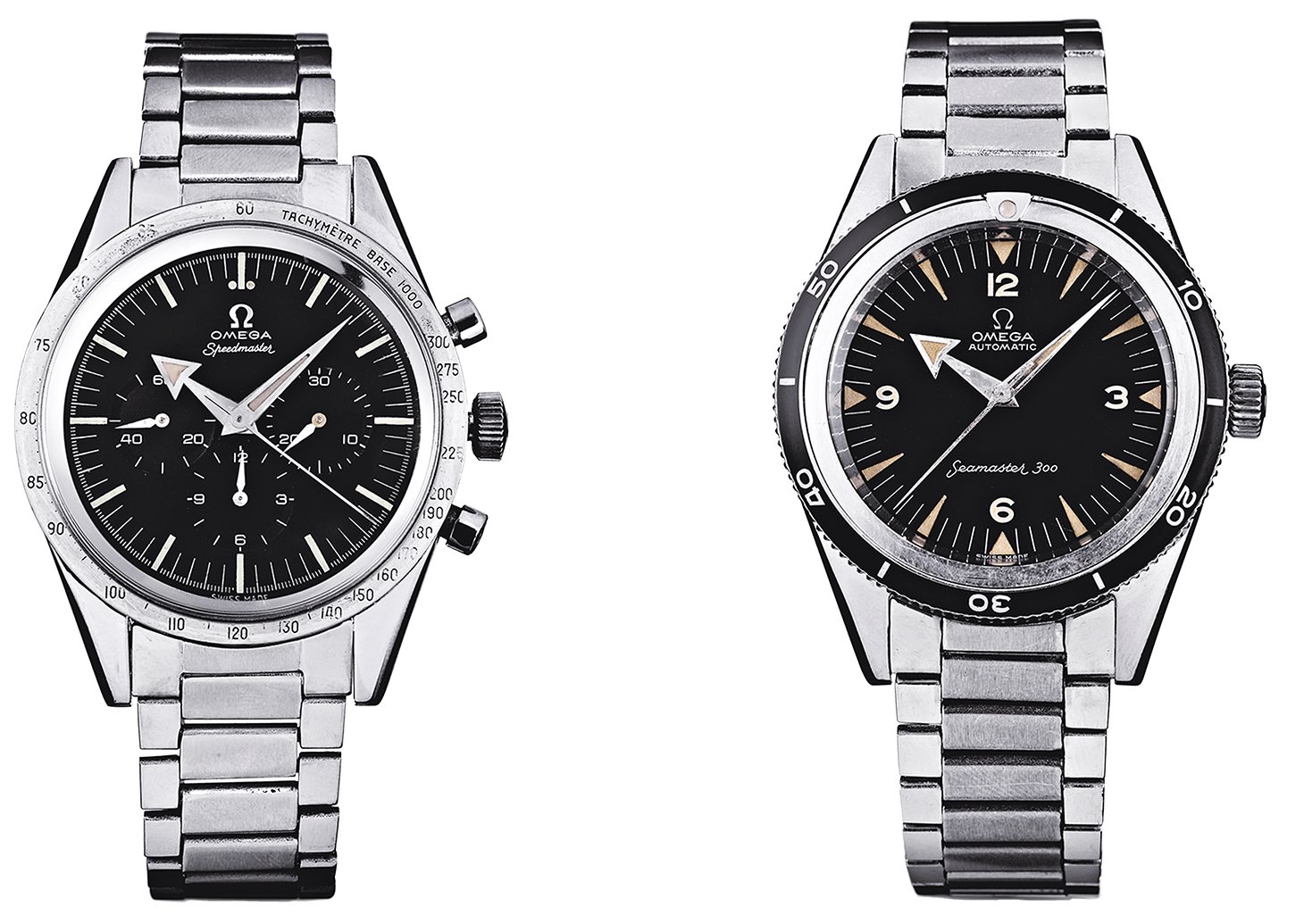 Which Omega watches hold their value?
Dreaming to own a Omega watch? Here are the Omega that historically have hold their value
Are you thinking about buying your first Omega watch? Or looking to add another one to your existing collection? If so, you may be asking yourself the question "which Omega watch is the best investment" or "which Omega watches hold their value". The good news is that there's more than one option to choose from when finding a solid investment created by Omega. Popular models that make for the best investments include the Omega Speedmaster watch (also known as the Moonwatch) and the Seamaster Professional 300M.
---
The two O.G.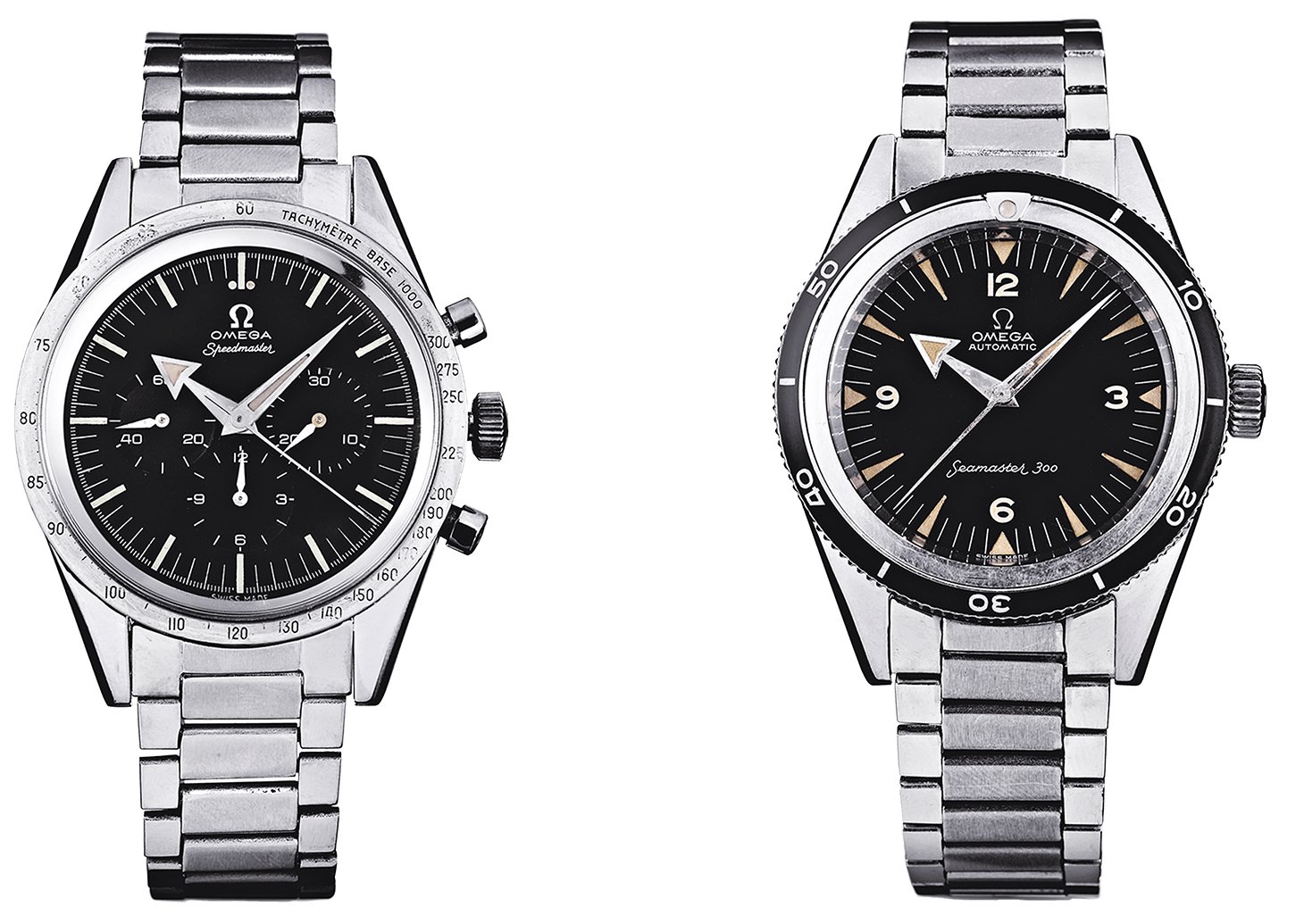 ---
Both watches are different in terms of style and functionality. One was created for equipping astronauts with an impeccable timekeeping tool to help complete their moon-landing space missions, the other is a fully-fledged diver's tool for professional and amateur adventure-seekers of the sea! These watches have proven to do well over the last few years. Some avid watch enthusiasts and collectors also predict that the value of "sleeper watches" like the chronograph version of the Seamaster Professional 300M in stainless steel, titanium, gold and bi-color option may be set to rise too! It is, however, always a difficult task to gauge just how popular an Omega watch will come to be in the future. It's not all about buying a solid steel sports watch and hoping for the best.
---
Chrono, Diver, helium-escape valve and regatta. A sleeper?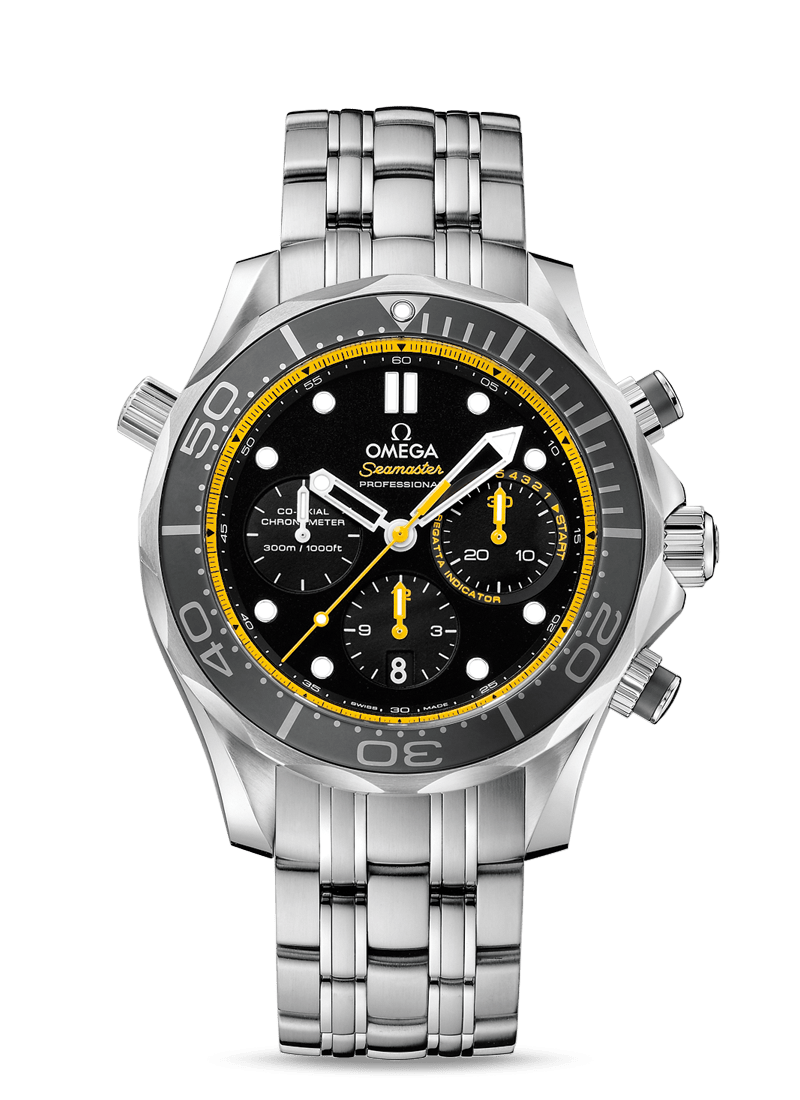 ---
There are several factors driving the market
There are several other factors to consider when buying an Omega watch as an investment and many reasons as to why they have come to be so desirable within elite watch collecting circles. Here are a few reasons why Omega watches are so expensive and therefore highly investible. Although not as expensive as some rival luxury watch brands on the market:
Omega watches are prized for their reliability, their superb performance, and their distinct style. One reason why they are widely collected on a global scale is partly to do with their affordability.
The supply and demand of an Omega will determine whether it's valuable or not. The demand for Omega watches is high right now, but so is the supply, hence why they don't currently fetch the same money as the likes of Patek Philippe and Vacheron Constantin, who produce their timepieces in limited numbers.
Limited Editions might not be a safe bet. There are several limited editions and this has been creating confusion from those trying to find a piece which could hold value. With so many limited editions... none of them really is able to become an icon. There are simply too many of them to be really limited.
Vintage Omega or the models that are no longer in production will be harder to come by, so when a brand confirms that they will cease production of a watch, it automatically increases the demand for older watches on the second-hand market. But again this is not always a certainty.
There will be always a large collector market for Speedmasters given its unique heritage.So Speedmasters tend to retain more value than others lines.
---
Omega brand heritage
The history of a brand and its philosophy is also an important factor when considering which watches hold the most value. Many loyal Omega watch collectors are interested in the company's rich heritage which dates back to 1848. The 170-year old skills and techniques handed down from one Omega generation to another are considered desirable to consumers. The provenance of a watchmaker is therefore what many are truly invested in. The workmanship involved in the development of every Omega watch is more important than the name of a company in many circumstances. The intricate engineering sitting behind each timepiece is something that connoisseurs want to put their money into.
In short with Omega you are buying one of the most recognised and historical brand in horology.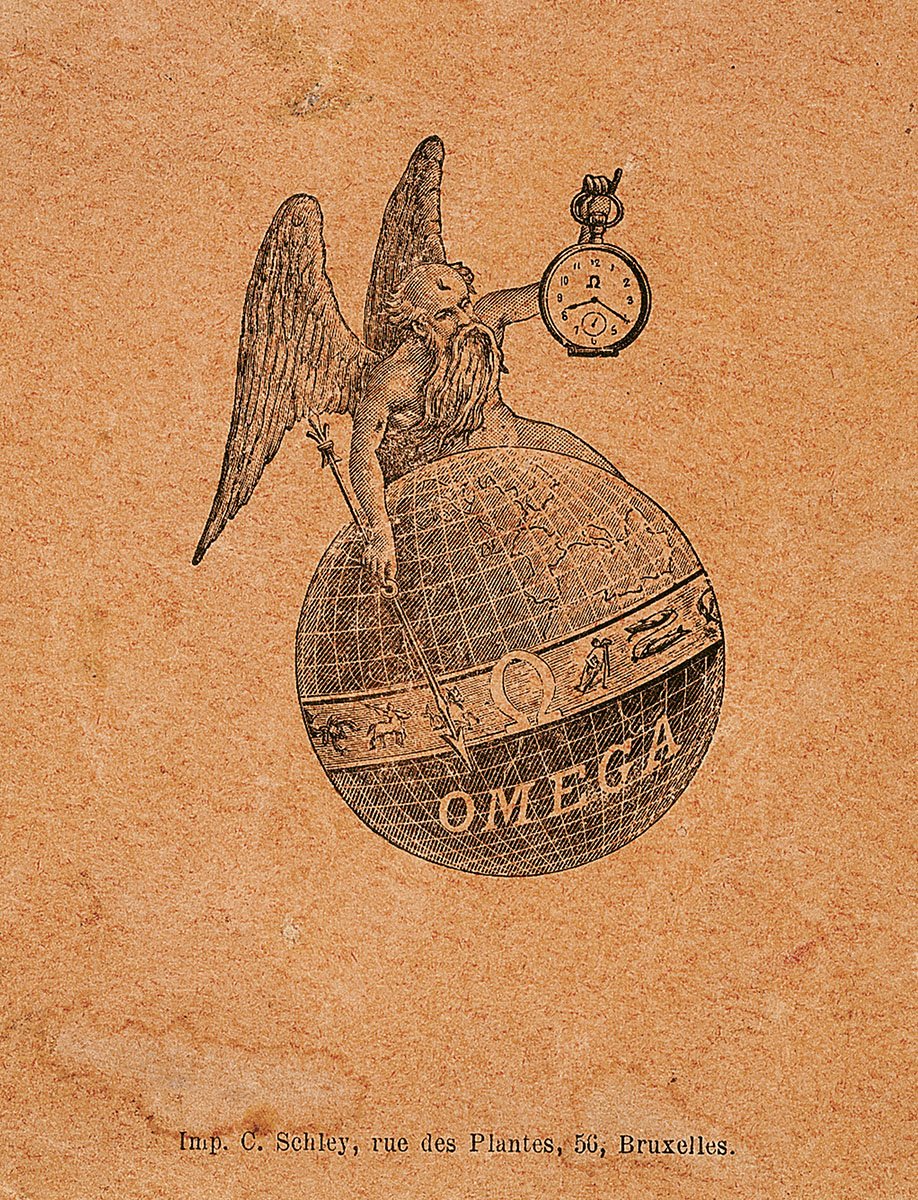 ---
Speedmasters and Seamaster are most recognizable
On the other hand, there are collectors out there who pay for the name and the name alone. Omega is a globally-recognized name that has been sported on the wrists of famous celebrities and inspirational sports professionals such as Ryan Gosling, Ron Howard, George Clooney, Pierce Brosnan, Nicole Kidman, Cindy Crawford, Daniel Craig. The classic standard versions of a luxury watch tend to do better than their extravagant counterparts. This is due to the standard versions having a more universally appealing design that can be worn for all manner of occasions. Whilst Omega watches are more than worth their retail price if buying from new, the pre-owned market is the best place to look for an Omega watch if you're buying solely to strike a good deal. We've listed some examples of the most popular Omega models from the Seamaster and Speedmaster collection – the company's most recognizable watch collections to date.
---
Omega Speedmaster Moonwatch Professional Chronograph
There has been a steep increase in the price of a new Speedmaster Professional 'Moonwatch' over the last few years. The price increase has come from Omega itself, but this also affects the prices of older models on the pre-owned market prior to the year 1968. These were fitted with the hand-wound movement caliber 321, making them a safe investment, but newer models equipped with the same movement are also expected to rise.
---
Speemaster 311.30.40.30.01.001
This new model features the heritage Calibre 321 making it a potential investment opportunity.
Speemaster 311.30.40.30.01.001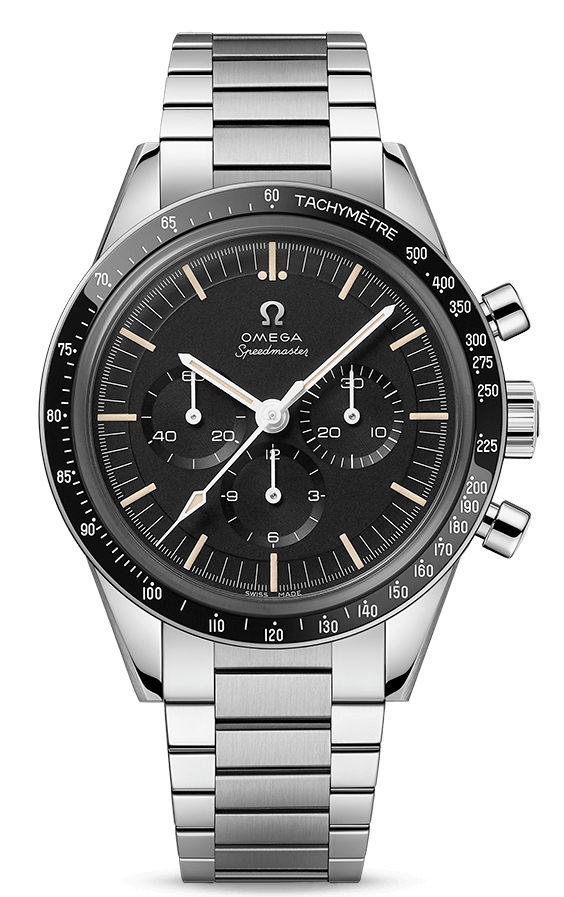 ---
Apollo XI
Other Omega Speedmaster watches that are piquing people's interests now are those made during the 1970s with stepped dials and those developed between the 80s and 90s with luminous dials made from titrium. Omega's limited edition timepieces from the Speedmaster collection are also highly-sought after. Omega created an Apollo XI anniversary model every 5 years, which are expected to become more sought after as time goes on.
Here below the The Omega Speedmaster Apollo XI ref; BA 145.022 - becoming highly saught after given its rarity.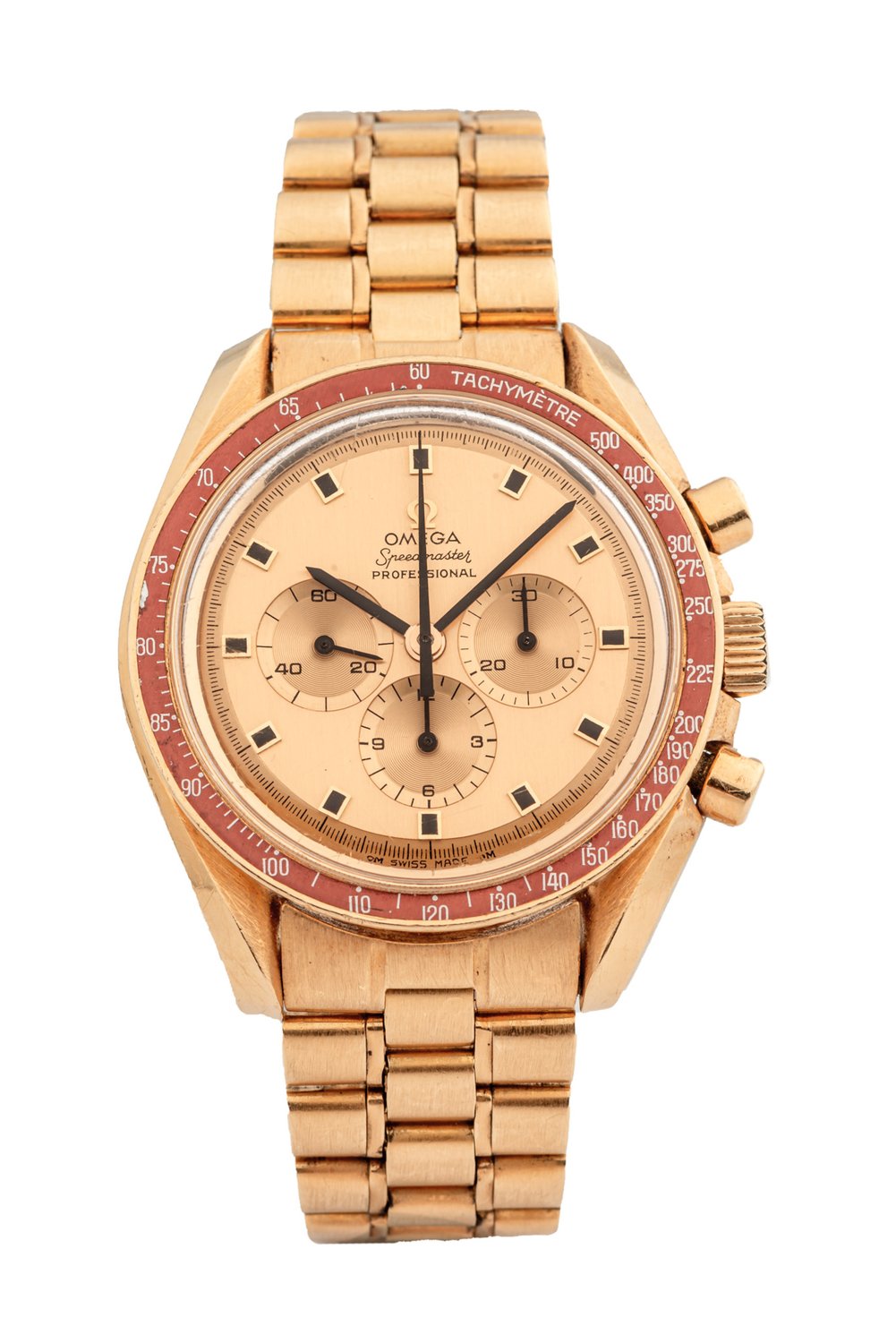 ---
Entry level and potential to retain its value
The Speedmaster Professional Moonwatch is the purest expression of the entire Speedmaster collection. Its 42m stainless steel case protects a manual winding chronograph, featuring sub-dials at 3, 6 and 9 o'clock. The matt black dial of the Speedmaster Professional Moonwatch model is accompanied by a black tachymeter scale and features a hesalite (acrylic) crystal, giving the timepiece a vintage-inspired design that will be welcomed by those with a love for the original Speedmaster model. Aside from being equipped with an escapement that reduces friction and allows the movement to run smoothly with less lubricant - the difference between these Speedmaster models and the likes of the Co-Axial Chronograph watch, is the layout of the chronograph dials. The 9 o'clock dial of the Omega Speedmaster Co-Axial Chronograph combines the chronograph hours and minutes together on a scale featuring two hands, and a date aperture takes residence at 6 o'clock instead of the usual 3-register dial layout. These models are also available in solid gold and titanium and boast broader case widths of 44.25mm.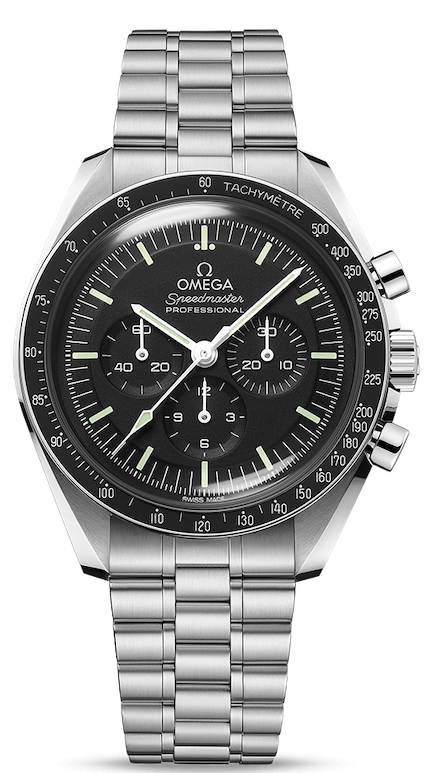 ---
Vintage and classic: Ref. 145.022
The Omega Speedmaster model with the reference number 145.022 was produced from the late 1960s through to the 1980s. Despite there being plenty on the market, they still hold their value well. A watch in mint condition will set you back around 7,500 USD. If you are looking to sell one, you could do so for around 5,700 USD. Omega Speedmaster 105.012 and 145.012 models are rare. Due to their scarcity, the latter sells for around $9000 and it so highly regarded since it became part of the Apollo 11 mission.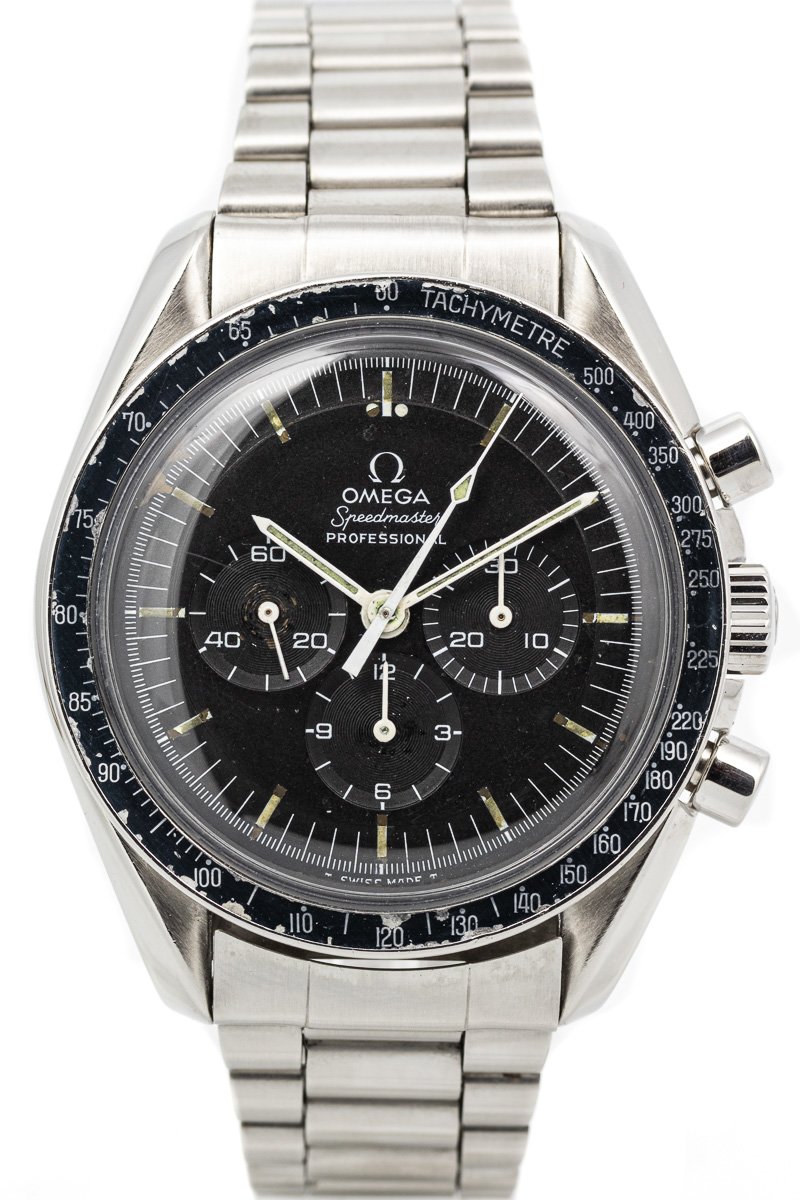 ---
Speedmaster Snoopy collection
If you have followed and collected Omega watches for a while, you'll already be aware of the association between the brand and space. The Snoopy Collection commemorates Apollo 13 Mission. The story of the space mission that swerved a tragedy by seconds has gone down in history and in those crucial moments, it was no other than a Speedmaster that assisted the wrist of John Swigert as he timed a very specific procedure down to the last second.
These have become some of the most and highly collectable watches and they have seen their value increasing over time. The snoopy collection makes for a greate investment that holds value.
You can reamy more about the Snoopy Collection in our article.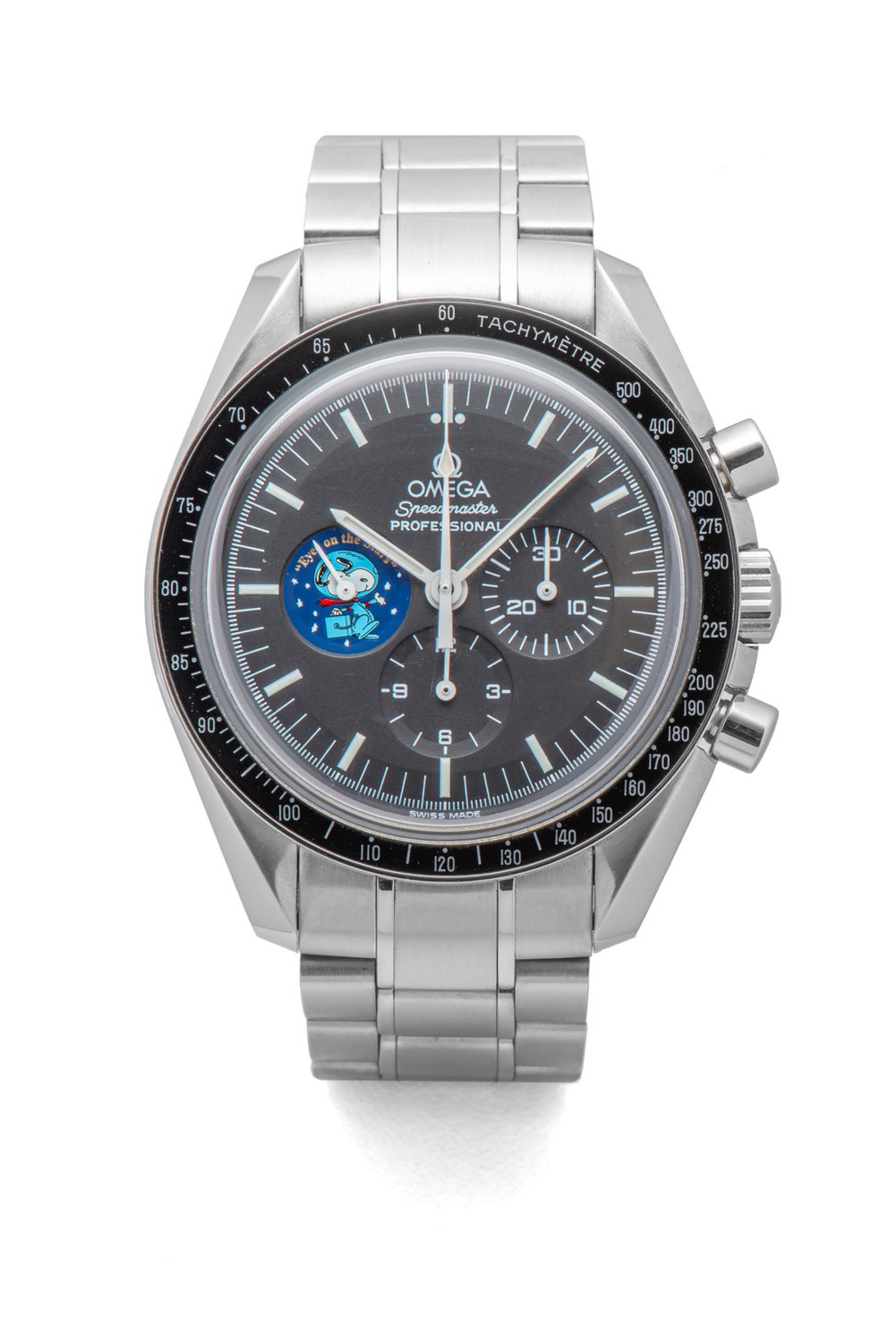 ---
The Seamaster Collection
The collection broadens out into other models like the Planet Ocean 600M, the Aqua Terra 150M, the Diver 300M and the Proplof.

---
Both the automatic and quartz versions of the Omega Seamaster 300M have done exceptionally well over the last few years, namely the model references of 2531.80 (the automatic version).
---
These Omega are particularly collectible for professional and amateur divers but also those with an appreciation for the brand's technical innovations, not to mention those who may utilize the watch for snorkeling, sailing, kayaking and other water sports. What makes this collection of diver's watches so appealing is that most models can actually cope with a lot more than a standard diving watch. Watches with a water resistance of 200 meters or more are capable of exploring depths of the sea with (to a certain degree), yet the Seamaster Professional 300M watches do so whilst also bridging the gap between a diving tool and a dress watch. Luminous dials (that assist with easy timekeeping whilst under dark depths of water), a helium escape valve, and a rotating bezel (that can help the diver keep track of remaining time under the water), are indispensable features of any diver's watch.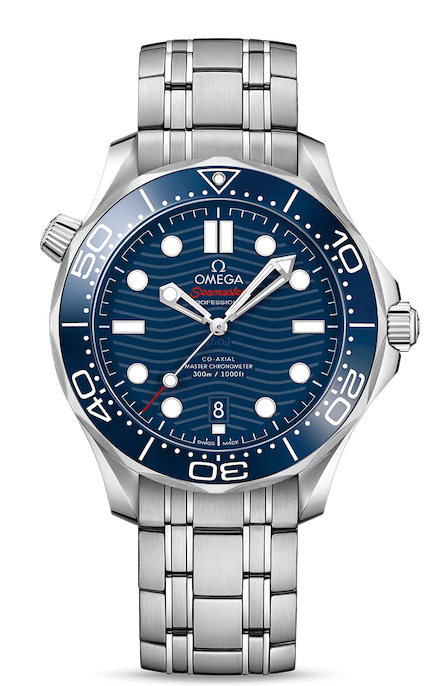 ---
Prices of Seamaster Professional 300M varies on its case material more than anything. The steel models are incredibly popular due to their classic look. You can expect to spend anywhere between $4000 and $23000 on a diver's watch from this collection depending on case material. The three-handed designs come in sizes of 28mm, 36mm, and 41mm. The 28mm is slightly more affordable since it forgoes the helium escape valve, costing around $1600, It's larger siblings, on the other hand, are around double this price. The Seamaster with a chronograph hold their value well.
If bought new they cost around $5200 yet on the pre-owned market sell for just a few hundred dollars less. Expect to pay at least 700 dollars more, however, for the 44mm version with a second time zone. It's clear to see why the Speedmaster and Seamaster watches hold their value so well. Both are made from robust, high-end materials – some cases of which are equipped with the Co-Axial movement for greater mechanical efficiency. Add to this, a set of stylish aesthetics and a design that can be universally appreciated by professionals well as collectors, and these Omega watches are likely to remain some of the most sought after wristwatches in the entire history of Haute Horlogerie.
---
Find out more:
To find out more about Omega you can read more of our guides where we cover the vintage Speemaster or all James Bond watches catalogued to see which iconic piece left a mark in history.
---
Subscribe to our newsletter