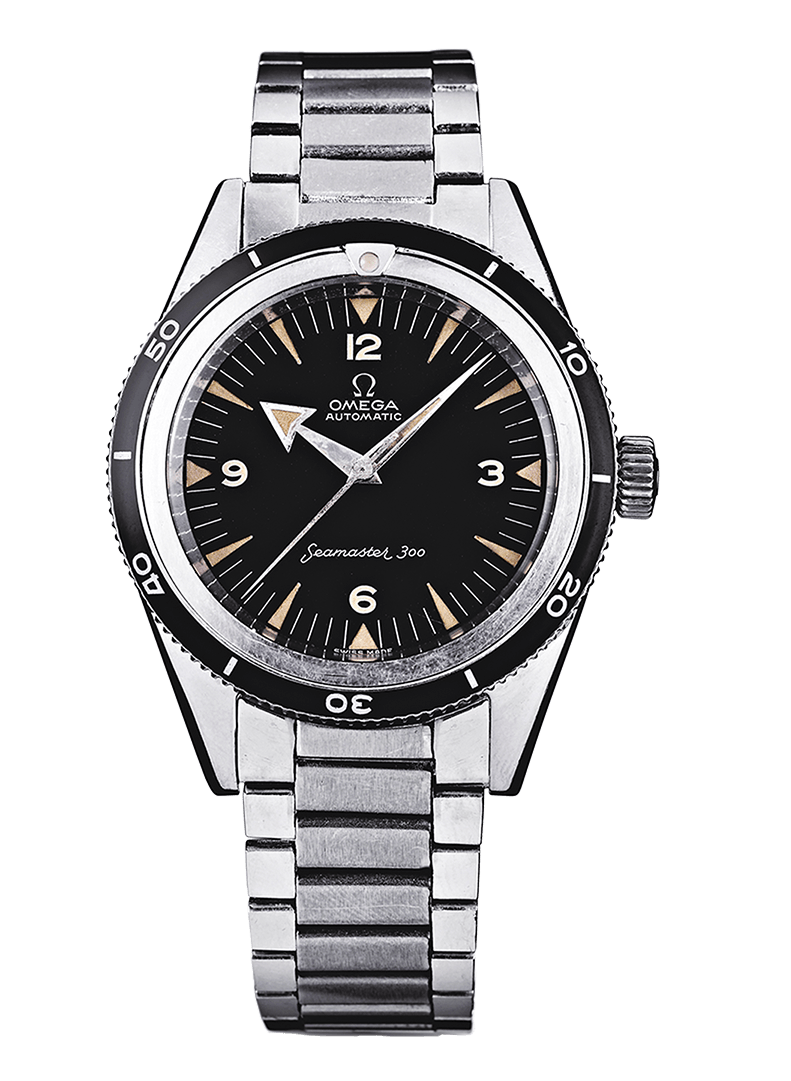 Buying Guide to Popular Omega Seamaster Watches
A Buyer Guide to Popular Omega Seamasters Watches
Making its debut in 1948, the Seamaster is Omega oldest watch collection still in production today. As its name suggests, the Omega Seamaster lineup is home to an assortment of water-ready timepieces, ranging from professional diving watches to elegant nautical-inspired watches. Whether you are looking for a dive watch that can plunge deep into the ocean or a luxury sports watch to enjoy every day, here is a guide to some popular Omega Seamaster watches.
---
Omega Seamaster 300
In 1957, Omega introduced its first purposely-built modern dive watch developed specifically for the flourishing SCUBA diving market. It was called the Seamaster 300 and the full steel watch came equipped with a rotating bezel graduated to 60 minutes to track dive times, a dial with luminous details such as large Broad Arrow hands, and a water-resistance rating of 200 meters.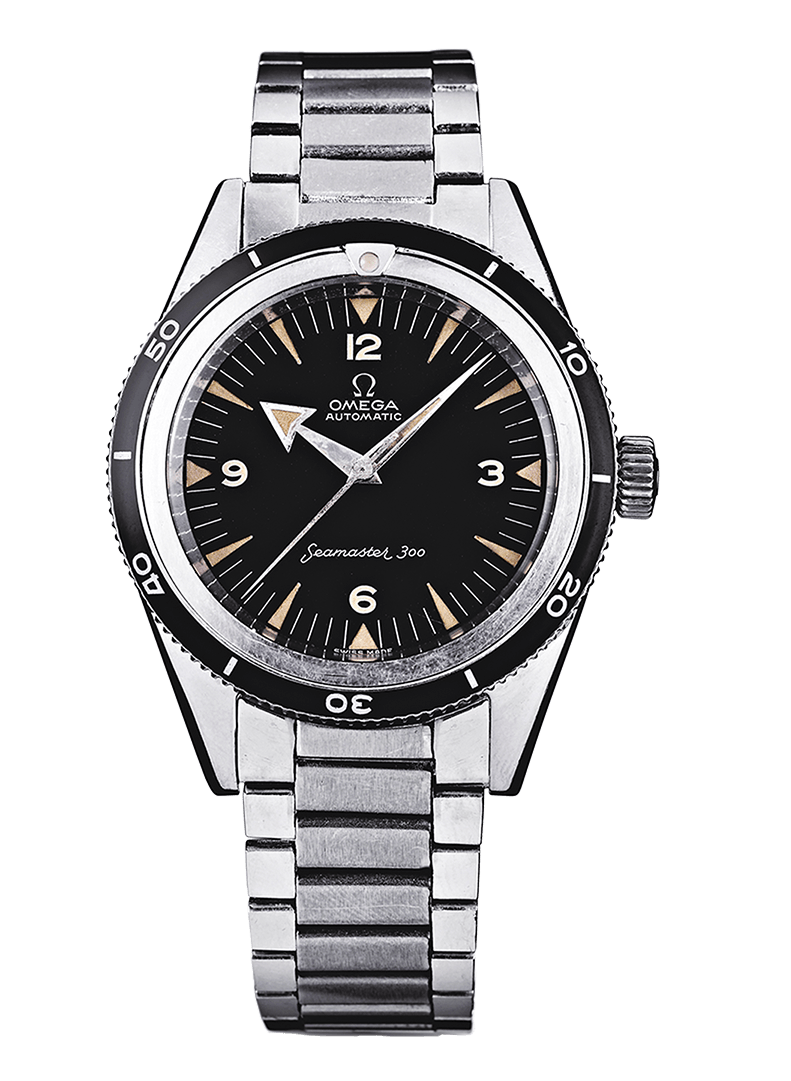 ---
Today, Omega produces a range of vintage-inspired Seamaster 300 models in honor of the company's first diving watch but with modern touches such as larger cases, sapphire crystals, cutting edge automatic movements, and the availability of different materials (including precious metals) and colorways. However, Omega did release the Seamaster 300 60th Anniversary model in 2017, which is essentially a faithful reissue of the original model from 1957.
---
Omega Seamaster Diver 300M
Although it has a similar name, the Omega Seamaster Diver 300M is indeed an entirely different model to the Seamaster 300 mentioned above. Omega released the Diver 300M in the early 1990s and by 1995 it received worldwide fame thanks to its appearance in the James Bond film, GoldenEye, starring Pierce Brosnan. From that point on, Omega watches, in particular the Seamaster, became known as the James Bond watch.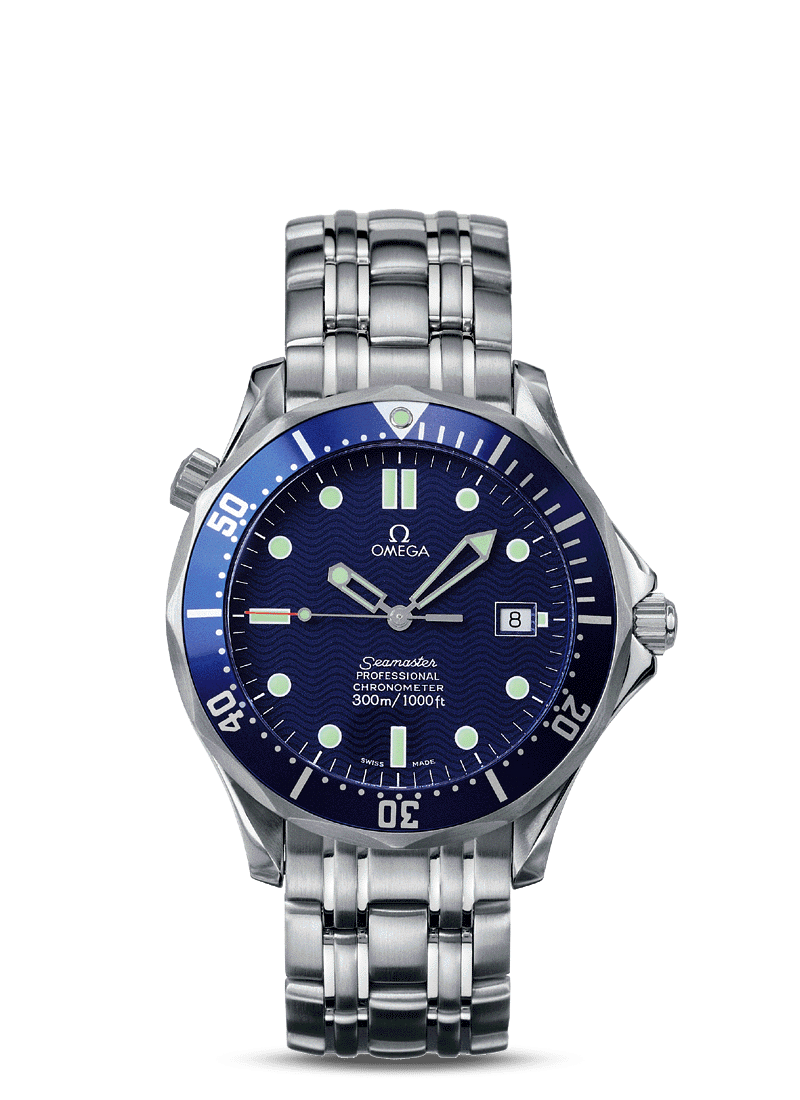 ---
Omega Seamaster Diver 300M 42mm 007 James Bond Edition
The Diver 300M is one of the most popular Omega Seamaster models, beloved for its dressier approach to the luxury dive watch. The newest versions of the automatic Diver 300M watches sport 42mm cases fitted with protruding helium escape valves to release built-up gases that can occur during saturation diving, scalloped bezels with ceramic inserts, ceramic dials etched with a wave pattern, and sword-shaped hands. Along with the standard time and date models, Omega also makes Diver 300M Chronograph models with larger 44mm cases. Furthermore, there are also the special edition Diver 300M "James Bond" models. In true Omega fashion, the Seamaster Diver 300M collection is packed with choices, including various metals, dial colors, and bracelet styles.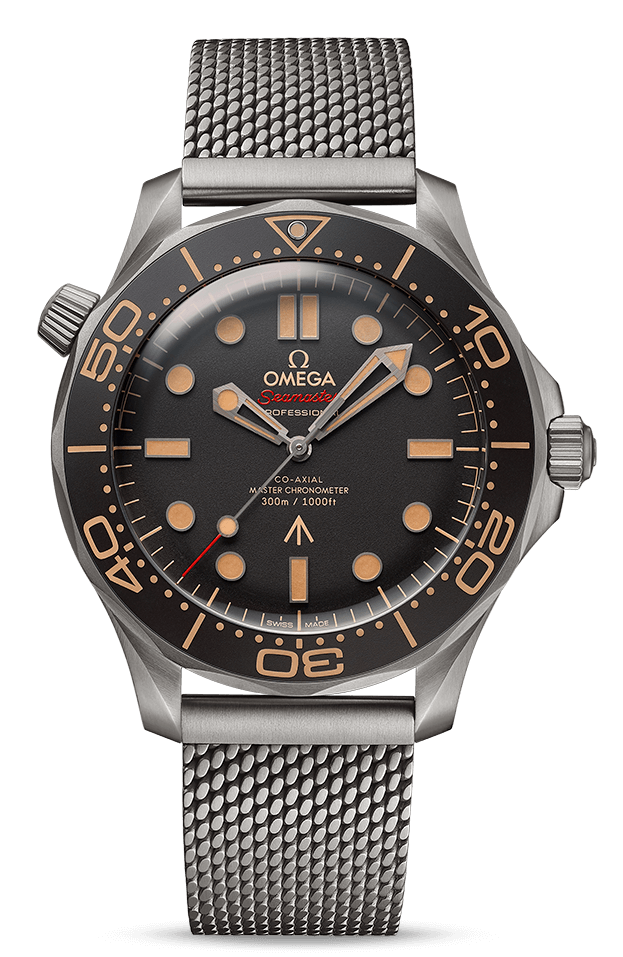 ---
Omega Seamaster Planet Ocean 600M
In 2005, Omega expanded its dive watch selection with the launch of the Planet Ocean 600M model. Compared to the dressier approach of the Diver 300M the design of the Planet Ocean 600M focuses on the tool watch nature of a diving watch, loosely inspired by the Seamaster 300 from 1957. While Omega produces several versions of the Planet Ocean 600, all current models feature a helium escape valve, a knurled unidirectional rotating bezel in ceramic, the famed Omega "Broad Arrow" hands, an automatic movement, and a water-resistance rating of 600 meters.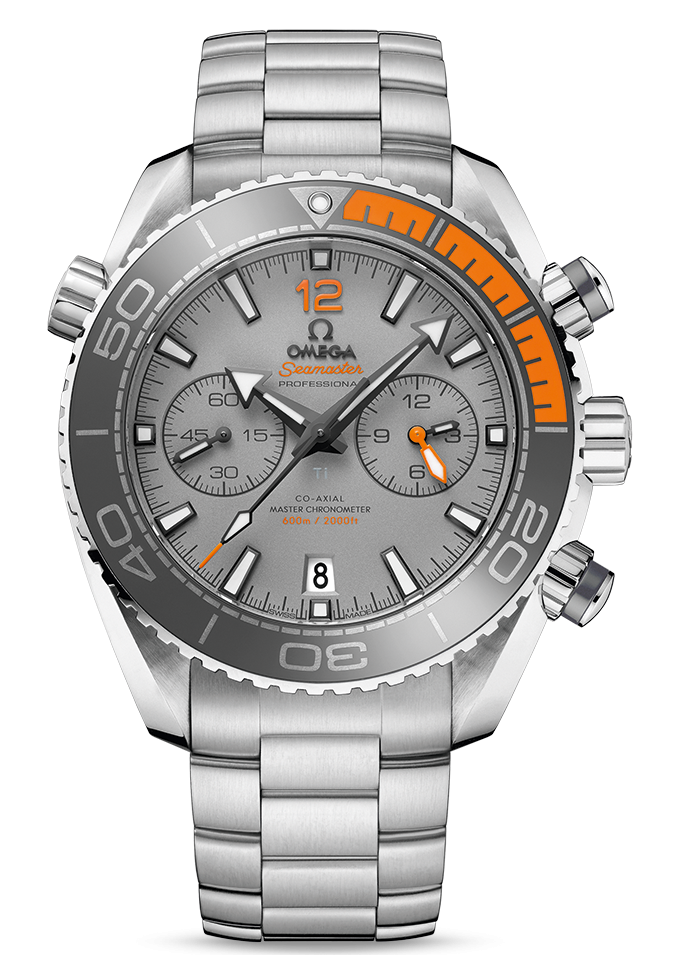 ---
In addition to the standard time and date Planet Ocean (available in 43.5mm or 39.5mm sizes), there's also the Planet Ocean Chronograph and the Planet Ocean GMT, both with 45.5mm cases. There are also plenty of case material choices, such as steel, gold, platinum, titanium, and ceramic.
---
Omega Seamaster Aqua Terra 150M
Unlike the three popular Omega Seamaster models listed above, the Aqua Terra is not a dive watch. Aptly named after the Latin words for water and earth, the Aqua Terra 150M collection houses luxury yet sporty watches that can seamlessly transition from weekday routine to weekend fun.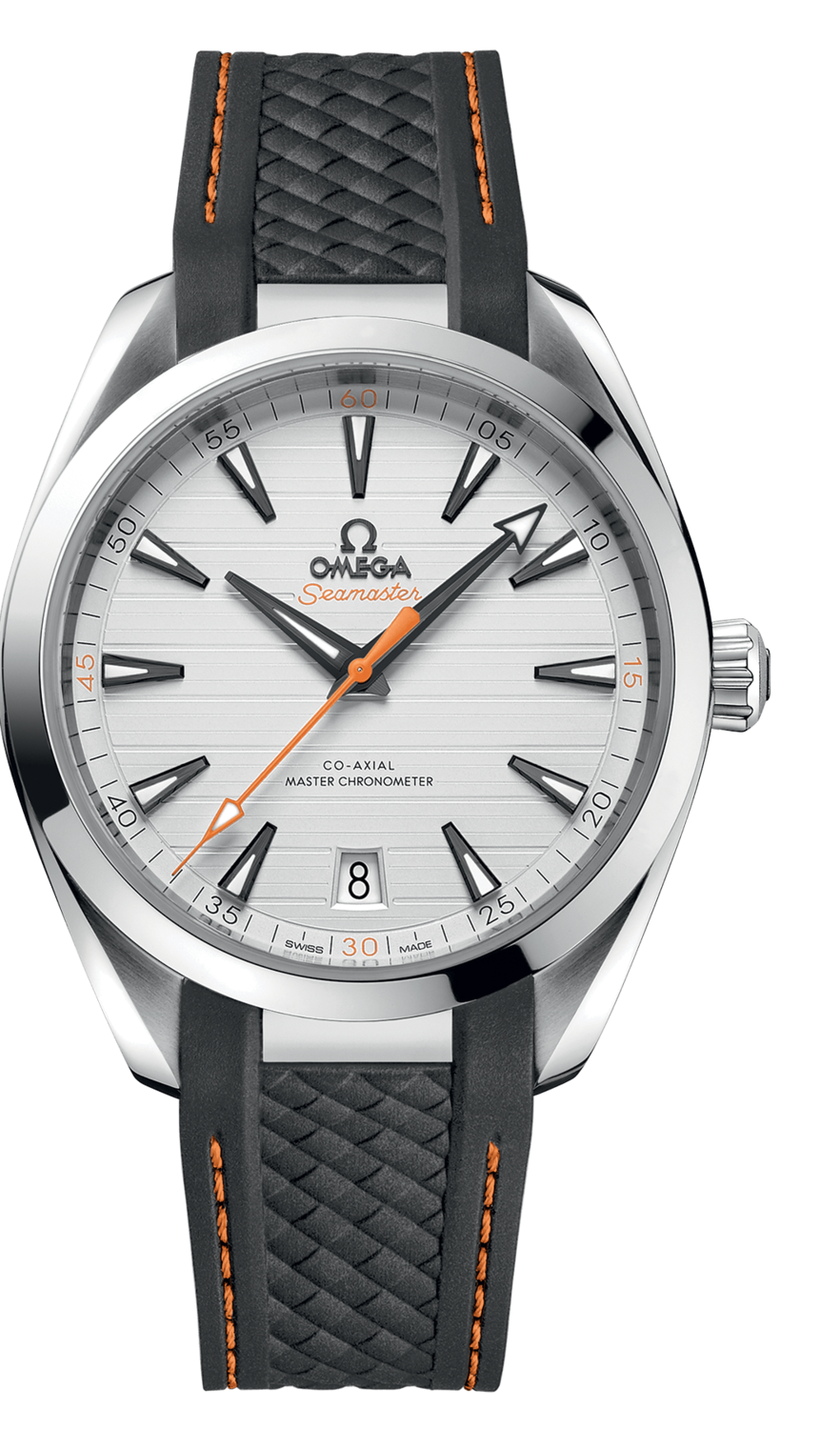 ---
A vast collection, Aqua Terra watches come in many forms. However, some of the hallmarks that tie current-production Aqua Terra watches for men together include round cases water-resistant to 150 meters, dials with horizontal grooves to mimic yacht decks, tapered hour markers, and an arrow-tipped minute hand. The baseline Aqua Terra watches are time and date models with 41mm cases, but Omega also offers Aqua Terra Annual Calendar, Aqua Terra GMT, and Aqua Terra World Timer models. What's more, there are special edition Aqua Terra watches made for golf, including a new Aqua Terra "Ultra Light" designed in collaboration with golf champ Rory McIlroy. The new Ladies' Aqua Terra 150M collection also offers a wide selection of watches, ranging from steel editions with wave-patterned dials to lavish gold and gem-set models.
---
Subsbrcibe to our newsletter to learn more about the world of watches and the latest news. To find out more about Omega Watches you can read our guide about the Speedmaster Snoopy collection and Vintage Omega
Find our quick comparitive guides to help you decide which Omega you should buy next:
---
Subscribe to our newsletter