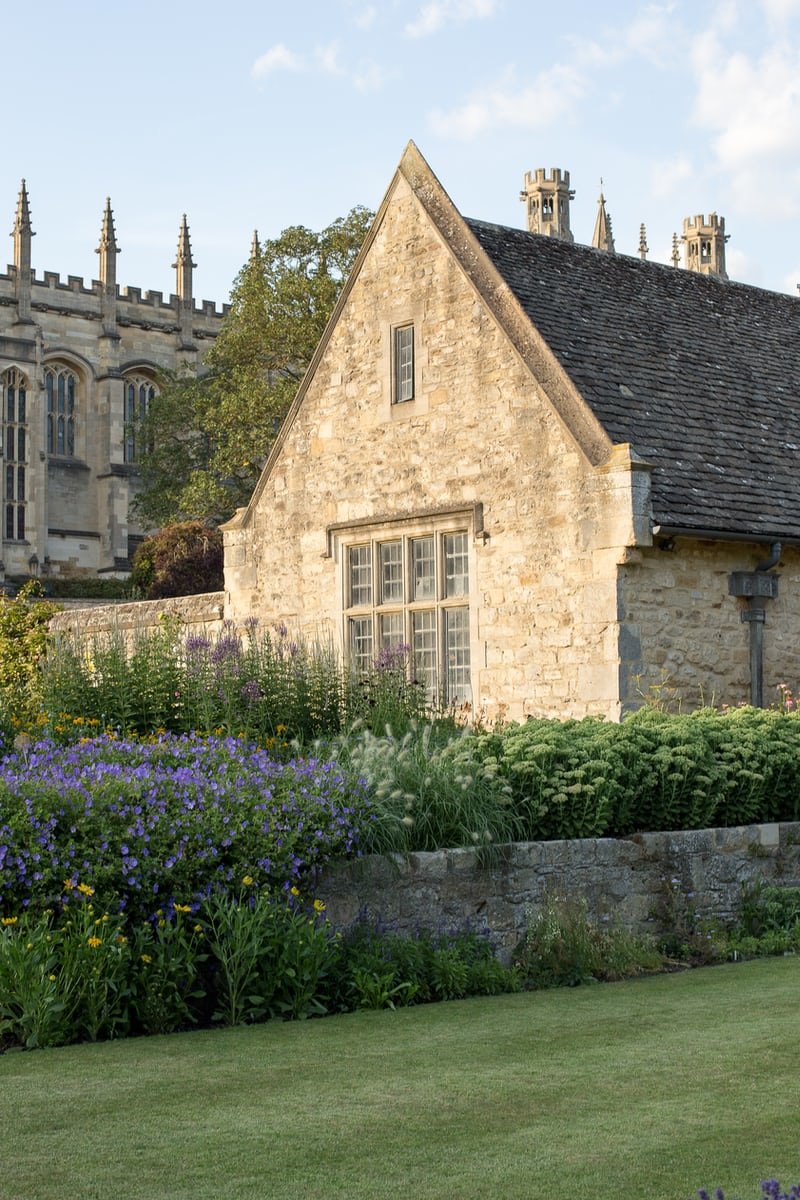 Which Tudor watches hold their value?
Which Tudor watches hold their value?
Tudor watches are becoming an increasingly popular luxury watch brand to invest in. Their timepieces are not only well-made but the company can look back on a heritage with an interesting story to tell. Considering Tudor watches are powered by in-house calibers and feature designs that are incredibly well made, they're an affordable option, making them a popular choice as a starter watch, or for experienced collectors looking to invest in a watch that will hold its value. There are, however, several other factors that contribute to the value of a Tudor watch.
When Tudor first started in 1946 it was placed uniquely within the watch market. Rolex founder, Hans Wilsdorf had already catapulted Rolex watches off to a great start several decades ago, and was now looking at producing a watch brand that could be placed at the lower end of the luxury watch scale. It would resonate with watch collectors looking to invest in timepieces on a budget. Tudor was therefore intended to dominate the industry at a lower price point. The association with Rolex instantly gave Tudor watches credibility. The waterproof Oyster case was adopted, having been brought over from the Rolex portfolio, and the company did well for the next 40 years. The luxury watch brand then fell off the radar until it was re-released in 2012. Heavily inspired by vintage models of the past, Tudor became popular once more as a manufacturer of tool watches.
Aside from an interesting history, Tudor watches have intoxicating designs that create huge wrist presence and attract attention. You can't always make money from the watches you invest in, but you can choose wisely from a manufacturer's catalog, selecting those timepieces considered to hold their value compared to others. But how can you tell which Tudor watch will hold its value best?
Whereas a pricing list from a retailer needs to be adhered to, prices on the marketplace are determined by how much people want to pay for a Tudor watch. The closer to an original retail price a Tudor watch sells for on the second-hand market, the better it has held its value. Driven by supply and demand, not all models from Tudor will hold their value in the same way. Suffice to say, if a model is not deemed desirable in terms of its design and its practical purpose on the wrist, the demand for the model and therefore its production will be much less. If a watch is in limited supply because its production has been discontinued or if a watch is a limited edition model, collectors are willing to pay a premium price for it.
Having a celebrity as a brand ambassador also enables a watch company to gain a higher status within the watch industry. Football legend and fashion icon, David Beckham has recently joined Tudor's "Born to Die" campaign, which again, throws more value at the brand and its trustworthiness as an authentic and reliable watch manufacturer. One advantage that Tudor has over rival watchmaking companies within the luxury Swiss watch industry is the fact that the brand already has access to the latest cutting-edge technology, the finest materials and the design concepts needed to propel it forward into success. Tudor can innovate internally without being under the influence of a larger company. Their pushing of boundaries, therefore, knows no limits. Tudor watch prices are still considered entry-level but what makes them unique compared to other manufacturers is their affordability, considering their technology and materials are almost equal to the likes of the much higher priced Rolex.
Whilst Tudor models like the Heritage Black Bay, the Black Bay Fifty-Eight, and the GMT prove to be three that hold their value very well, there are several vintage Tudor watches that are worth more now than they were when originally released. Owning one of these could prove to yield a higher return on investment when wanting to sell the watch on once more. Vintage Tudor watches like the Submariner and the Tiger have been known to double in value.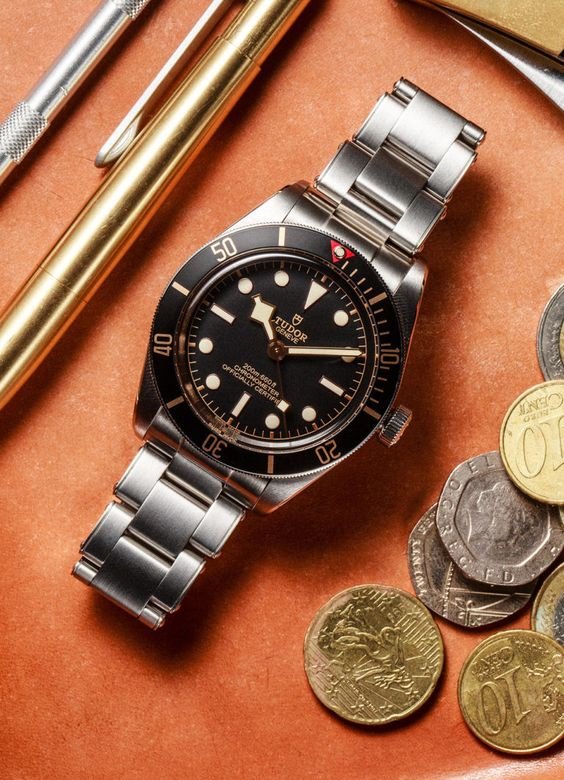 ---
Tudor Black Bay
The Black Bay models from Tudor are retro-inspired sports watches with impressive in-house developed calibers that provide power reserves of up to 70 hours. Black Bay watches from the Heritage line are considered Tudor's flagship timepiece, inspired by vintage Submariner models. There's also a range of models crafted from bronze cases, as well as designs that combine stainless steel and gold, known as the S&G models. The black face and yellow gold colored chronograph sub-counters of these models exude a motorsport-inspired feel on the wrist. Most collectors like to add a vintage watch to their ensemble. The Tudor Heritage Chrono is especially sought-after. The 2017 Tudor Black Bay Chrono can be purchase for just under $4000 which, when you consider its features and an in-house movement, is a very affordable Tudor watch for its price point. The bi-color Tudor Black Bay S&G models with a chronometer-certified movement cost around the same, however for the Tudor Advisor watch, which features an impressive alarm function, you can expect to pay around $4700. The Tudor Heritage Black Bay Bronze watch, although only released in 2016, is expected to become a watch that will yield a good return investment. Its bronze case will not only develop a patina over time, but this aged look will no doubt add further character and charm to an enthusiast's collection. The dial and bezel of the watch are brown, completed on an aged leather strap and an additional material band. Other features that contribute to the desirability of the Tudor Heritage Black Bay Bronze watch include the fact that the in-house caliber MT5601 was made especially for this diver's watch. New timepieces cost around $3600.
---
Tudor Submariner
If you're looking to invest in a Tudor diving watch that will retain value, the band's Submariner wrist watches are highly coveted. The rarer, Big Crown "military" versions are powered by a manually winding movement, and the production of the watches phased out in 1999. The first generation of Submariner watches made in the '50s and 60s are extremely rare such as the 7923 model, powered by the manual-winding caliber 1182. The second generation of Tudor Submariner watches made during 1969 and 1989 include models like the 7016, which has doubled in value but remains an affordable vintage watch. Tudor Submariner watches with a model number of 9401 were exclusively made for the French navy – Marine Nationale Française. Their designs feature the "M.N" engraving on the back of their case and can sell for around $22 000.
If you don't necessarily need a pre-owned watch and just want a Tudor watch that will hold good value whilst serving your wrist for years to come, a mint condition Tudor Black Bay ref; 79230N can be bought for new for under $3000. With its bold aesthetic and durable design, these diving tools are reminiscent of the Submariner's iconic look.
---
Tudor Pelagos
The key characteristics of the Tudor Pelagos are its lightweight titanium case and impressive water-resistant capability, paired with a helium escape valve for saturation diving. These wristwatches are geared towards diving enthusiasts whether professional or amateur, as well as scientists and underwater photographers. The chronometer-certified MT5612 movement is an independently crafted caliber that has been powering these models since 2015. Tudor Pelagos watches are so popular amongst avid watch collectors since their designs are so practical and functional. Durability and reliability are core values that have been the true focus in the design of these watches. Another highlight of these models has to be the patented fold-over clasp, which Tudor craftsmen have engineered to lengthen or shorten itself depending on underwater pressure. When a diving suit gets compressed due to higher pressure underwater, the bracelet contrasts to create a snug fit around the wrist. When the diving suit expands, it too will expand to accommodate the wider girth. Pre-owned Tudor Pelagos watches in good conditions can be sold on for around $3300. The Pelagos LHD (Left Hand Dive) costs around $4000. Aside from Tudor's use of premium materials and cutting-edge technology, collectors are interested in the watch brand's history and their prestige. The company went off the radar and came back stronger, with a huge range of tools perfect for diving, adventure-seeking, and sports. Rarer models and those wristwatches that have become high in demand due to scarcity are those that will hold their value, as well as models that serve a practical purpose with a proven record for reliability and high-performance. Models like the Heritage Black Bay, the GMT, and the Black Bay Fifty-Eight, for example, are expected to lose around 0% to 30% of their original retail value, however, when compared to other luxury watch brands within the industry, whose watches can depreciate around 50% to 60% in value, this percentage demonstrates just how well a Tudor watch will hold its value.
---
Find out more
For more information about Tudor, visit their site here
---
Subscribe to our newsletter