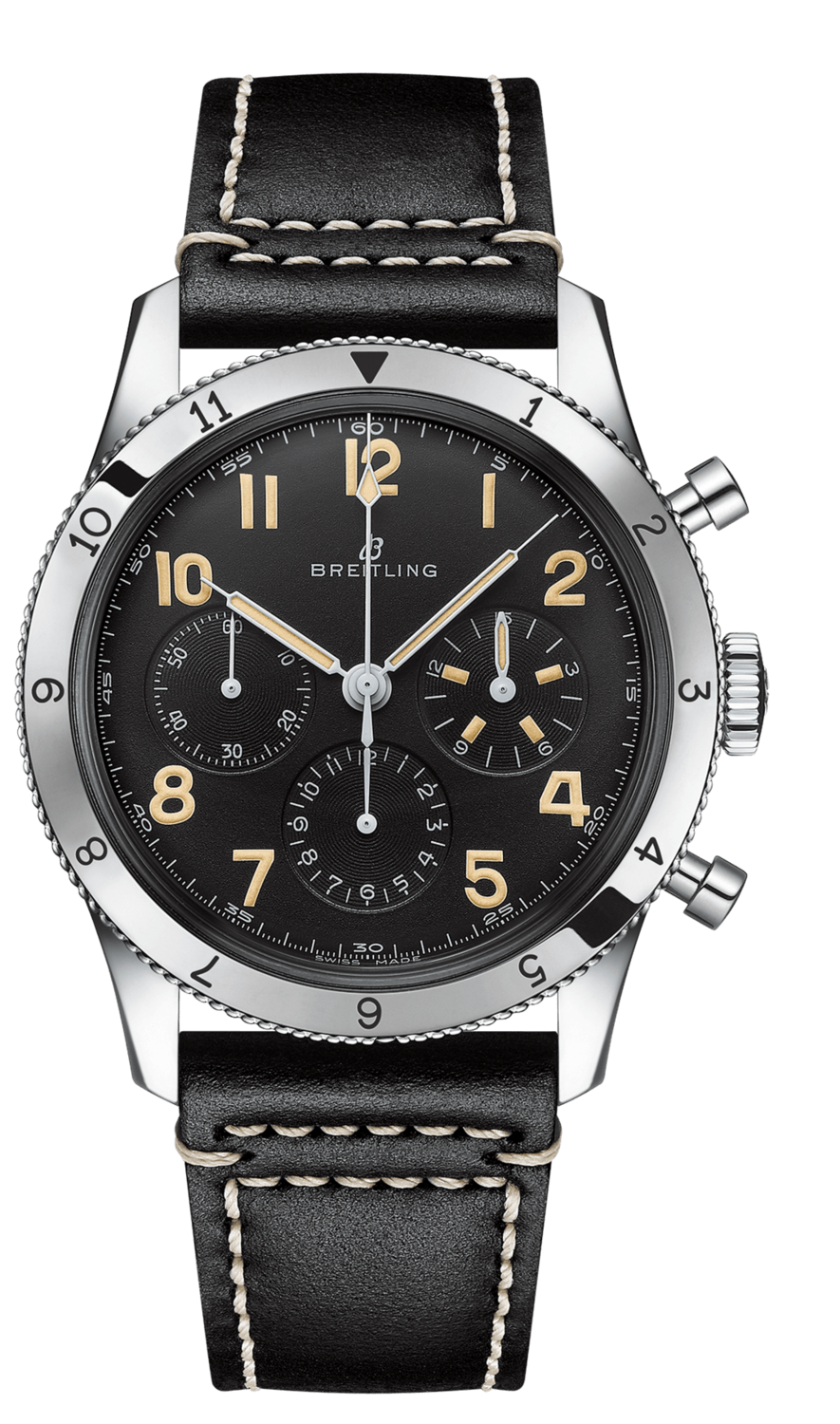 Which Breitling watches hold their value?
Which Breitling watches hold their value?
Which luxury watch brands will increase in value? It's a question we all want to be answered as watch collectors. Whilst many brands are highly desirable on a world-wide scale, it won't automatically mean they're likely to increase in value as time goes on. Other watch brands that do hold their value, like Rolex for example, have created popular models that are undervalued in the watch market, mainly because so many were produced and distributed around the world. So, a popular model doesn't always deem it to be a watch of great value at a later date. But what about Breitling?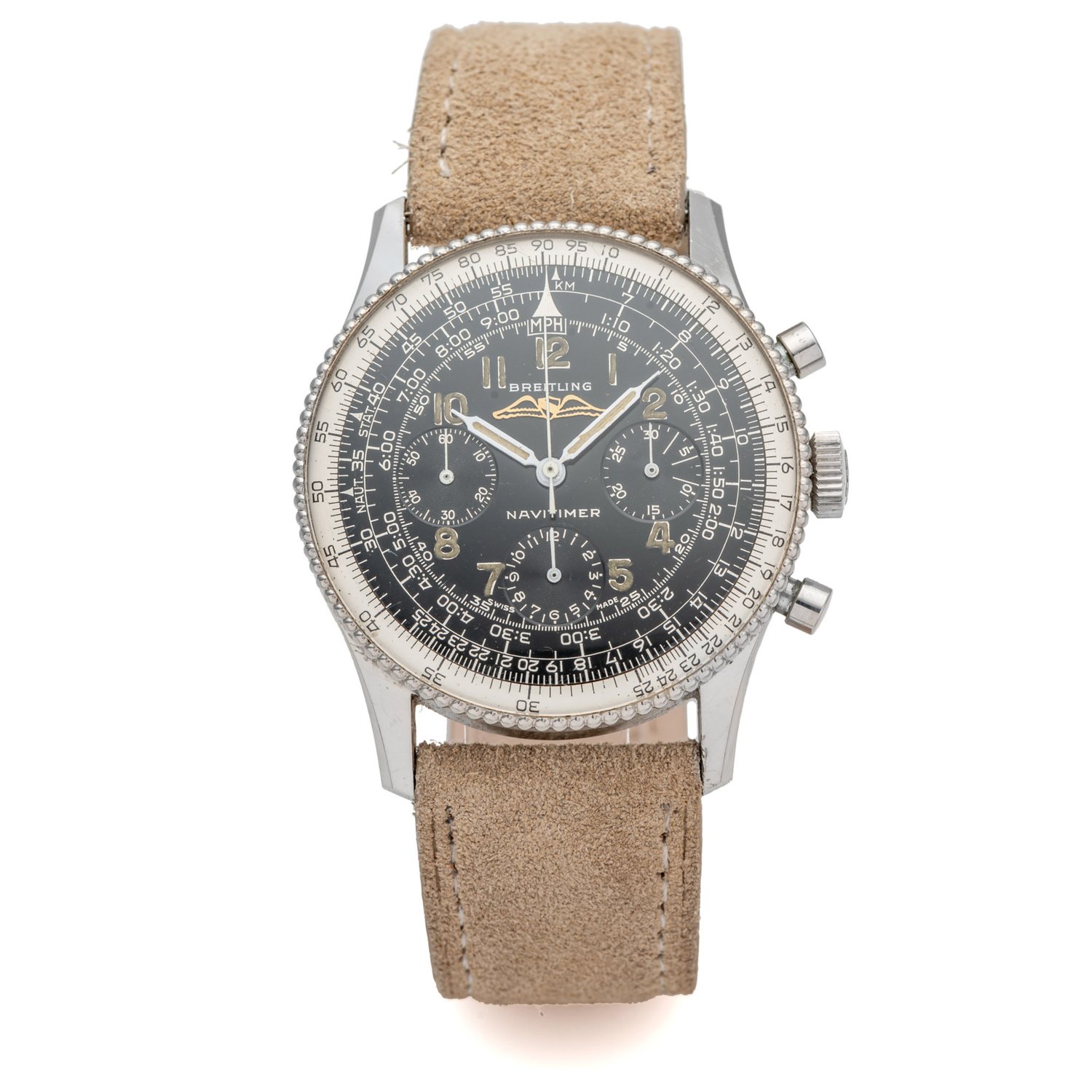 ---
Whereas some watches like Rolex and Omega are renowned for creating expert diving tools, Breitling has focussed lots of their attention towards the needs of the aviation industry, creating several iconic pilot's watches that have proven popular amongst luxury watch enthusiasts and those employed within the field of aviation itself. The Breitling Navitimer is one of the most iconic pilot's watches ever created for instance.Breitling is the 15th most recognizable watch brand in the world. That may seem pretty low down on the wrist at first glance, but when you consider the sheer amount of luxury watch brands out there, including new upcoming brands that aspire to be a large name on the market, that's a pretty impressive position to hold onto. What also makes a Breitling watch a valuable possession amongst any collection is that they start at almost half the price of many other major luxury watch brands. But there's another unique attribute to some Breitling watches. Models like the Breitling Colt Skyracer is powered by a chronometer-certified SuperQuartz movement, which is 10 times more accurate than a standard quartz movement. Considering that not many luxury watch brands create high-end timepieces powered by quartz movements (most are mechanically powered by either a self-winding or a manual-winding movement), Breitling is occupying a rather niche position within the watch market.
---
AVI REF. 765 1953 RE-EDITION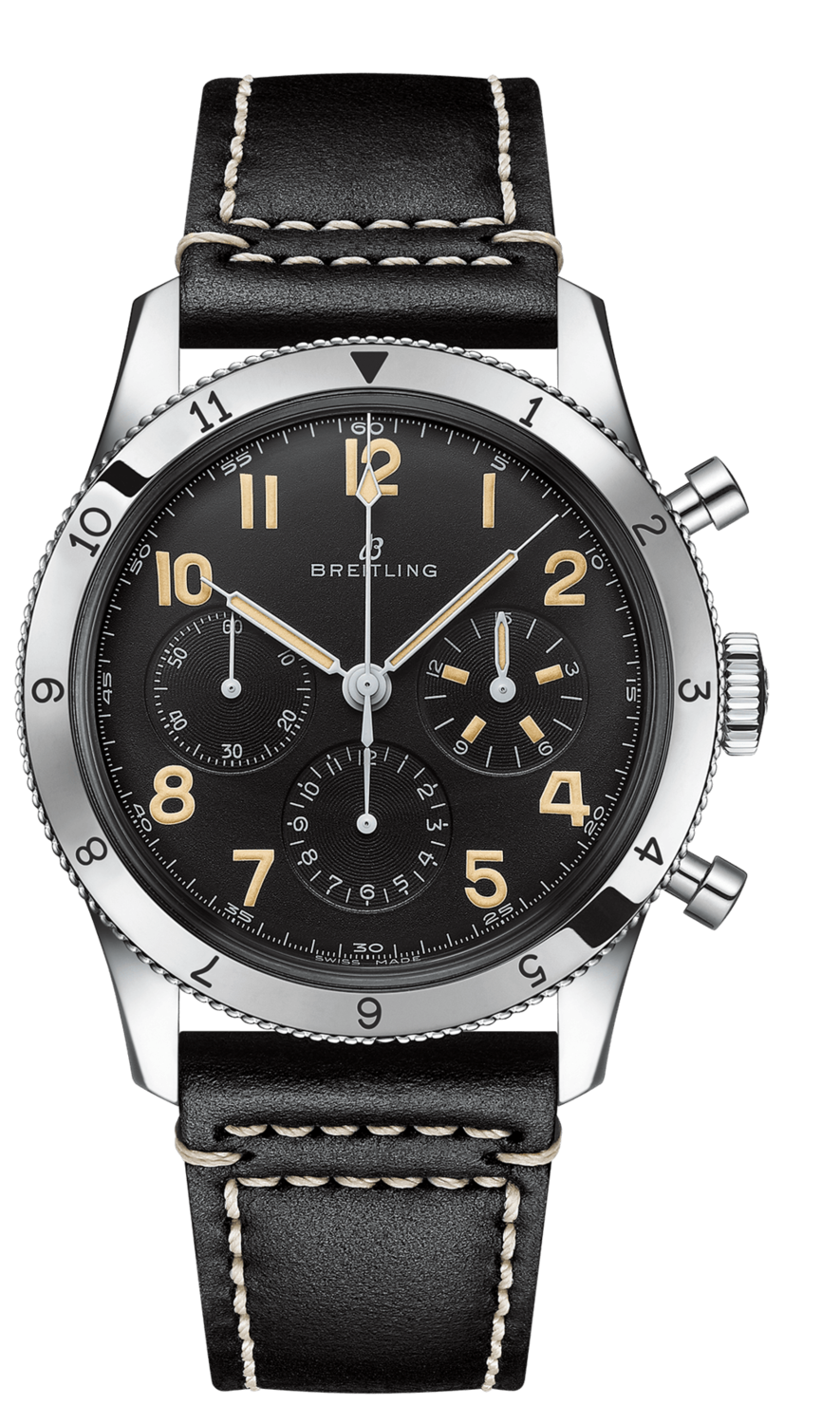 ---
It's a fact that aside from whether a watch is highly investible due to its rarity, it will generally hold its value more if the brand who manufacturers it has recognition and status within the watch industry. People will invest in a name like Breitling because their history is steeped in success and loyal Swiss manufacture. If a watch brand has been in production for many years, they are automatically more credible. Breitling has a reputation for creating professional watches like the Navitimer 01. Military personnel, astronauts, pilots, those that travel on business and aeronauts will, therefore, invest in watches developed by this iconic Swiss watchmaker.
---
Navitimer B01 46mm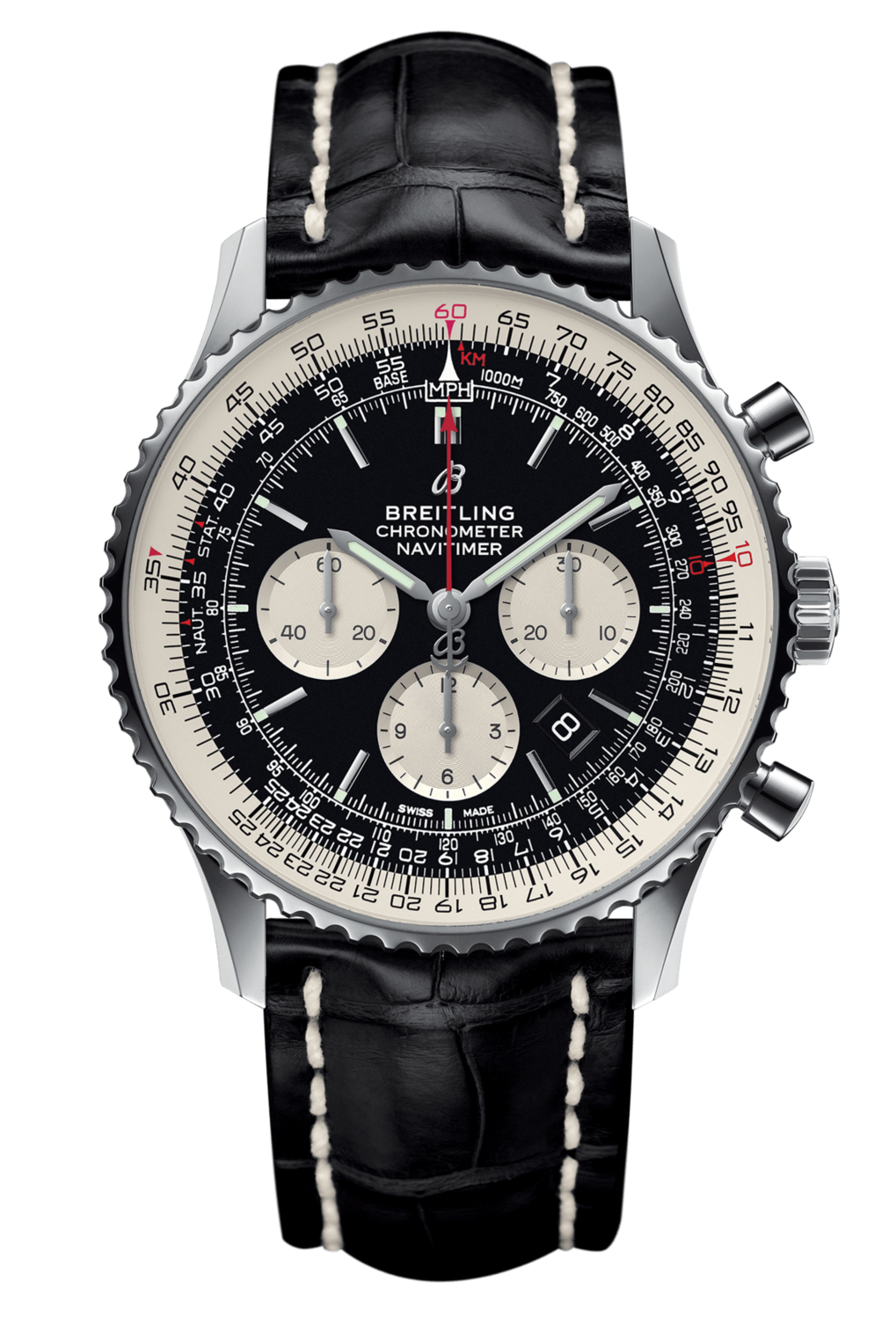 ---
Breitling is investible also because the brand remains at the forefront of cutting-edge technology. Their smartwatches, for example, are tailored towards the needs of the pilot, like the Breitling Exospace B55, as well as the Emergency models designed with a distress beacon and locator for utilizing by emergency service teams
---
Breitling Navitimer
Navitimer watches from Breitling are icons amongst pilot's watches. They offer value for money, especially if you're into innovative features, like the brand's slick slide rule bezel. The feature assists with several calculations required by a pilot such as speed calculation, fuel consumption, climb, and descent rates, and conversion between units, among other things, plus it's equipped with a chronograph and a tachymetric scale to be used in combination with one another for recording speed and distance.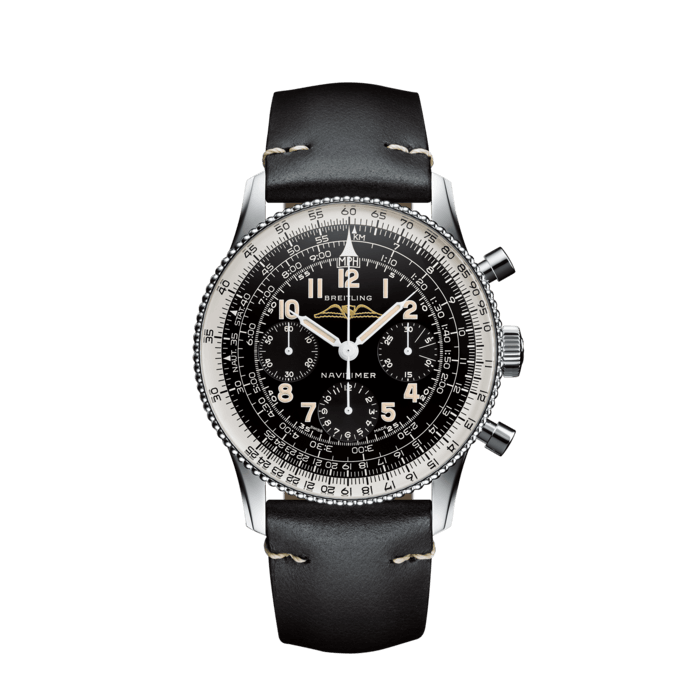 ---
Since 2009 these modes were equipped with the Caliber B01 and just two years ago the brand released the Navitimer 8, which foregoes the slide rule bezel and instead boasts a tidier and simpler dial format. You can pick up a 43mm Breitling Navitimer B01 in steel for just under $6000 used, whereas a mint-condition model can cost just a couple of thousand dollars more if you search smartly. Therefore a Breitling Navitimer watch will hold its value pretty well.
---
Breitling Colt
Developed in the 1980s for the armed forces, the instantly-recognizable Breitling Colt became a popular favorite thanks to its sturdiness, functionality, and readability, along with an attractive price point.Breitling colt watches make for a great entry watch since they're so affordable. There's a range of quartz and automatic models to choose from – each one having been COSC-certified. Equipped with 200-meter water resistance, they're a practical tool for traveling away on vacation with. The chronograph features on the Colt are useful for military personnel. Bezel rider tabs are situated at 3, 6. 9 and 12 o'clock, functioning as grips to assist with bezel rotation, especially when caught in challenging situations. These rider tabs disappeared after 2011 yet were reintroduced in models post-2014, making this collection an interesting and diverse one. You can find a preowned 38mm Breitling Colt watch from the 90s for as little as 1000 USD however, those after the millennium will demand up to around 2,800 USD. The current models cost anywhere between 2,500 USD and 3000 USD.
---
Breitling Transocean
Transocean watches are investible for those looking for a dresser watch. The classic series features moon phases and perpetual calendars that showcase some of Breitling's most innovative complications, whilst enabling the wearer to keep on track of a busy lifestyle. Offering great value for money, Breitling Transocean models have a retro-inspired design and are equipped with COSC-certified movements that have been built in-house, making them a desirable timepiece to own. You can find an entry-level used quartz-operated Breitling Transocean Chronograph for around $1500.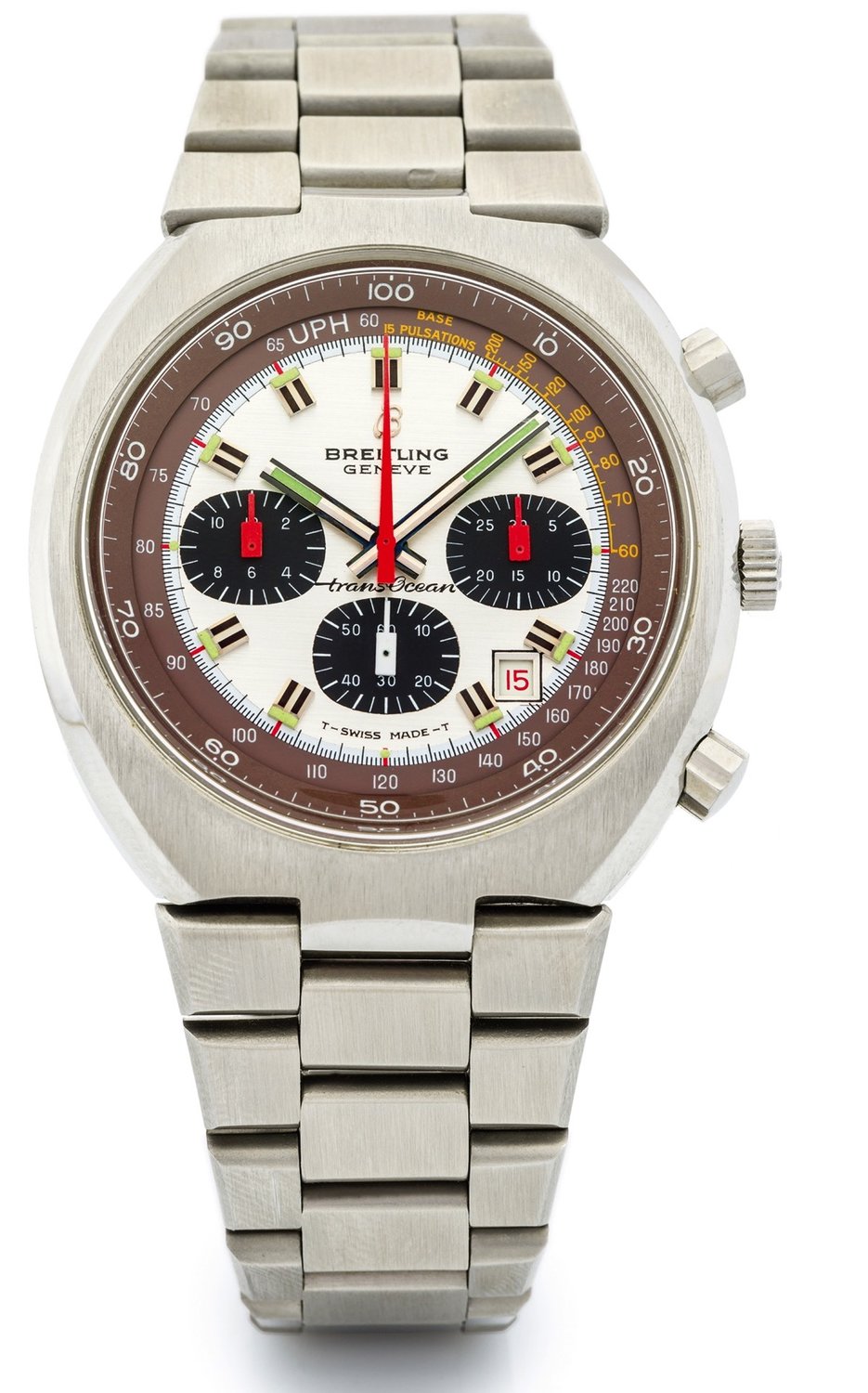 ---
Watches powered by a non-in-house movement like those from the '70s can sell on the pre-owned market for around $3200 giving you a good return on your watch if you're currently looking to sell one. If you want the Transocean with the additional day feature and an independently manufactured movement, the Breitling Transocean Day-Date in stainless steel with a matching steel bracelet is part of the newer generation, and can be purchased for just under $5000 for a brand-new model and sold on the second-hand market for around $3500 if in good condition.
---
Breitling Avenger
There are many reasons to invest in a Breitling Avenger watch. These timepieces are a diver's and a pilot's watch in one. The collection is home to timekeeping tools that are resistant up to 3000 meters underwater. Functions like the second time zone and chronograph are primarily for the use of pilots, whilst the unidirectional rotating bezel will enable a diver to safely monitor his time spent underwater before taking a safety stop.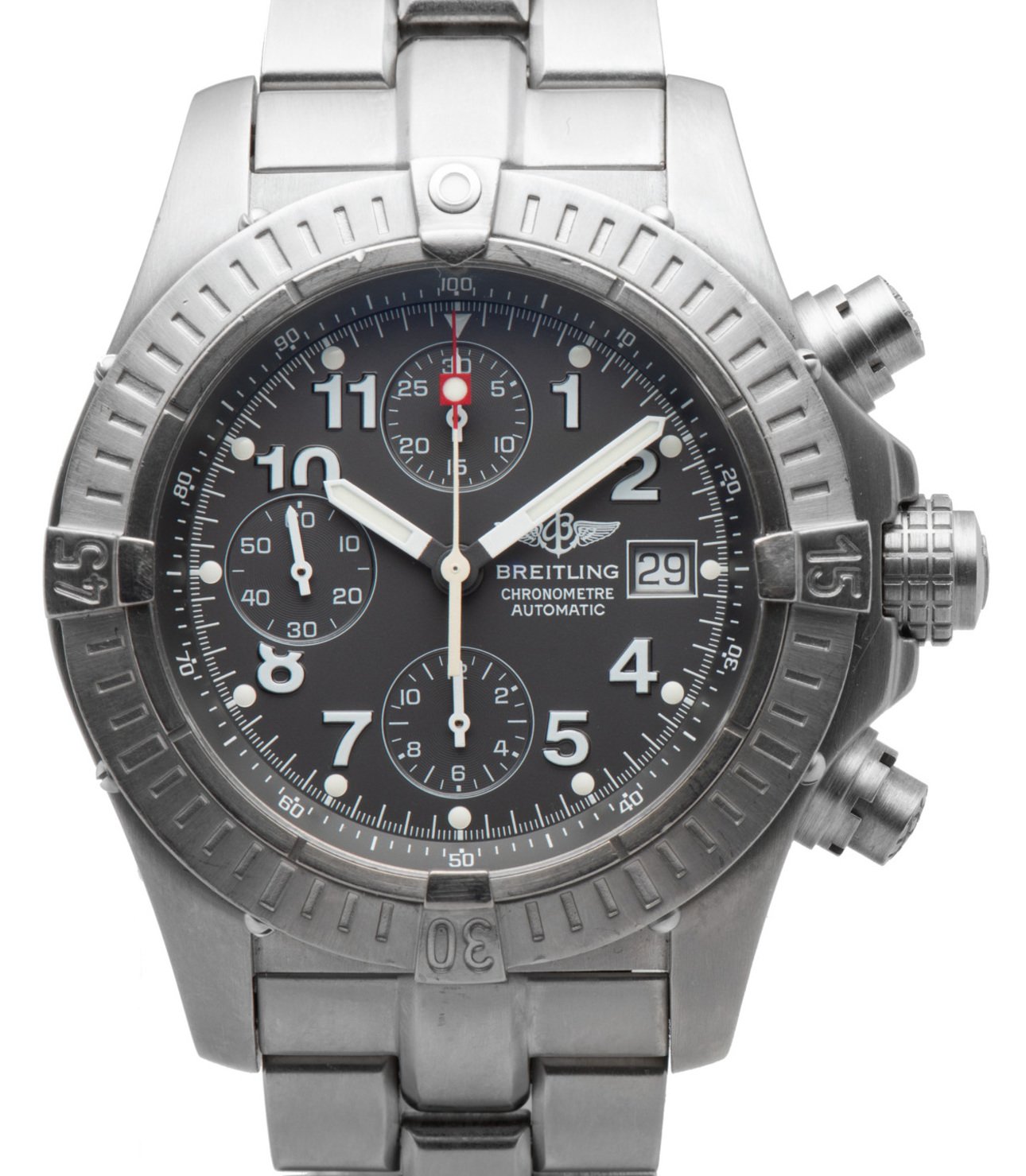 ---
The Breitling Avenger II GMT watch is a popular timepiece to invest in if you're a frequent traveler. It makes one full rotation every 24 hours showing a second time zone for enabling you to keep on track of time back at home. A never-worn Avenger II GMT costs around $4600, whilst other models in good used conditions can sell for around $3800. You can save money when investing in a Breitling Avenger watch on the second-hand market if you opt for the 45mm model, which ranges between 3000 to 4000 USD.
---
On a whole, in the secondary market Breitlings keep hold of their even if they haven't skyrocket. Their vintage models remain incredibly popular and it has been growing in recent year thanks to passionate collectors. It's a mix of unique materials used by Breitling's team of experts, as well as their unique aesthetics and their high-end technology that make a Breitling watch so appealing amongst circles of elite watch collectors.
Not only will a Navitimer appeal to a pilot but it will also appeal to those with a fascination for pilot's timekeeping equipment, especially since many of the company's pilot's watches are inspired by original cockpits from the '50s. An Avenger, for example, will not only appeal to a pilot but also a diving professional, since few brands even in the high-end watch industry manufacture diving tools that can complete with 3000-meter water resistance at such an affordable price.
It is, however, difficult to tell which Breitling model will increase in value with age. Those that are undervalued because they are so readily available on the market could be tomorrow's next big thing, so it's always worth considering whether Breitling's trusty classics like the Colt and the Navitimer should be purchased now and held back for a more prominent time in the second-hand market.
Special note to the re-issue and the vintage Avi collection are gaining ground in popularity. The vintage models are very scarce in the secondary market so there is a rarity factor which adds to it.
Although other luxury watch brands are known to hold their value better than a Breitling watch, figuring out what is valuable to you as a wearer is sometimes more important than looking at what you will get back for it when it's time to sell it on.
Are you planning to wear your Breitling for several years for example? Breitling are loved for their durability and their longevity on the wrist in addition to many other factors. It's a combination of provenance, quality and innovative features which makes a Breitling watch so investible and valuable as a collector. If you're looking for a watch that promises a reliable movement with a COSC-certified status and a stylish aesthetic that appeals to you both on a professional level and a functional level - a Breitling will hold its value as a tool, even if not from an investment point of view.
If you are looking just for investments the vintage Navitimer ref.806, the vintage Avi collection and the 1960s Superoceans are still considered bargain given their price point.
---
---
Subscribe to our newsletter