Guide to Popular Vintage Bulova Models
Founded in New York in 1875, Bulova became the most prominent American watchmaking company in the early 19th century and continued its dominance for many decades. Not only was Bulova was behind several "firsts" in both watchmaking innovations and brand marketing (releasing the first national radio commercial in 1926 and first TV commercial in 1941) but it was also associated with many high profile American personalities, celebrities, and politicians.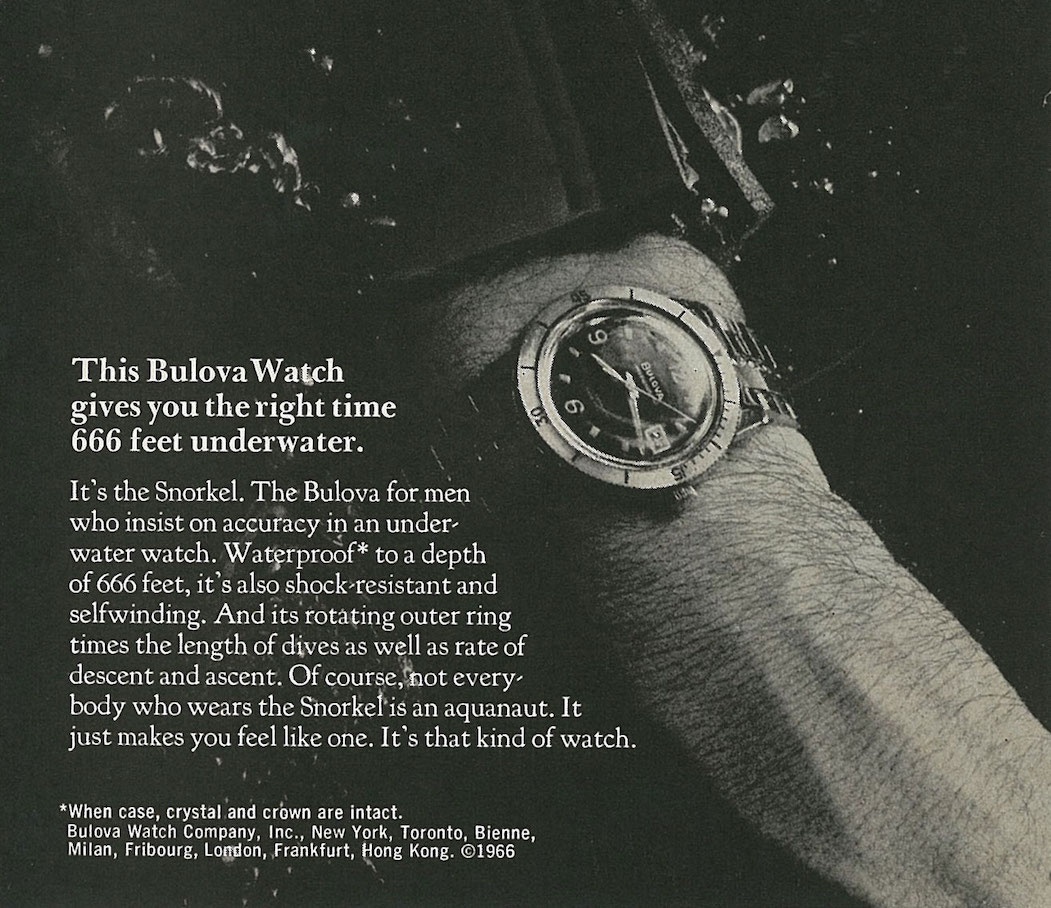 Thanks to its rich history of producing a vast collection of diverse watch models, powerful marketing tactics, and relatively affordable price points, vintage Bulova watches have enjoyed a cult following of watch collectors for a long time. Discover some popular vintage Bulova models, ranging from the 1920s until the 1970s.
Vintage Bulova "Lone Eagle" Models
When Charles Lindbergh made history in 1927 as the first aviator to complete a solo transatlantic flight from New York to Paris, he collected the $25,000 Orteig Prize and the $1,000 Bulova prize—both set up the year earlier. Before the historic flight, Bulova gave Charles Lindbergh a Conqueror watch to wear when he embarked on his journey. Legend has it that after Charles Lindbergh completed his mission, Bulova sold 5,000 similar watches within days of his landing.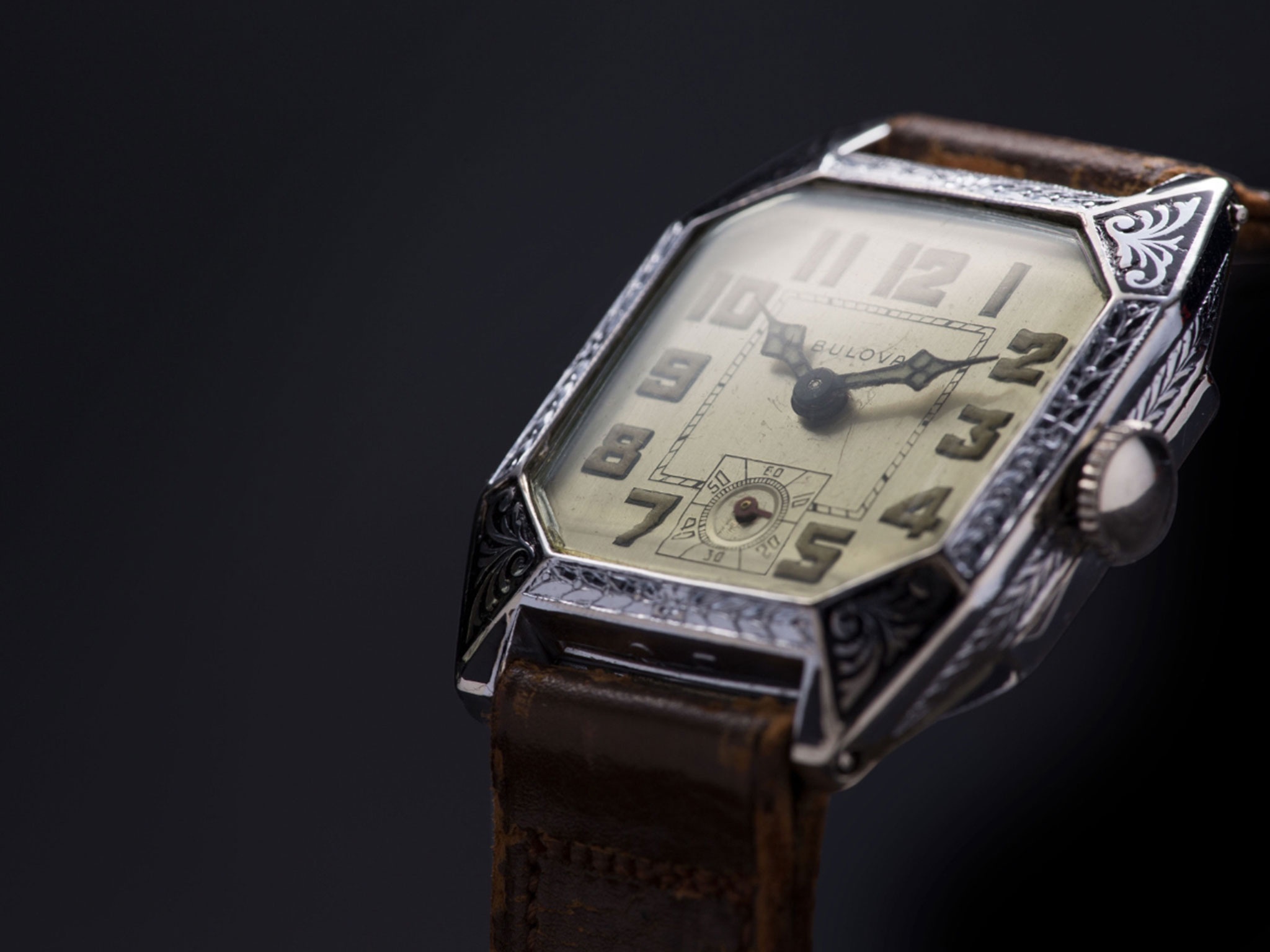 Bulova Lone Eagle Vintage (1928)
Reference: 314198
Caliber: 9AT
Functions: Date, Small seconds
Case Diameter: 21mm x 21mm

Winding: Hand winding
Case Material: 14K Gold Filled (white with black enamel)

Jewels: 17
Water Resistance: 10 bar (100 metres / 330 feet)
Strap/Bracelet: Leather
Dial Colour: Yellow dust
Crystal: Scratch-resistant sapphire.
A few months later, Bulova released the Lone Eagle watch model to commemorate Charles Lindbergh's feat, which was similar to the original Conqueror but renamed after the pilot's famous nickname. Each Lone Eagle watch came with a replica of the letter Charles Lindbergh had written to Bulova to thank the company for the cash prize and watch. Bulova continued to make various Lone Eagle watches until about the early 1940s—there are at least six models known in different variations. Due to their connection to a significant human achievement, these Lone Eagle models are now some of the most popular vintage Bulova watches to collect.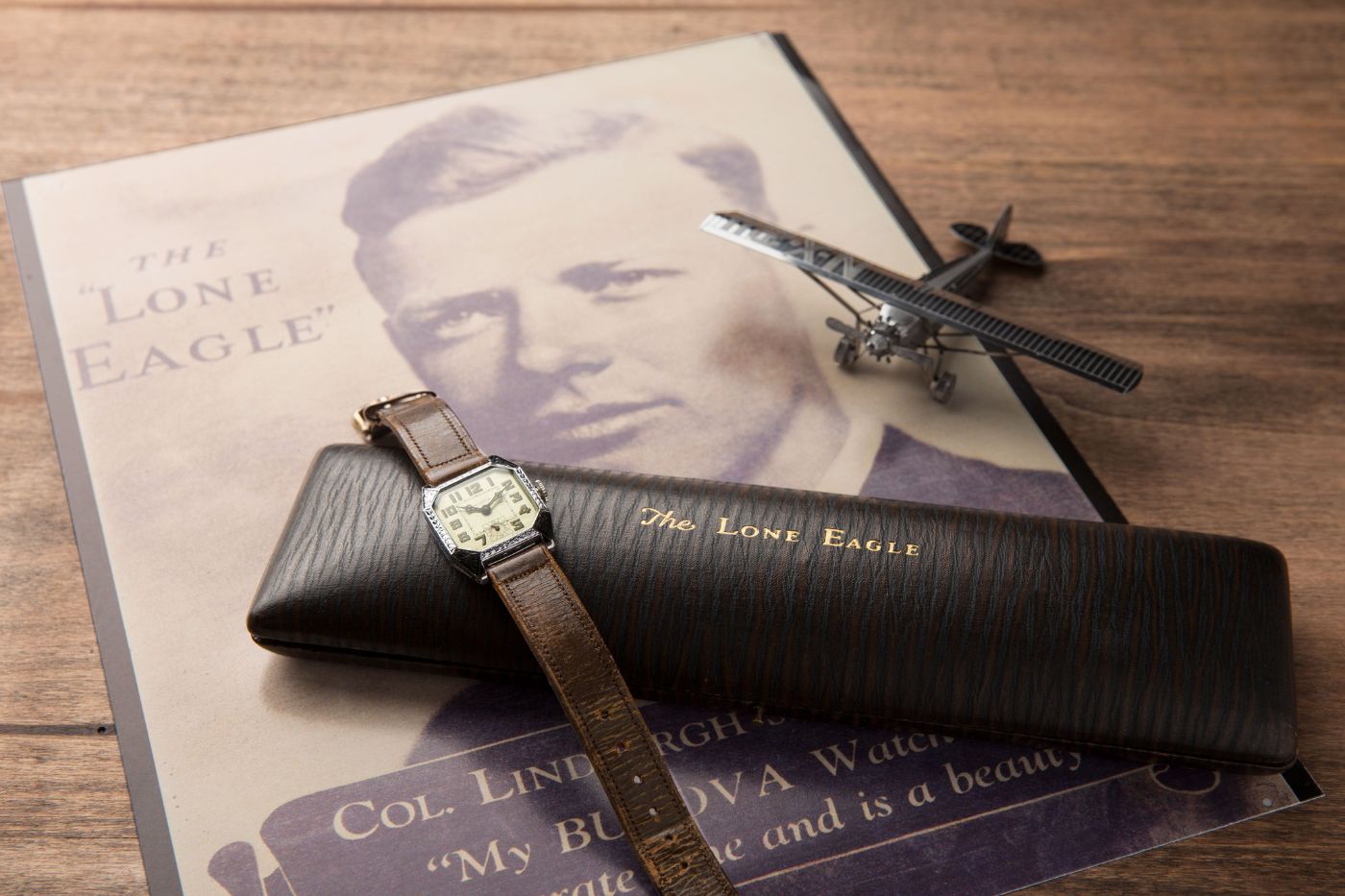 Vintage Bulova Military Models
During World War II, numerous wristwatches were produced in the U.S. and issued to the military, including the now-iconic Type A-11 model—often referred to as "the watch that won the war" because of its precision and accuracy. Characterized by a black dial, white numerals, a minute track demarcated every 10 minutes, a central seconds hand, and a manual-winding movement, the Type A-11 refers to the specs laid out by the military.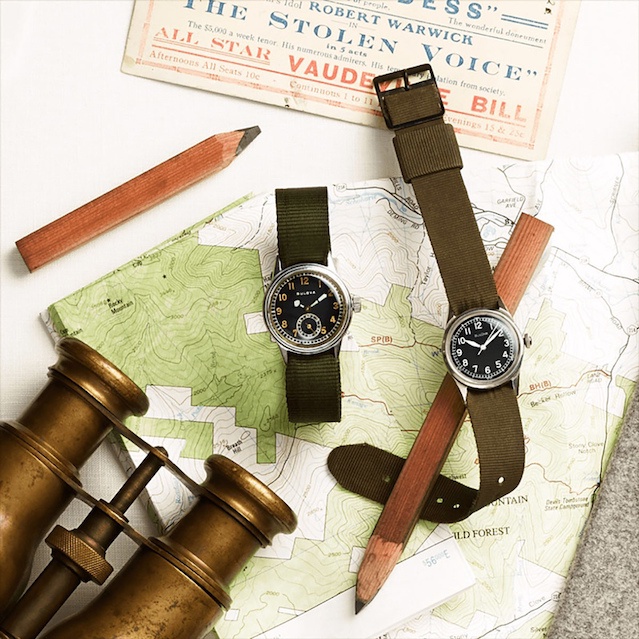 Bulova Military (1940)
Reference: A-11
Caliber: Grade 539
Functions: Date
Case Diameter: 30 mm
Power Reserve: 40 hours
Winding: Mechanical (Hand Winding)
Case Material: Chromium-plated Nickel Alloy Case with Stainless Steel Case Back

Jewels: 16

Strap/Bracelet: Nato strap
Dial Colour: Black
Crystal: Acrylic crystal
Three American watch companies were contracted to make A-11 watches including Bulova. In the vintage watch collecting space, there is a large subset of collectors that focus on military-issued watches. As a result, the military-issued Type A-11 models are highly popular vintage Bulova watches to collect.Bulova also made military-themed watches (not to be confused with the military-issued ones) for the general public in the 1940s. With names such as Air Warden, Nighthawk, American Nurse, General, and others, these vintage Bulova military-themed watches are also quite collectible.

Vintage Bulova Accutron Astronaut
In the 1960s, Bulova introduced its first electric watch in the form of the Accutron. It was fitted with a battery-powered tuning fork mechanism, which took the place of the traditional balance wheel, therefore giving the Accutron unprecedented accuracy.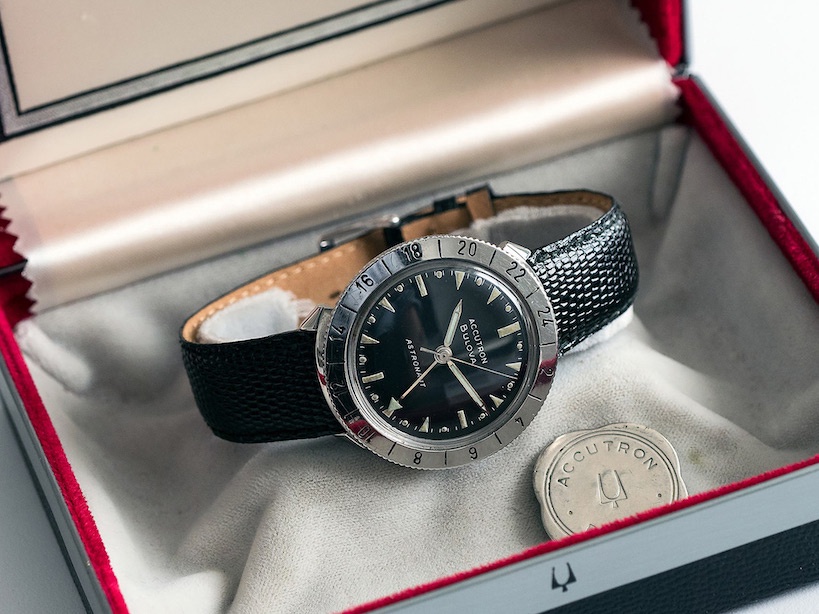 Bulova Accutron Vintage
Reference: 214HN M7
Caliber: 214 HN
Functions: Date GMT, Rotating Bezel
Case Diameter: 38 mm
Power Reserve: 70 hours
Winding: Perpetual, mechanical, self-winding
Case Material: Steel

Frequency: 360 Hz

Strap/Bracelet: Crocodile skin
Dial Colour: Black
Crystal: Plastic
The Accutron was considered so advanced and groundbreaking for the era that it was not only purchased by the regular public but it also became a favorite in the astronautics and aeronautics industries. Bulova Accutron Astronaut watches, characterized by a 24-hour GMT bezel, were used by pilots in the X-15 rocket plane program—a hypersonic rocket-powered aircraft operated by the U.S. Air Force and NASA. Furthermore, unbeknownst to the brand (and public) at that time, when the CIA was developing the top-secret A-12 high altitude, high-speed reconnaissance aircraft in the 1960s, the agency furnished A-12 pilots with Bulova Accutron Astronaut watches because the watches could withstand high-G acceleration and extreme temperatures. Today, Accutron Astronaut watches are popular vintage Bulova watches to collect, prized not only for their pioneering mechanics but also for their association with significant American government programs.
Vintage Bulova "Devil Diver" Watches
In 1966, Bulova unveiled the Snorkel diving watch rated to a depth of 666 feet – earning it the nickname the "Devil Diver."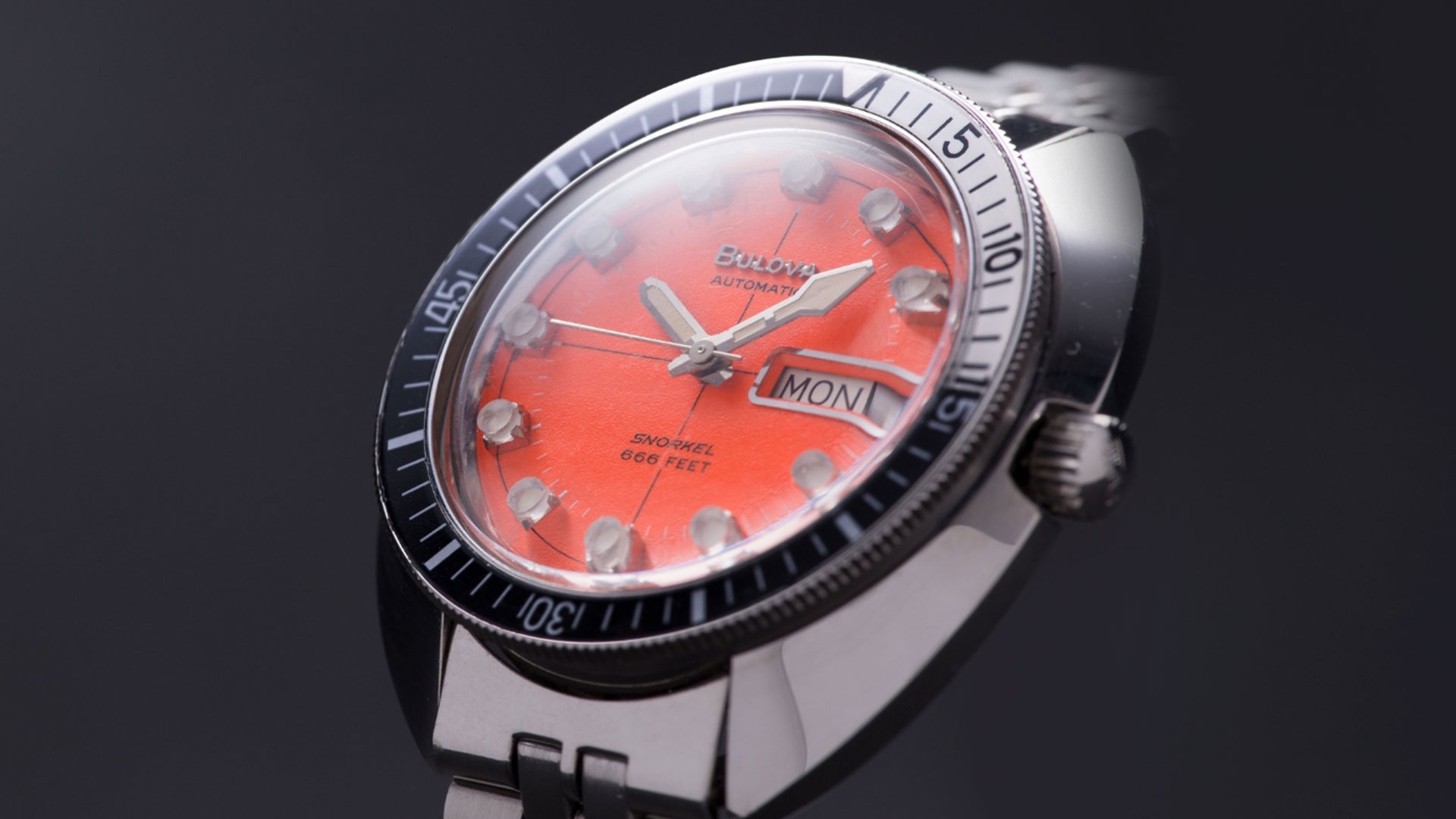 Bulova Devil Diver Oceanographer Limited Edition
Reference: 98C131

Functions: Date, Calendar, Rotating Bezel
Case Diameter: 41 mm
Power Reserve: 40 hours
Winding: Self-winding
Case Material: Stainless steel

Jewels: 26
Water Resistance: 20 bar (200 metres / 660 feet)
Strap/Bracelet: Stainless Steel
Dial Colour: Orange
Crystal:
Double Curved Sapphire Box Crystal
Bulova continued to release different dive watches with the same water-resistance over the following decade, all collectively known as Bulova Devil Diver watches. Particularly interesting models include Oceanographer Devil Diver watches from the 1970s with cushion-shaped cases, large raised tritium hour markers, and two-toned rotating timing bezels.
There has been a renewed interest in vintage Bulova Devil Diver watches in the collector market ever since the brand released modern versions of them in recent years within the Archive Series collection.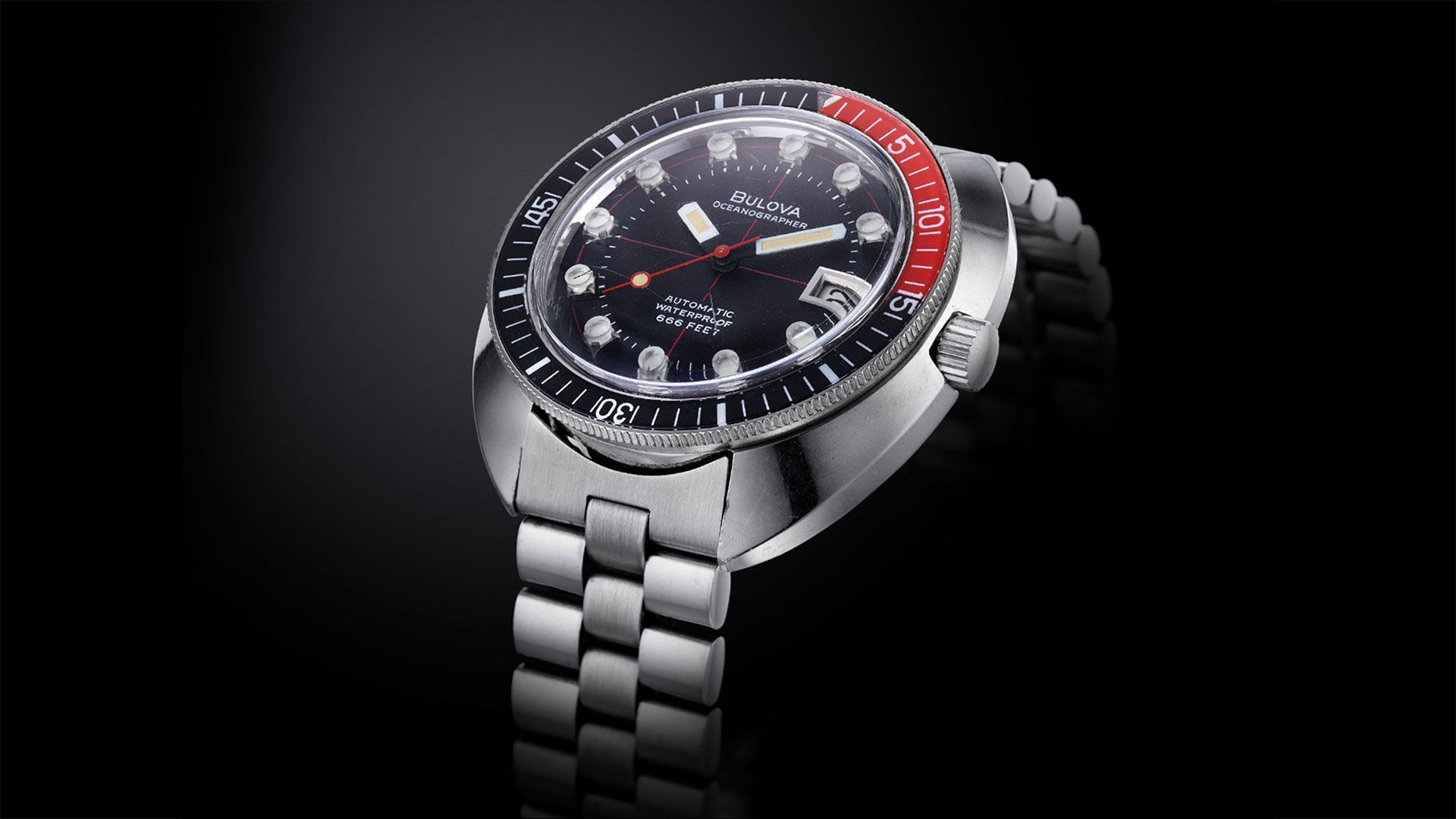 Bulova Devil Diver Oceanographer
Reference: 98B320
Caliber: Miyota
Functions: Date, Calendar, Luminous hands, Rotating Bezel
Case Diameter: 44 mm
Power Reserve: 42 hours
Winding: Self-winding
Case Material: Stainless steel

Jewels: 21
Water Resistance: 20 bar (200 metres / 660 feet)
Strap/Bracelet: Stainless steel
Dial Colour: Black
Crystal: Sapphire crystal
Conclusion
For anyone that is into historic American timepieces, Bulova is a brand to collect. Vintage Bulova watches are not only celebrated within the context of American popular culture and history but their affordable prices allow access to a wide range of watch enthusiasts.
Find out more
To find out more about Bulova history visit their site.