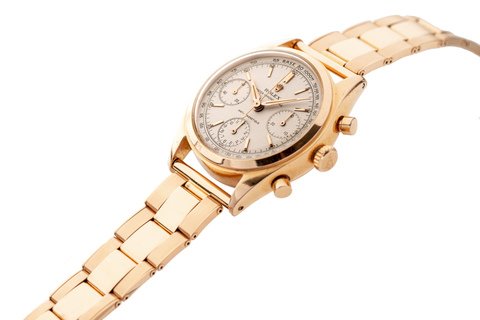 A guide to buying a watch for Valentine's Day
There are so many leading luxury lifestyle brands out there right now, chomping at the bit to stay at the forefront of the industry when it comes to providing the perfect selection of gift ideas for Valentine's Day. From technology to keepsakes, to flowers, chocolates and clothing - nothing quite beats the timeless appeal of a luxury wristwatch. And whilst there are phones and electronic devices that help keep track of time for us, the ability to look down at a beautifully manufactured wristwatch never gets old. There is a diverse range of men and women's luxury wristwatches on the market, which can sometimes make shopping for the perfect design an overwhelming experience. This guide should help break down the entire process into simpler shopping chunks, ensuring that you have covered all bases and explored all avenues before you go in search of the perfect watch this Valentine's Day.
---
Why gift a watch to a loved one on Valentines' Day?
Luxury watches make for great Valentine's Day gifts. Whereas flowers will eventually die and chocolates will be eaten in a matter of minutes, a watch will stand the test of time on a loved one's wrist. All you have to do is ensure you are buying the right kind of watch for your partner. When searching for the best watch for Valentine's Day, there are factors to consider. These factors include the watch shape, the size, the material, its complications and whether you opt for a mechanical or quartz-powered watch. Let's take a closer look at these factors in more detail.
---
Size:
Size really does matter when it comes to choosing the perfect watch for Valentine's Day. A watch that is too large for your loved one's wrist will likely swallow the wrist up. Likewise, a watch that is too small for a wrist won't have the desired impact. The key to finding the right case size is to measure a current watch owned by your partner or check with his or her family.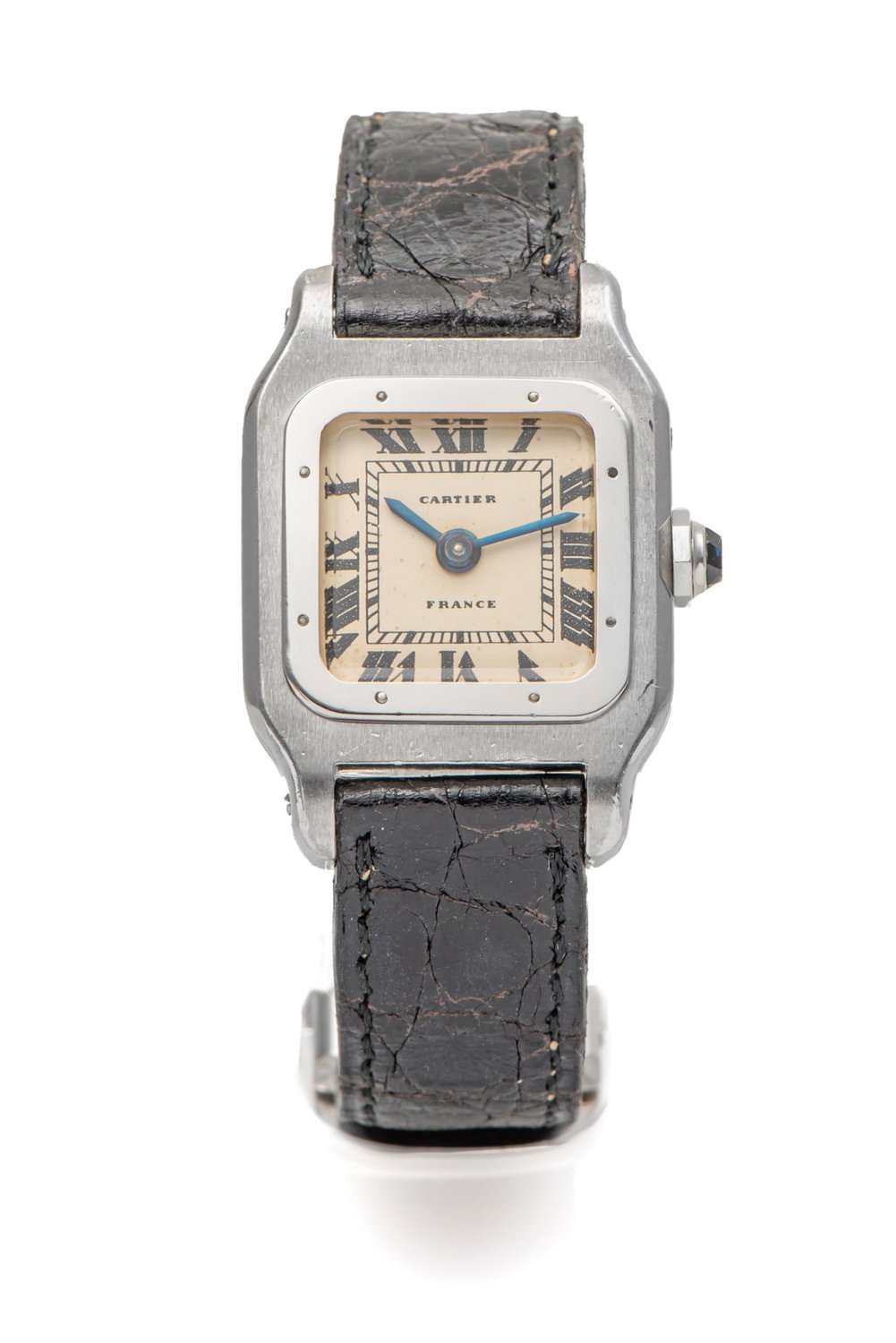 ---
Complications
Will your partner appreciate a watch with a complication or not? If they are a sporty individual, they may appreciate a chronograph watch for Valentine's Day. If they work in an office, a perpetual calendar, annual calendar or a simple time and date watch may prove useful. If your partner travels frequently for business, it is worth considering dual time zone watches and world time watches. It's important to choose the right style of watch with all the desired functions of the person intending to wear it because you want the watch to be enjoyed for many years to come as opposed to being shoved in a drawer because it serves no practical purpose.
---
Watch shape;
Finding the right watch shape is an integral part of the watch buying process. Women's watches vary from circular, to square, to rectangular and even oval shapes. Men's watches can come in the form of the more classic round shape, or the bolder tonneau shape, whilst octagonal bezels perpetual the iconic steel sports watch look. This is where size and shape come together. Choose the right shaped case within the correct dimensions and your partner is sure to wear their Valentine's Day gift each and every day for years to come.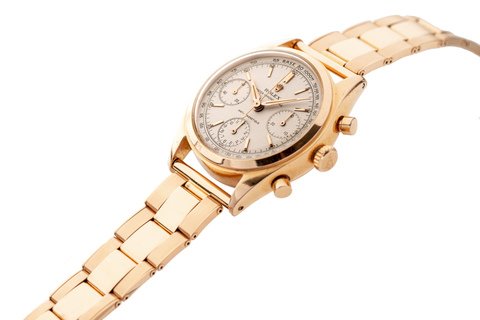 ---
Material;
There are clues to be found in your partner's preferred choice of watch material. You can look at your loved one's previous wristwatches, or explore their jewellery collection for ideas. Today, luxury watches come in the form of many different material finishes from contemporary ceramic, to lightweight titanium, robust stainless steel and luxurious precious metals like rose gold, white gold and yellow gold. Whilst bronze makes for a popular choice for dive watches right now, solid gold wristwatches will double up as a piece of jewellery during the evening. Yellow gold or rose gold plated steel watches, however, provide an affordable alternative to solid gold watches, while still promising the same indulgent look and feel on the wrist.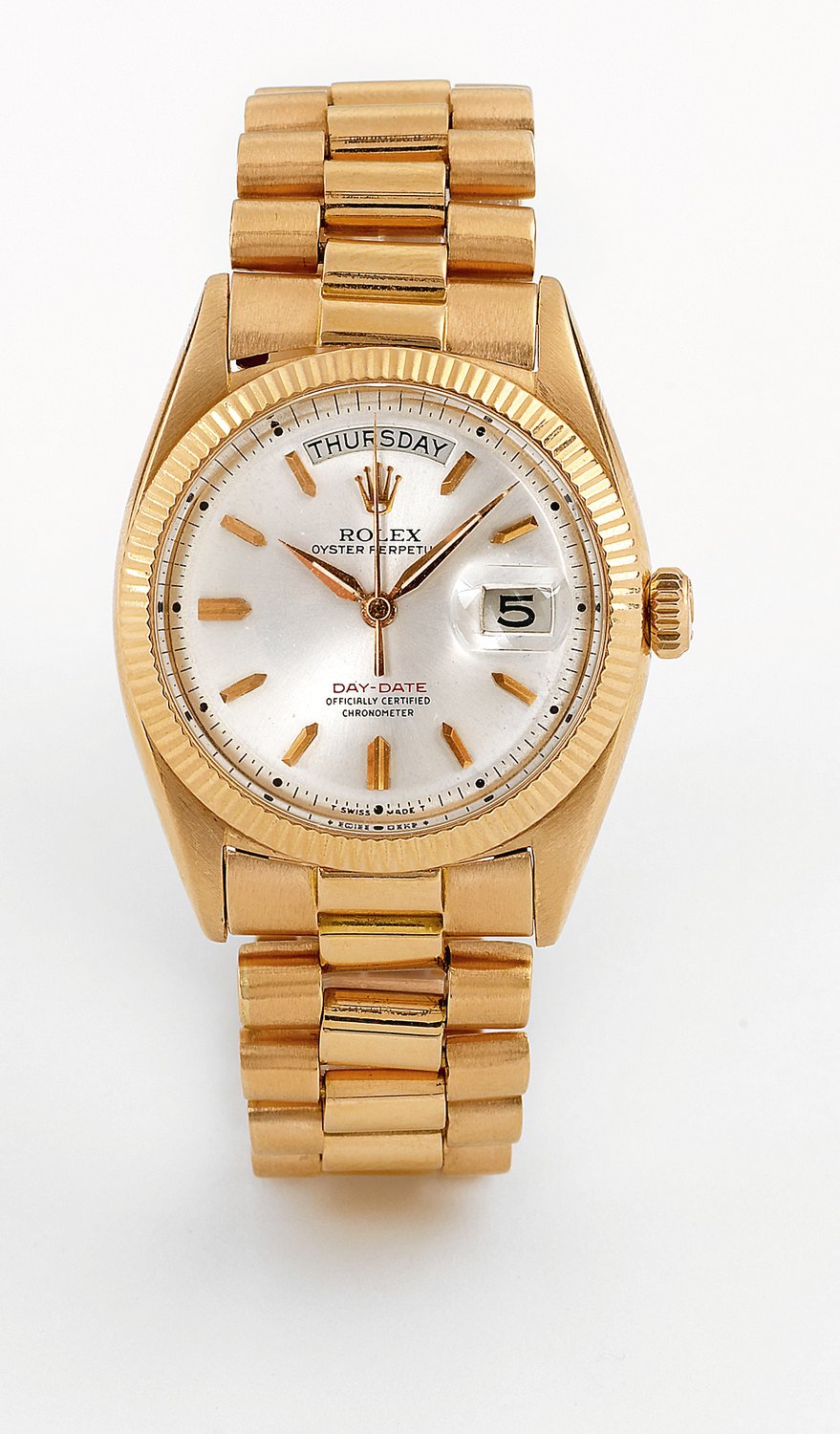 ---
Mechanical or quartz
If your partner is a lover of all things mechanical and likes to marvel at how things work, an automatic or hand-wound watch may be the preferred option for him or her. These mechanical watches often allow the wearer to view the movement whilst it works through a sapphire-backed case design. For those who don't have the time to wind their watch up manually each day or those who may remove their watch regularly, a quartz-powered watch will guarantee accurate timekeeping no matter how long it is left off the wrist.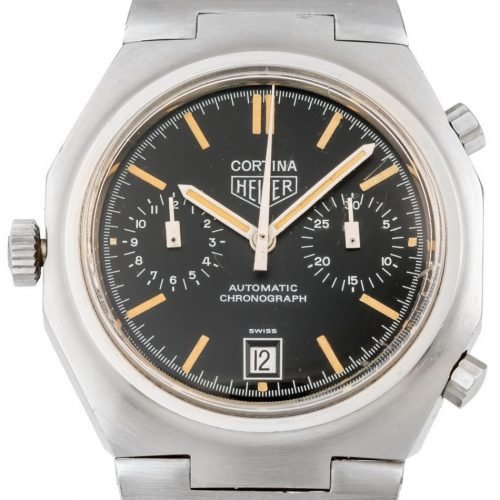 ---
A pre-owned or new watch for Valentine's Day?
Whether buying for a male or female partner, there are pros and cons to buying a pre-owned watch for a loved one on Valentines Day, or indeed a new one. Occasionally, a brand new watch can be more affordable than a pre-owned one. Take, for example, a popular Rolex Daytona reference or some certain Submariner watches, or the price of a new Patek Philippe Nautilus watch vs a popular vintage model. In this situation, a pre-owned watch may make for a great investment piece for your loved one and may increase in value as time goes on. There are other advantages to be had when buying a pre-owned watch too. The particular model you are in search of may have been discontinued and the only available options are those still on the second-hand market.
In other cases, however, pre-owned watches are often a more affordable option when it comes to buying a luxury watch for a loved one on Valentine's Day. If you are considering purchasing a pre-owned watch for Valentine's Day, take into consideration the seller who you are purchasing from and whether the watch comes complete with an authentic certificate and original papers.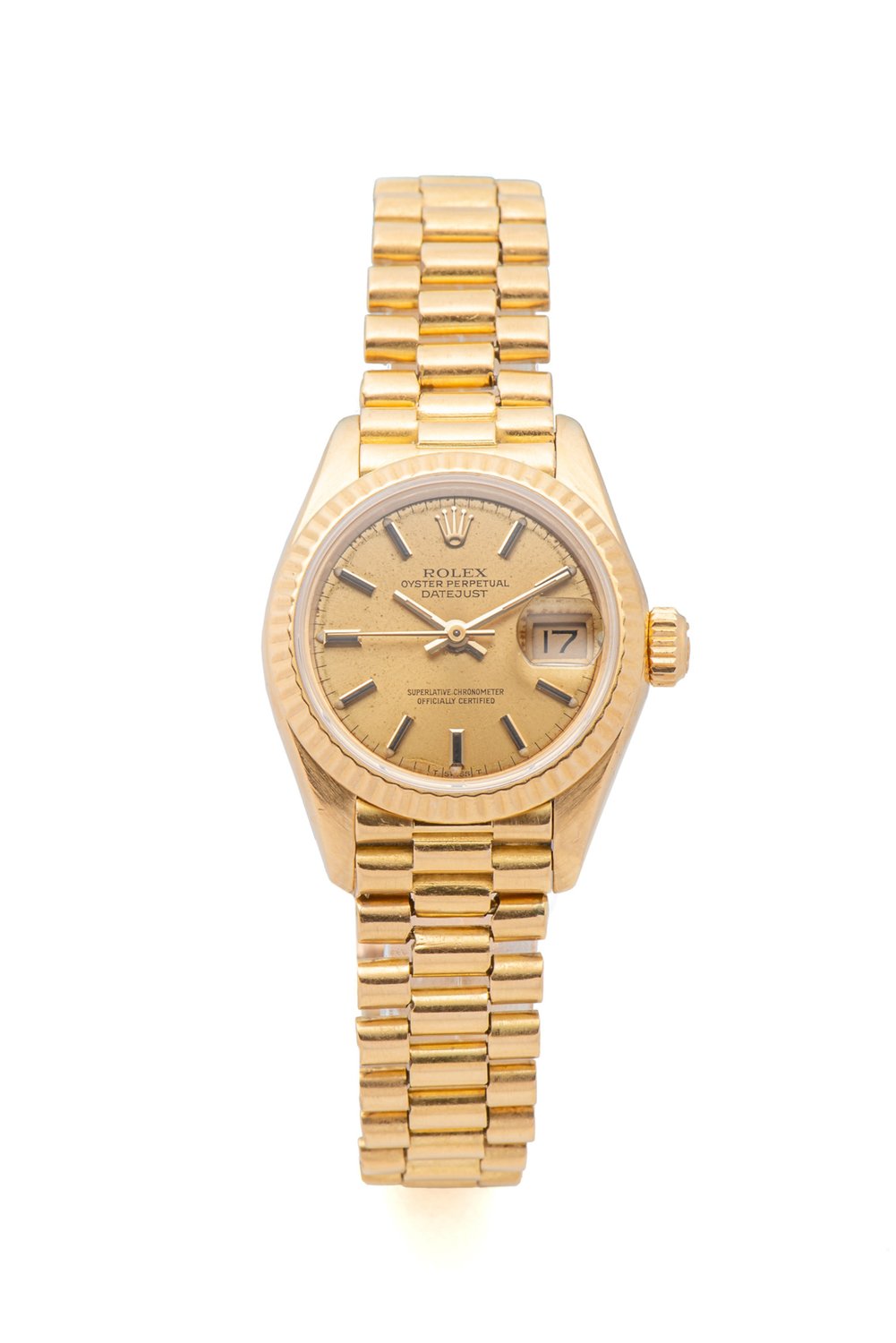 ---
Exploring different watch styles for Valentine's Day
It's a good idea to familiarise yourself with the different styles of watch before you go in search of the perfect watch for Valentine's Day. There are several styles to choose from – each of which has its own advantages.
---
Racing watches
Racing or motorsport watches appeal not only to those behind the wheel but also to those who enjoy standing at the side of the track. Watches for racing are often characterised by a sporty chronograph display and make use of vibrant touches of colour that often nod to racing team livery.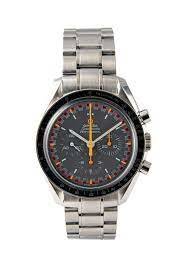 ---
Dress watches
Dress watches are one of the most common styles of wristwatch. Versatile enough to be worn every single day and often dressy enough to pair with elegant evening attire by night - a dress watch often bridges the gap between many different styles of watch without looking too sporty, too masculine or too technical.
We have a guide just for the best modern dress watches to explore and get informed in the lastes trends.
---
Dive watches
If your partner is a dive watches fan, this cuts your search down significantly. Dive watches belong to a genre of their own with a significant set of characteristics that include; a robust and water-resistant case, luminous dial markings, a screw-down case and crown, and a unidirectional rotating bezel for measuring elapsed time. There are other advantages to gifting a dive watch for Valentine's Day, however. They are strong and sturdy enough to wear by explorers and adventure-seekers and come fitted on serval styles of band or bracelet.
Here you'll find also our guides for the best entry level dive watches and the review of some of the legendary SKX007 - one of the most highly regarded tool diving watch.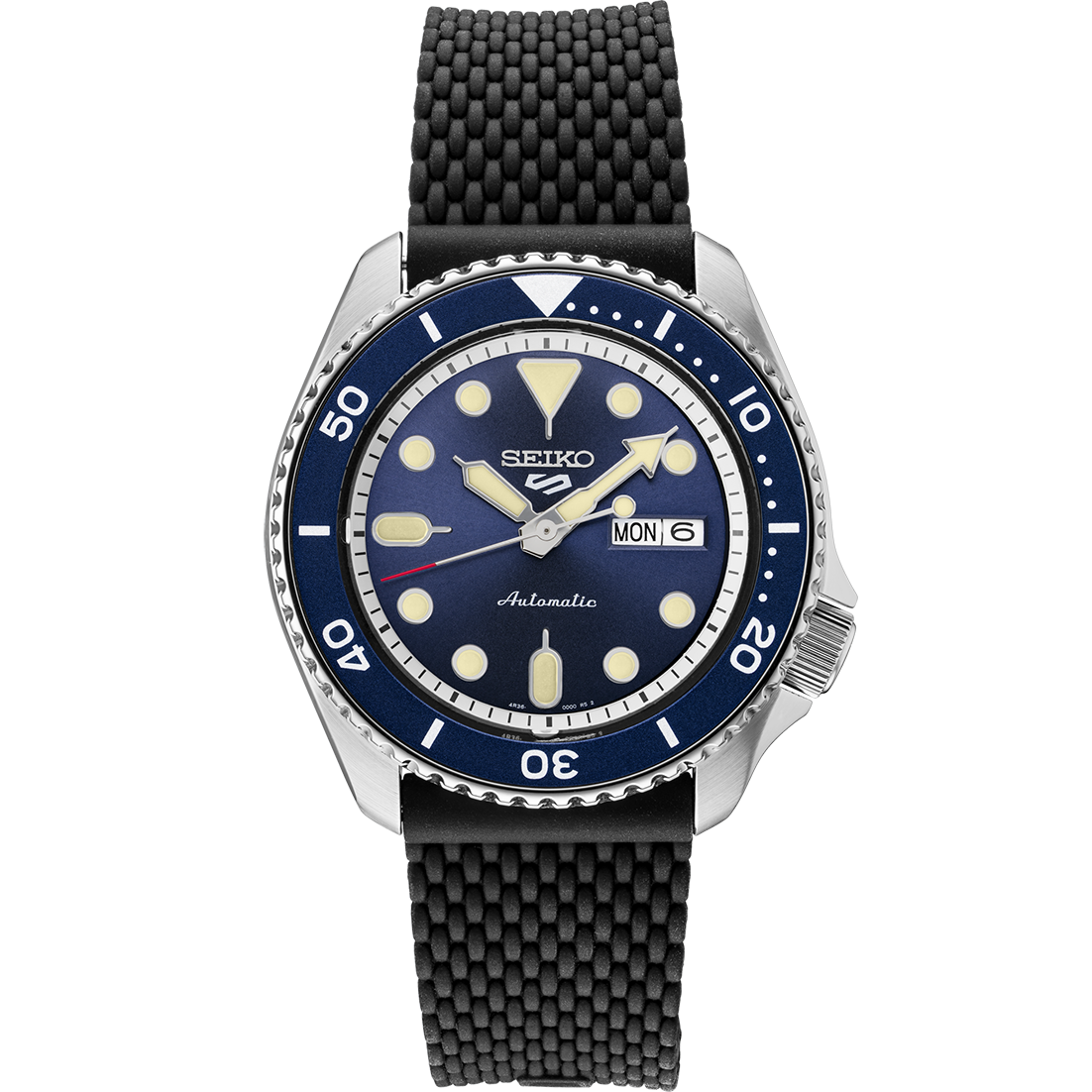 ---
Military watches
The military watch sector often includes pilot's watches and are sometimes called field watches. These have a distinct look of their own, characterized by a legible dial with luminous markings and an easy-grip crown that can be accessed through pilot gloves. Military watches also come on a variety of NATO-style straps, so if your partner likes colour, they can often enjoy a touch of vibrancy and a retro-inspired feel in the form of the watch's material strap.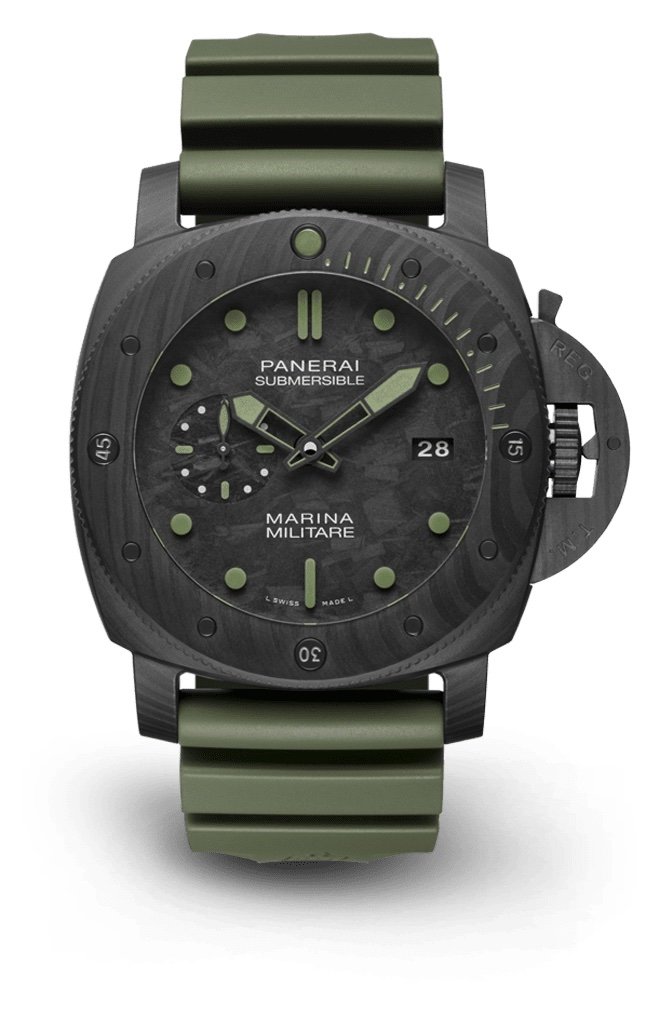 ---
Conclusion
Buying a watch for Valentine's Day is not as overwhelming as it may initially seem. Although there is an extensive range of luxury wristwatches on the market to explore, once a budget is set and factors like style, size and materials are decided upon - the search narrows. Before you know it, you are already halfway there to finding the ultimate Valentine's Day watch as a gift idea for your loved one this year.
---
Subscribe to our newsletter