Ladies vintage watches
There is an increasing demand for women's vintage watches on the market today. Square styles, Art Deco-inspired designs, and skeletonized dials have all returned to fashion. Some elements of traditional watchmaking have never gone out of fashion. Roman numeral hour tracks and blued steel hands have never tired of their exquisite beauty for example.
Cartier created the iconic Tank watch – a rectangular-shaped case inspired by the mechanical tanks driven on the battlefield during the First World War. Jaeger-LeCoultre then reinvented the look of the rectangular watch with the famous Reverso – a design developed to assist with the needs of polo players during the 1930s. The watch was unique for its time since its dial could be turned in on itself to protect the glass lens and the intricate components of the dial's face from damage. Over the years ladies fashion has changed, yet the authentic beauty of a genuine vintage ladies watch remains a desirable thing to own.
In this guide, we will take a look at some vintage watches from some of the most prestigious watchmakers in the world. Renowned names like Cartier, Tudor, and Patek Philippe have come to be a part of many men's watch collections, but what about sought-after vintage watches for ladies? Let's take a look...
Vintage Jaeger-LeCoultre Ellipse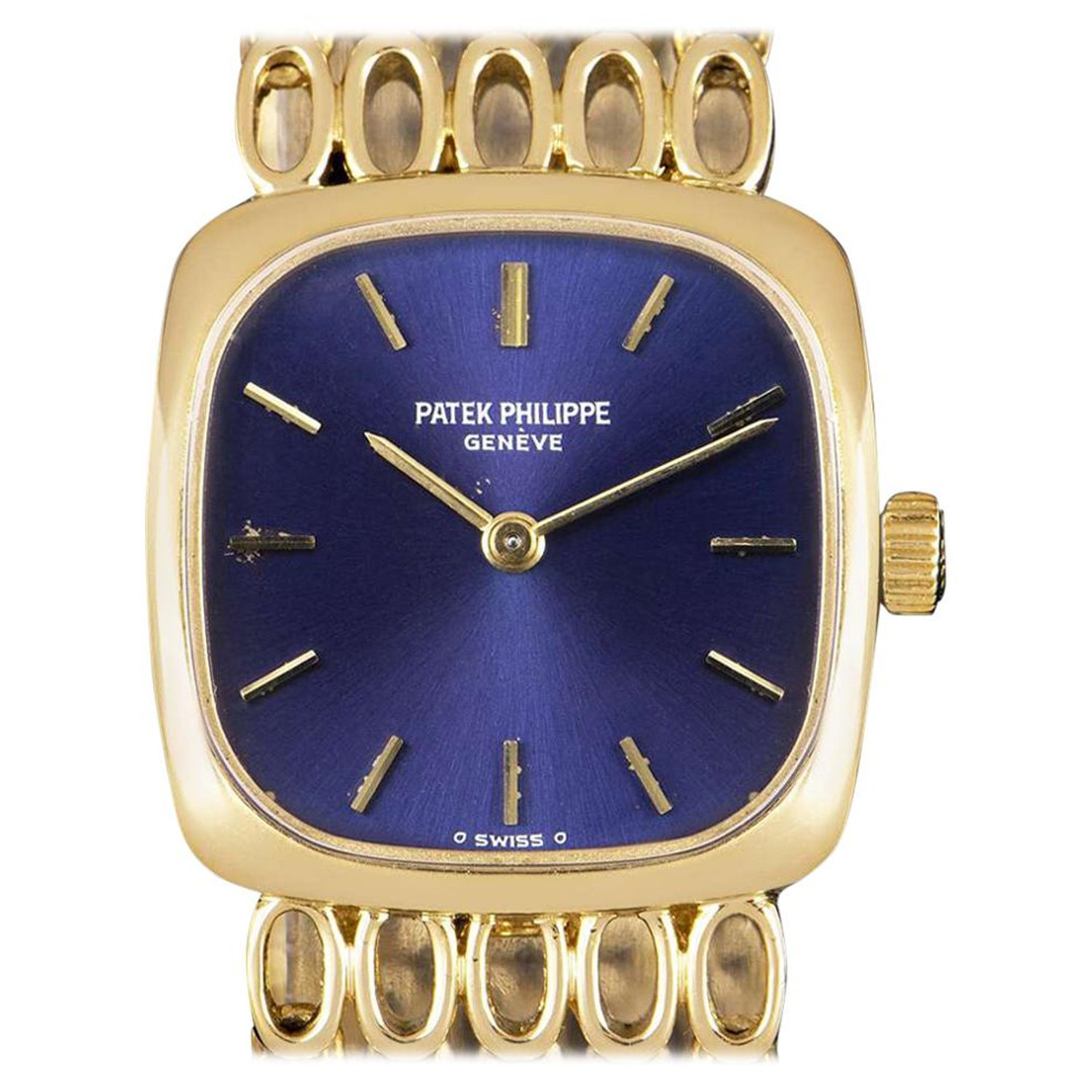 Vintage Jaeger-LeCoultre Ellipse
Reference: 4179
Price: 5,250.00 £
Winding: Manual Wind
Case Diameter: 20mm
Style: Vintage
The Patek Philippe Ellipse watch was an important design since it was developed solely for women's wrists. The company eventually ceased making the timepieces from this collection but we have seen the design make a comeback recently. The Ellipse, as its name suggests is crafted into an oblong case shape crafted from precious materials. The case of this watch from Jaeger-LeCoultre's original Ellipse collection is crafted from 18k yellow gold. The applied gold hour markers have been positioned by hand against the watch's dramatic blue backdrop. One of the reasons that Patek Philippe watches are so desirable is due to the brand's limited production of timepieces each year since each one takes so long to execute. This women's vintage Jaeger-LeCoultre watch was made circa 1976. Its 20mm width will make for a comfortable fit on the most slender of lady's wrists. The movement that sits at the heart of this elegant watch is manual winding. If you're a lady that appreciates the traditional concept of mechanical timekeeping, you'll enjoy winding the hands of this watch each day. The 18k yellow gold bracelet of this watch is completed with a delicate jewelry-type clasp and features a unique design comprising oblong links. A sapphire glass lens is used to seal the rim of the watch's fixed bezel onto the case, offering a clear view of the dial. Now that the Ellipse model has relaunched, a vintage JLC watch like this is sure to become an even more appealing timepiece to own.

Ladies Vintage Omega Mid-size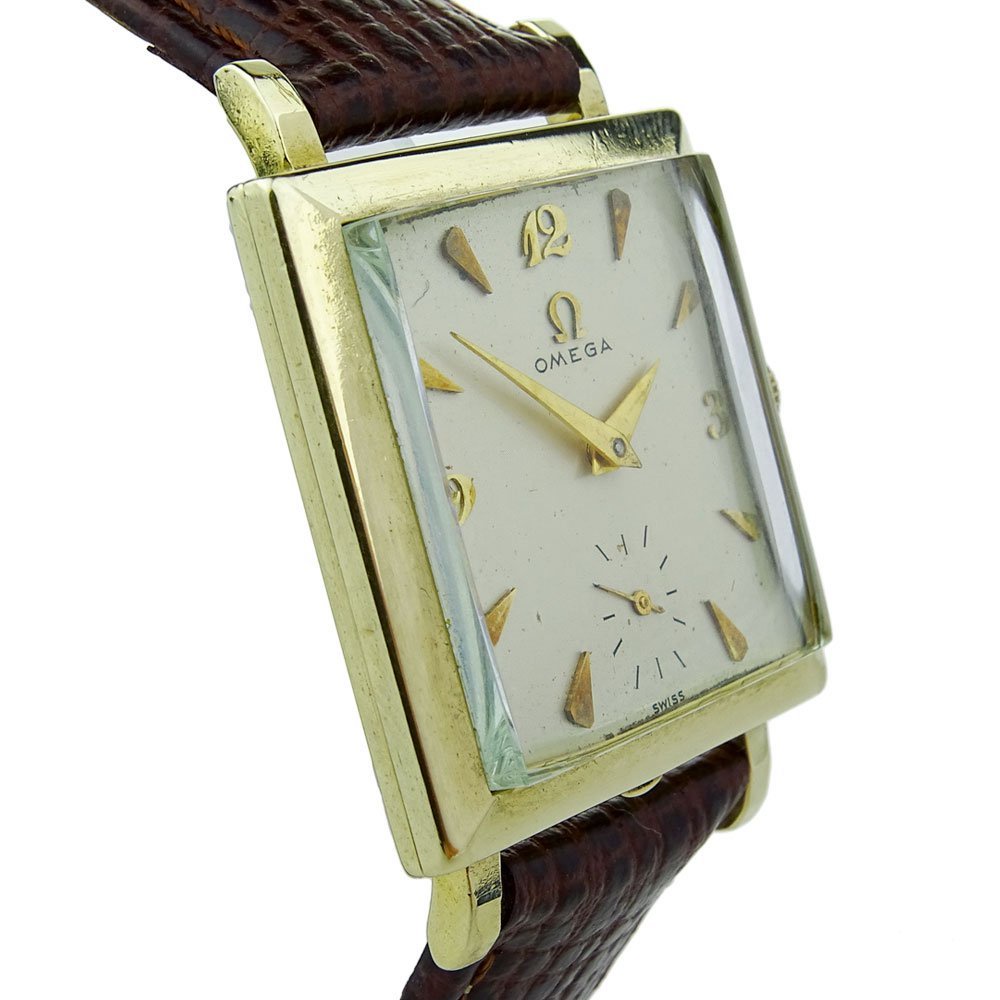 Ladies Vintage Omega Mid-size
Reference: 2343570
Price: 695.00 £
Winding: Manual Wind
Case Diameter: 27mm
Style: Mechanical
This striking square-shaped Omega ladies watch circa 1964 boasts strong vintage vibes accompanied by an automatic movement. The case is crafted from 14k yellow gold and features a white dial with gold baton style markers and a set of slim central minute and hour hands. The design differs greatly compared to Omega's range of modern ladies' watches. The square-shaped case is attached to polished lugs. Whether you find this watch on its original strap or fitted with a new one – a classic black leather band will enable you to wear this vintage watch with every outfit in your wardrobe. The Calibre 620 is a hand-wound movement, housed inside a 27mm case width. This timepiece is perfect for any female Omega collector or vintage watch enthusiast looking for a design that breaks away from the classic round profile.

Ladies Vintage Cartier Tank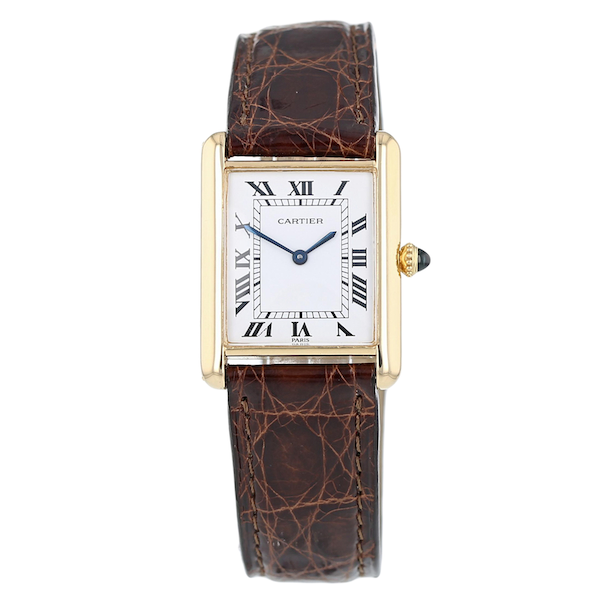 Ladies Vintage Cartier Tank
Reference: 81720552
Price: 2.995,00 £
Winding: Quartz
Case Diameter: 24.0mm
Style: Classic
Luckily the Cartier Tank design has changed very little over the years. Despite Cartier equipping these models with modified movements, the aesthetics and profile of the Tank watch remain almost untouched. The faultless design is an instantly recognizable one, making vintages watches like this ladies Cartier Tank watch a classic accessory to wear on the wrist for all manner of modern-day occasions. This stunning lady's vintage Cartier Tank Louis watch ref 81720552 features a case crafted from 18k yellow gold. The rounded lugs which differ from other Tank designs are a fetching feature. A clean white dial is adorned with crisp Roman numeral hour markers and an inner minute railway track. The Tank Louis Cartier watch is the flagship design from this iconic collection since it was designed by Louis Cartier himself. It set the standards for all Tank watches to follow and is now considered a symbol of the Art Deco era. If you're a fan of the Tank watch already, you'll love this vintage watch, complete on an authentic brown leather strap that marries perfectly with the traditional yellow golden tones of its case.

Ladies Vintage Jaeger-LeCoultre Reverso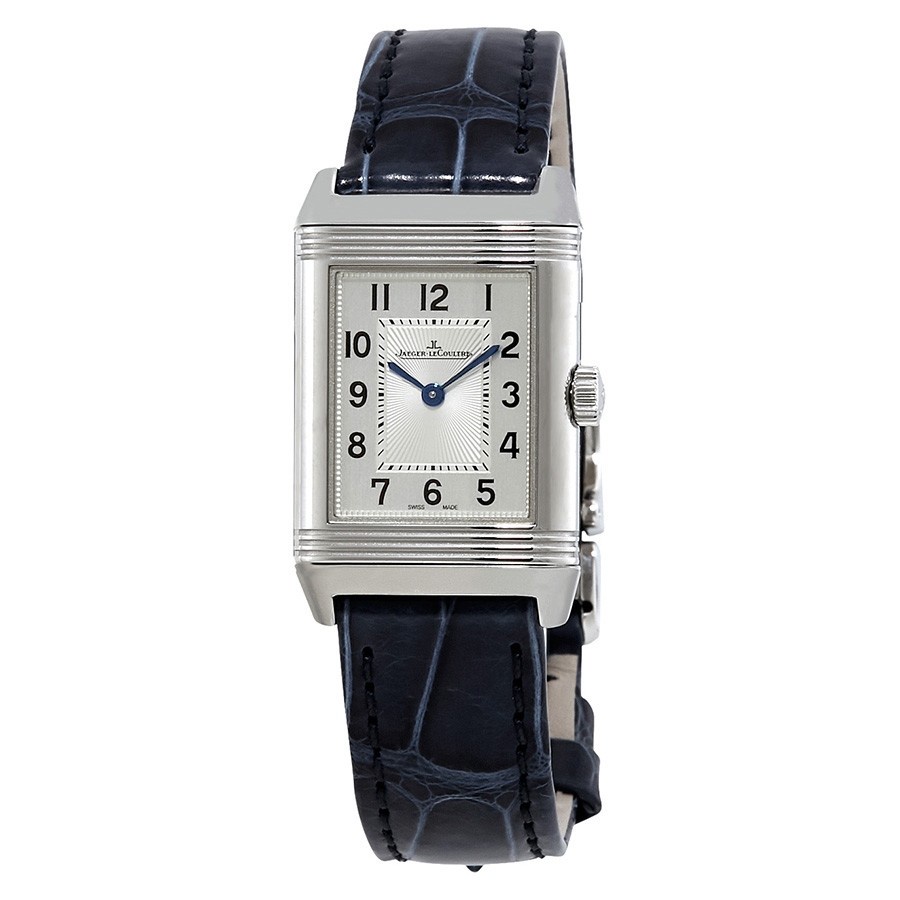 Ladies Vintage Jaeger-LeCoultre Reverso
Reference: 250.5.08
Price: 2.495 £
Winding: Quartz
Case Diameter: 32mm
Style: Reverso Classique
This vintage ladies Jaeger-LeCoultre Reverso watch harkens back to a poignant time in the brand's watchmaking history. The innovative design of the Reverso enables you as the wearer to turn the dial in on itself. Jaeger-LeCoultre also offers several designs with a double face, named the Duo, but models like this remain a true favorite to own. The watch has been crafted from 18k yellow gold and was made in the year 2000. It features a silver dial and is powered by a Swiss-made quartz movement at its center. The watch's 23mm diameter measures slightly larger than the Ellipse model. The time is presented via a set of Arabic numerals around its rectangular-shaped silver-colored dial. This popular vintage women's Jaeger-LeCoultre watch features an innovative mix of stainless steel and yellow gold materials. If you can find a watch like this 250.5.08 model on the second-hand market, it will make for the perfect wristwatch to wear to special occasions but can also pair nicely with professional attire.

Ladies Vintage Tudor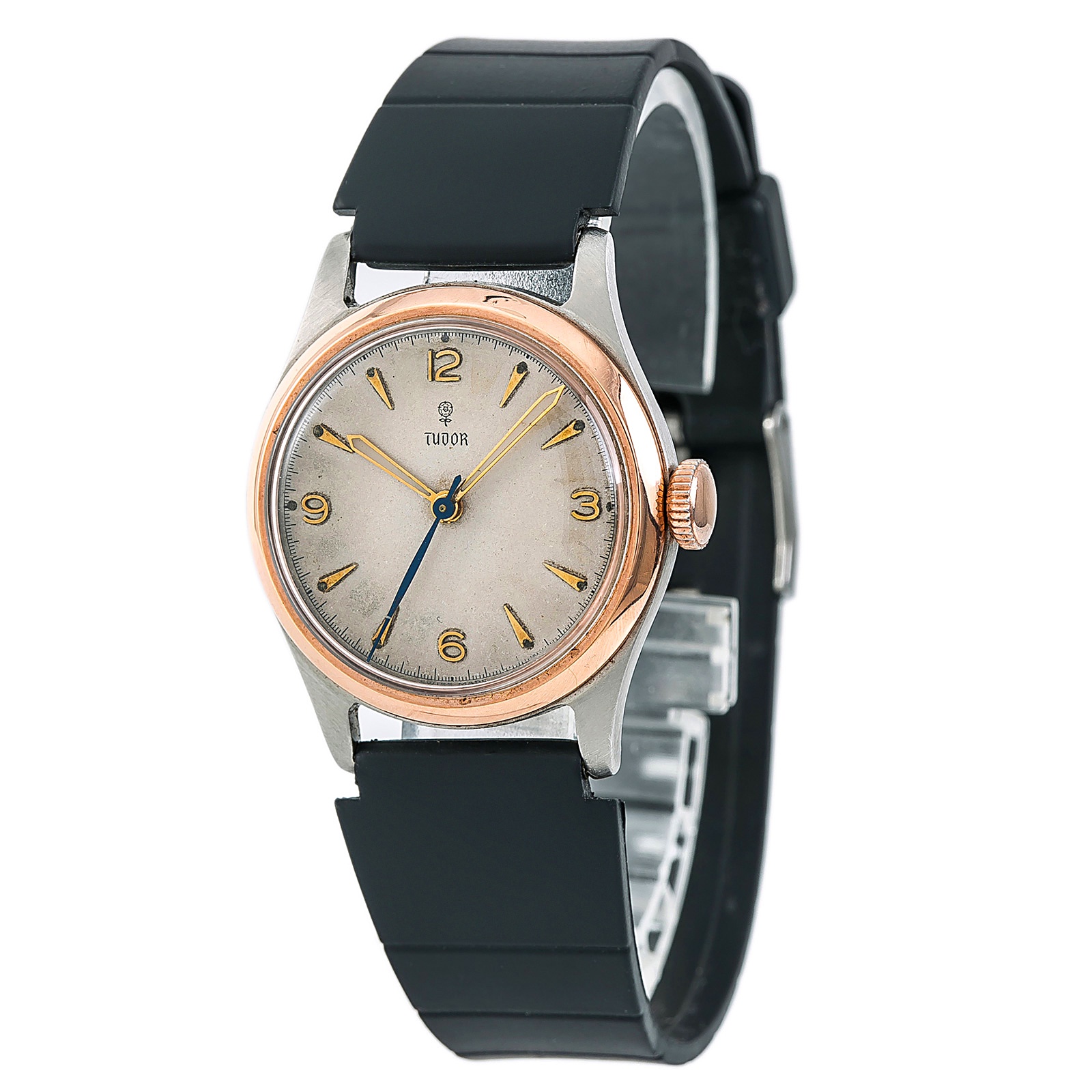 Ladies Vintage Tudor
Reference: 250.5.08
Price: starting 1.000 £
Winding: Quartz
Case Diameter: 30mm
Style: Classic
Dating back to the 1980s, Tudor watches like this model ooze charm and character. It incorporates the instantly recognizable crown logo emblazoned onto the top of a champagne dial. This vintage Tudor watch is crafted from 18k yellow gold and communicates a sense of elegance and simplicity. Like so many ladies Rolex watches, this Tudor watch is designed with minimal decoration, communicating a purest and refined look. The movement inside the watch is quartz powered. The model's elliptical-shaped case seals the movement into a protective housing that spans a 30mm width. You can enjoy this luxurious diamond-set vintage ladies Tudor watch on a matching 18k gold bracelet with folding clasp. There are many vintage Tudor watches available on the second-hand market, however, diamond-adorned timepieces like this one, for example, exudes a touch more glamour for wearing with both daytime and evening attire.

Ladies vintage Patek Philippe Calatrava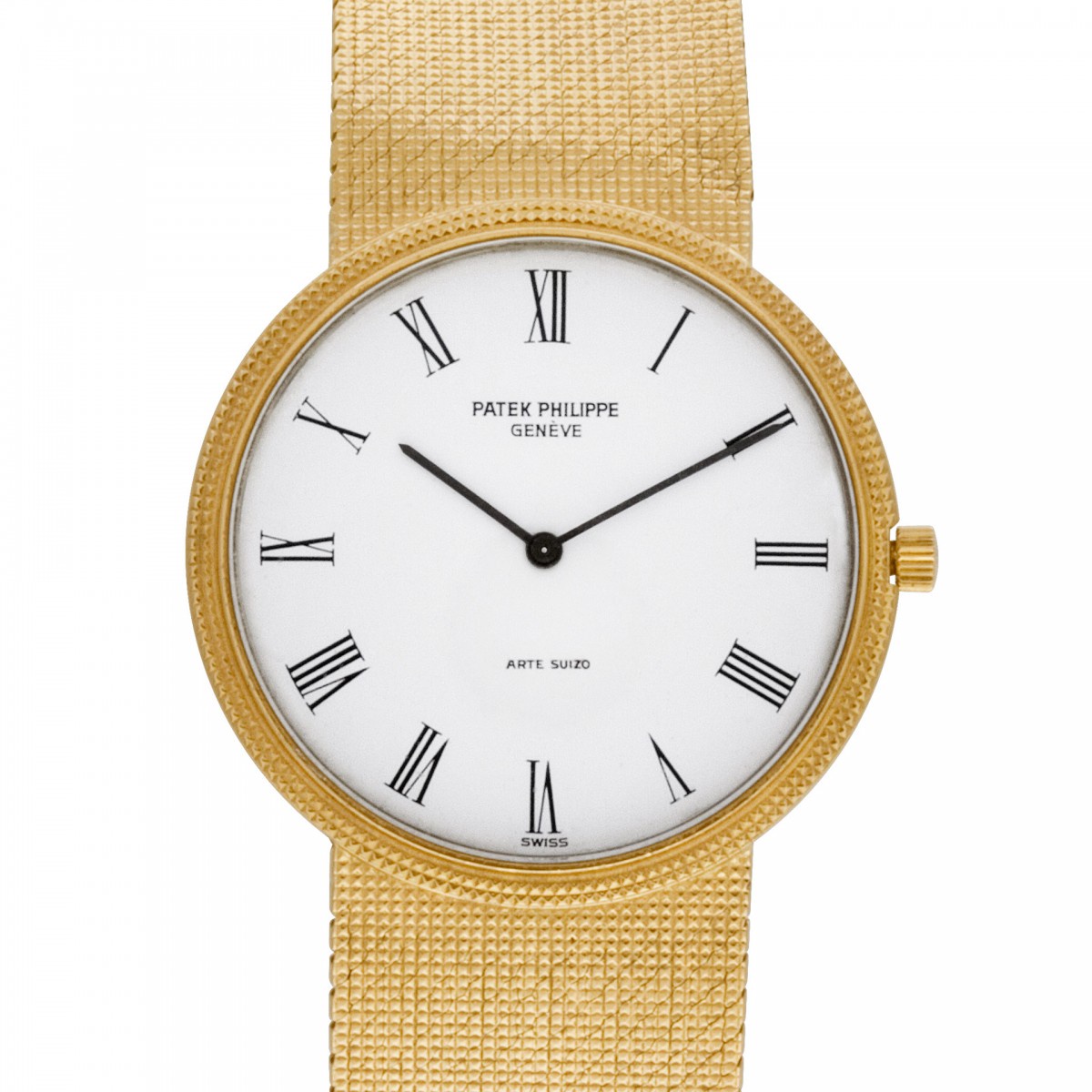 Ladies vintage Patek Philippe Calatrava
Reference: 3520
Price: starting 1.000 £
Winding: Quartz
Case Diameter: 32mm
Style: Classic
This vintage ladies Patek Philippe Calatrava is not only a popular design to wear as an elegant dress watch but it also marks an important reference in the history of the brand's manufacture. The Calatrava 3520 circa 1974 was the first to introduce the now famous "Clous de Paris" (or hobnail style bezel). Incorporated into this beautiful 32mm ladies Calatrava watch, the bezel frames a stunning white dial with thin Roman numerals for the hour markers. To enhance an even more refined look, this popular ladies vintage watch is completed on an 18k yellow gold Milanese bracelet to match the finish of the case. The slimline hands on the dial are powered by the manually-wound Cal. 177 for guaranteeing uncompromised accuracy come day or night.