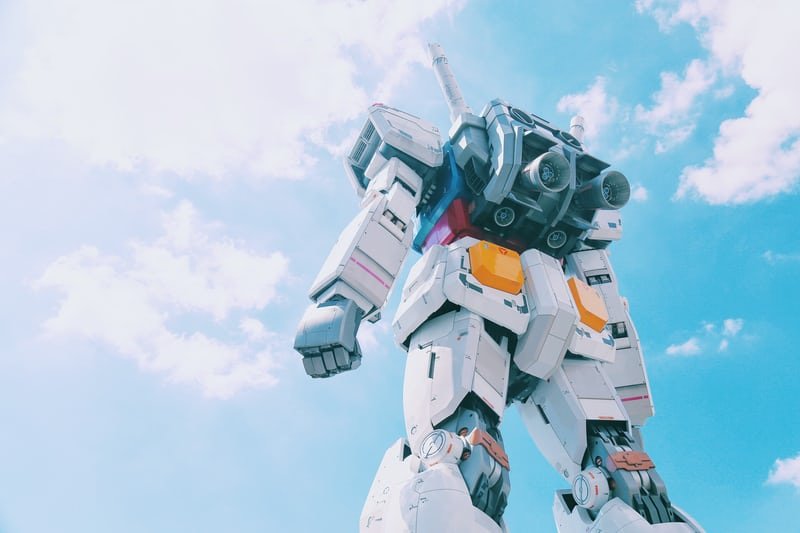 The 5 Most Iconic Casio Watches
The 5 Most Iconic Casio Watches
For many watch snobs, the inclusion of the word "iconic" coming before the term "Casio watches" would induce a wry, sarcastic laugh. Watch snobs love nothing more than to sneer at digital watches, unless they happen to be rare and collectable early Omega models. But when it comes to the likes of cheap and plentiful Casio, they are likely to be utterly dismissive.
But that is quite okay, because Casio has no desire to catch the attention of the dedicated watch snob. Where high-end watchmakers may sell 10 watches in a month, Casio aims to sell ten thousand an hour, throughout the world. Casio never reveals its sales figures, but the company does, with some understatement, admit that its digital watches "sell well."
Casio makes no apologies; its watches are not designed to catch anyone's attention. That's the whole point. They are deliberately unobtrusive, easy to read, easy to slip under a shirt cuff, reliable, cheap to buy and easy to replace. That said, they last for years keeping good time day and night.
Despite this highly pragmatic, no-nonsense approach to watchmaking, there is a vast army of admirers the world over who would never wear anything else, and who faithfully collect the different digital models Casio offers. Casio watch design has remained consistent for decades. Casio fans love its retro familiarity, and the top-selling Japanese brand sees no reason to drastically change something that works well.
There have certainly been some classics along the way, and here are five Casio digital watches that could comfortably claim the title "iconic."
---
Casio F-91W
The original and arguably the best. The watch of a million mom-and-pop store owners the world over. The original F-91W was introduced in 1991 and is still in production and demand. It is popular for its simplicity, reliability, and unpretentious, clean and quiet design. The lithium battery last at least 7.5 years. The watch is so popular it comes in several variations including a cool camo version. The push buttons on the side operate the various functions such as time display, alarm, stopwatch, and time/date adjustment. The alarm can be set to go "beep beep" every hour as you mark off the hours to quitting time.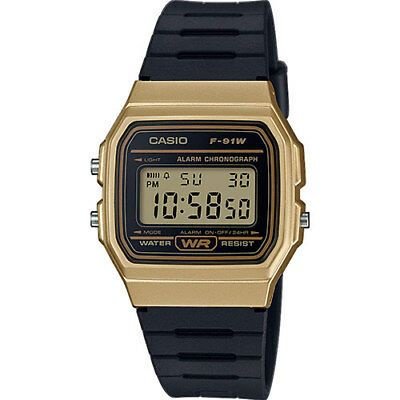 ---
Casio CA53W-1AR
The CA53W-1AR is another Casio classic. Whenever movies want to depict a nerd, a geek or a scientist, this watch model is central casting. It has an unmistakably geeky mathematical look about it, has been around for decades and still offers math straight from your wrist. In addition to performing calculations, it measures split times, 2nd and 3rd times, and it has a 1/100 of a second stopwatch. And the calendar has been programmed to stay accurate, including leap years, until 2079. Certain mechanical perpetual calendar watches can do this, but definitely not for under $20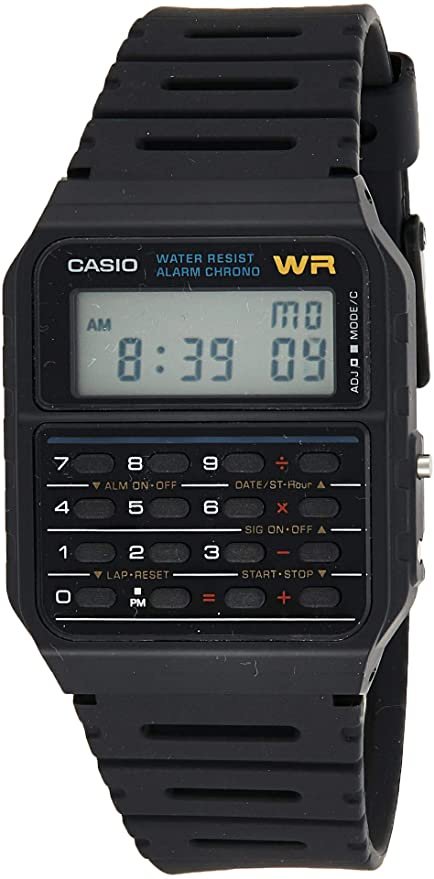 ---
Casio W-201
When you have a major hit on your hands such as the F-91W, it's tempting to try and update it and make it even better. This is pretty much what the sleek, contemporary-looking W-201 aims to do. This is a modern classic watch with +/-15 seconds per month accuracy. You will be hard put to find a watch more accurate for less money. Most equivalents run at +/- 30 or 20 a month. This sleek watch has no protruding buttons, a stainless-steel back plate, and a long-lasting 10-year battery.
---
Casio A168W-1
The W735H-1AV is another hugely popular classic Casio model that genuinely sells out within days when advertised. With the rugged-looking W735 series, Casio re-introduces the vibration alarm, a function that is useful where discretion is required, like when there is a need to escape a seminar or in loud environments where audible alarm signals could easily be missed. The watch is powered by a 10-year battery, and unlike the watches in the F-91 W series, it's 100-meter water resistant and with a high-brightness LED light. All this and additional functionality provide a great value watch. In terms of looks, while it carries a definite G-SHOCK influence, it's not a G-SHOCK. The watch comes on a black resin band.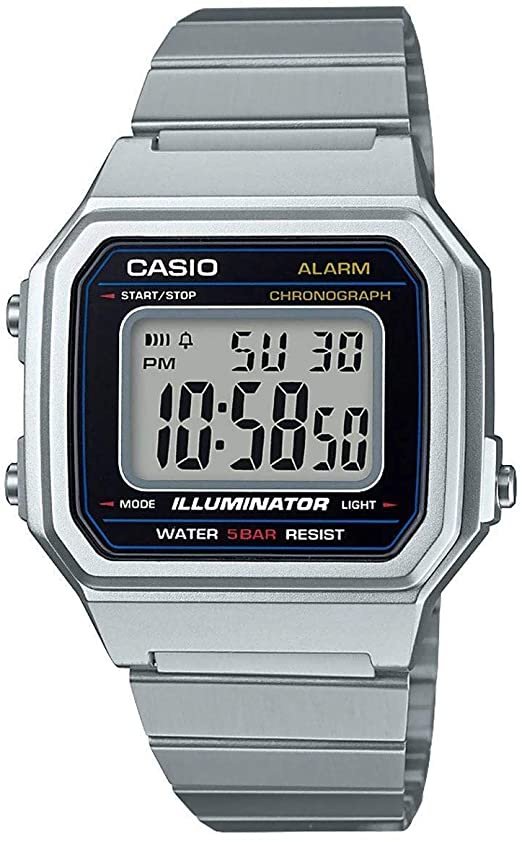 ---
Subscribe to our newsletter