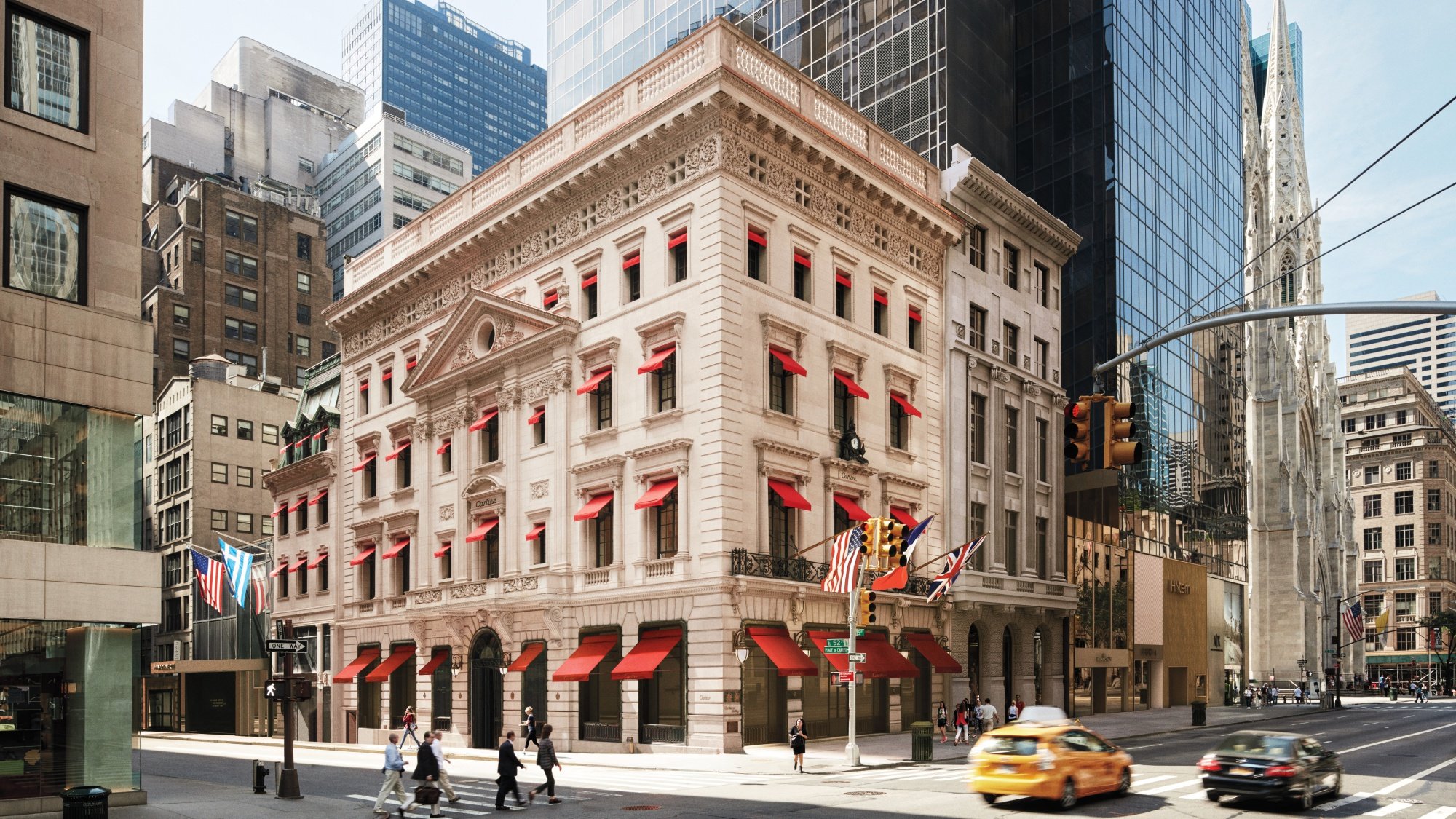 A guide to choosing the perfect watch at Christmas
Out with the chocolates and in with the real gifts this Christmas. 2021 marks a year of emotional upheaval and uncertainty. But there is a glimmer of hope that normality will soon return. With that in mind, there is no better excuse to invest in a special timepiece for a loved one this Christmas. In this article, we'll highlight all the important factors to consider before purchasing a watch as a Christmas gift. From styles, materials, complications and budgets - this guide to choosing the perfect watch this Christmas has covered everything you need to know.
Watches make such great Christmas gift ideas. We've been buying watches for friends, lovers and family members for centuries, but how much thought do we put into the style of the watch itself and our reasons for gifting it? In such a heavily saturated market, it's easy to become overwhelmed with the many styles and designs of watch on offer. What often happens is that our budget overrides everything and we choose the wrong timepiece.
The key to choosing the perfect watch at Christmas is to firstly decide on a budget and then explore the diverse array of designs, materials, finishes, complications and sizes that sit within that price bracket. Luckily there are enough leading watch brands out there to cover a diverse selection of luxury watches for men and women in every price bracket imaginable. Whether you're wanting to purchase a watch on a budget or go all-out on a high-end piece – this guide to buying the right Christmas gift should set you in good stead for choosing a timepiece that will be loved for years to come.
---
Why gift a watch this Christmas?
Watches are an incredibly diverse gift idea. Not only are they practical, but with so many styles available, it's possible to find a timepiece that suits your loved one's personality and tastes down to a T. Here are some reasons as to why you should gift a watch to a loved one this Christmas.
---
Watches are affordable
Of course, a watch can be as pricey or as least expensive as you like, but what many people don't realise is that many affordable brands are offering similar designs and features to high-end watchmakers for a fraction of the price. "Affordability" is a personal and individual choice, however, so find the budget that suits you before you go in search of your ideal Christmas gift to avoid disappointment. Remember, when choosing a watch with a high price tag, you pay for the provenance and reputation of the watchmaker, as well as higher quality materials, movements and components.
---
Rolex Bubbleback "Ovettone"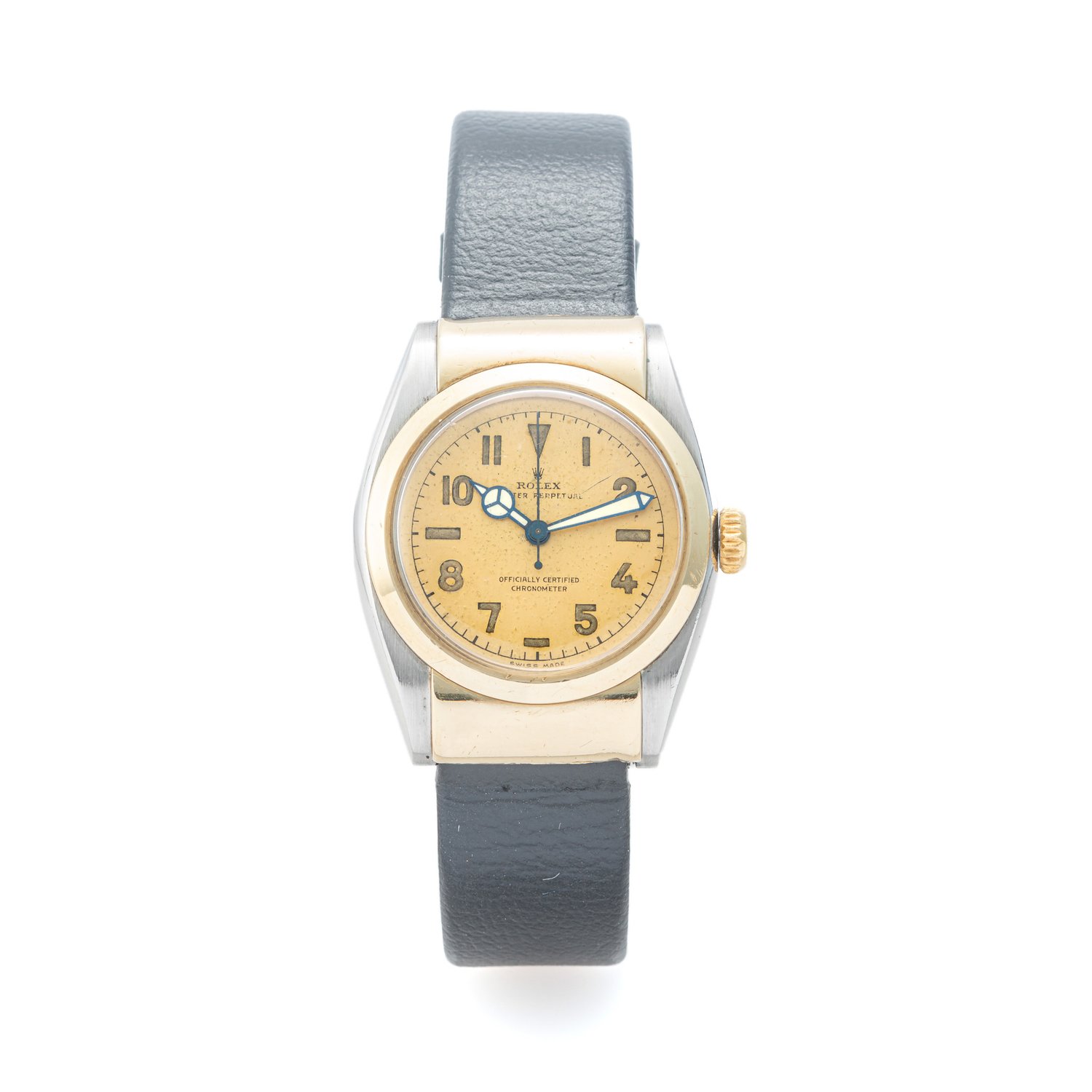 ---
Watches can be worn for many different occasions
Watches are not just for Christmas. Gifting a timepiece to a loved one at Christmas shows that you've put plenty of thought into your gift. The recipient can wear their watch throughout the year, whether that be to special occasions, formal events or at the weekend. The key to ensuring you choose a watch that can be worn for many occasions is to opt for a style that is as timeless as possible.
---
Watches can mark a special sentiment
Gifting a watch to a loved one at Christmas doesn't only need to celebrate the day itself. It can honour a special memory or a milestone reached in life. Special editions and limited edition watches can mark a special date with a specific release number. Materials, designs, details and brand names can all mark a sentimental gesture that means something personal to a loved one.
---
Vintage Cartier Tortue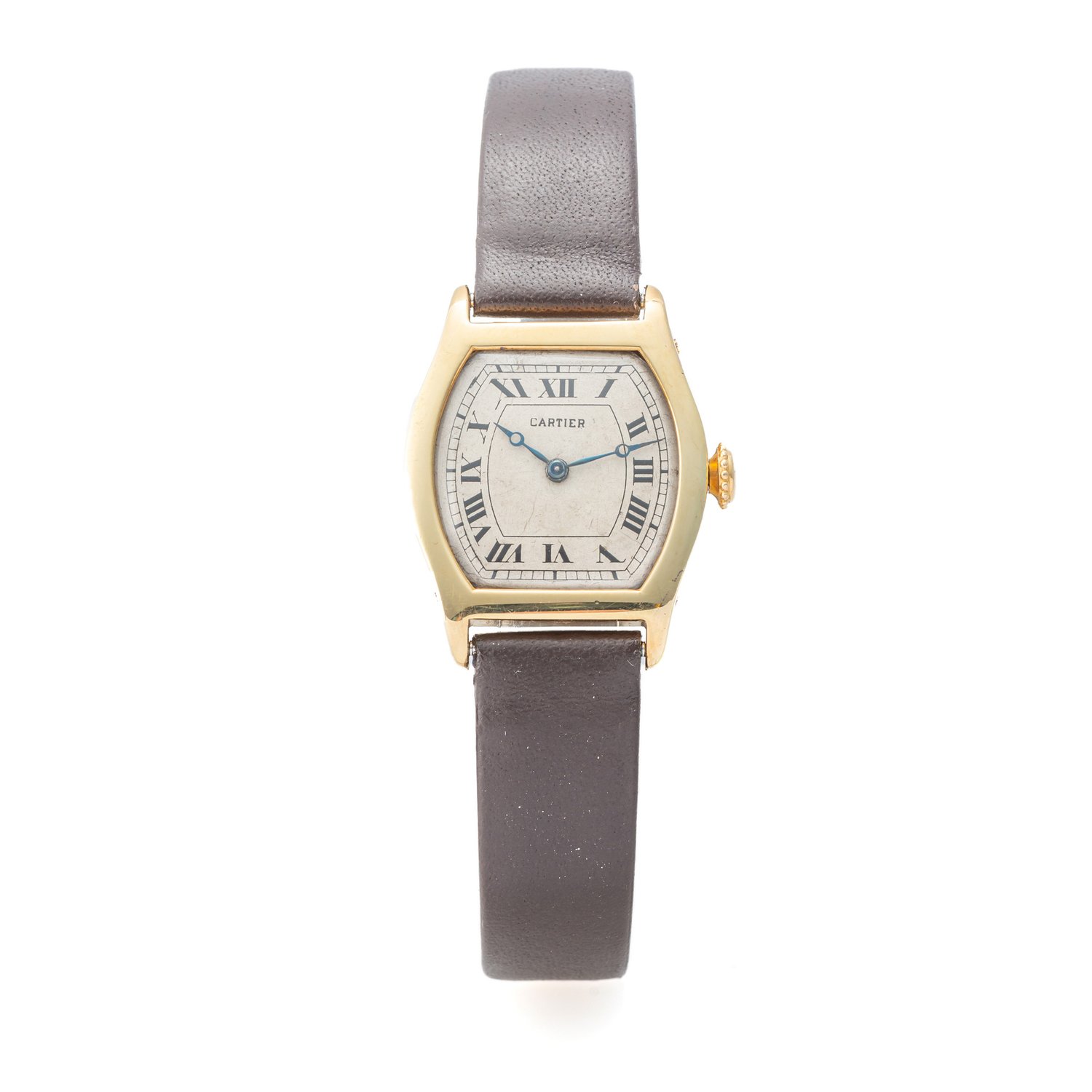 ---
Watches are traditional
Traditional watches never tire of their beauty and elegance. If the person you're gifting a watch to this Christmas prefers traditional wristwatches, there's an endless supply of design ideas and models to choose from on the market that appeal to traditional and classic tastes. A timepiece will not only measure all the wearer's precious moments in life, but it serves as a reminder to embrace each moment to come. Watches have been a staple accessory for men and women since the 16th century and continue to make for great gift ideas to mark a special occasion.
---
Omega Art Deco Diplomat Pocket Watch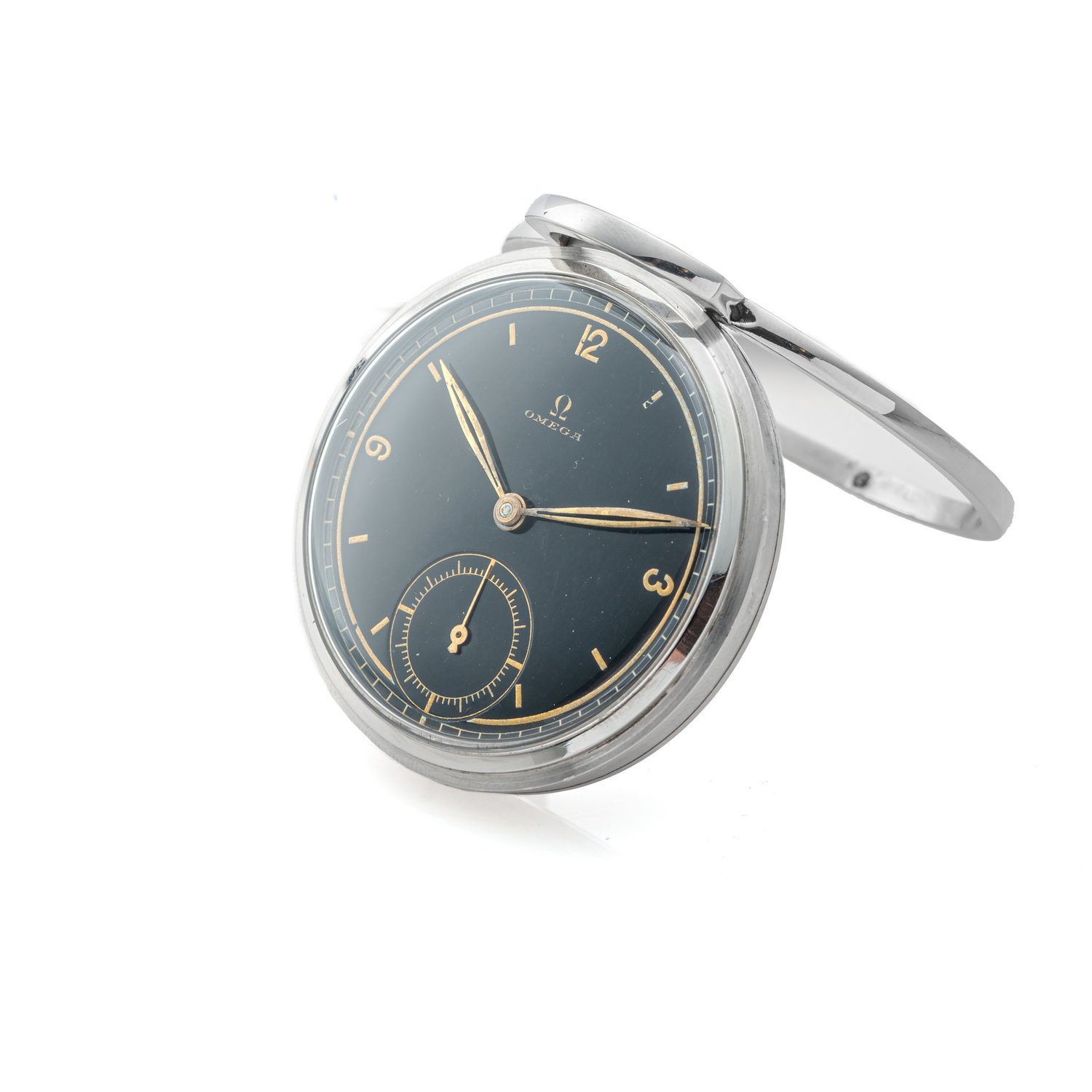 ---
Watches can be worn for work
Christmas gifts don't get more practical than a luxury watch. A timepiece can make a great companion for work. Some work environments are formal - others more casual. This should be considered when choosing a watch for Christmas, along with the features and requirements the recipient may have for their role at work. Dress watches make great companions for pairing with a suit in the office, whereas a watch with a GMT function will appeal to those who frequently travel on business.
---
Audemars Piguet Ref.26300ST Royal Oak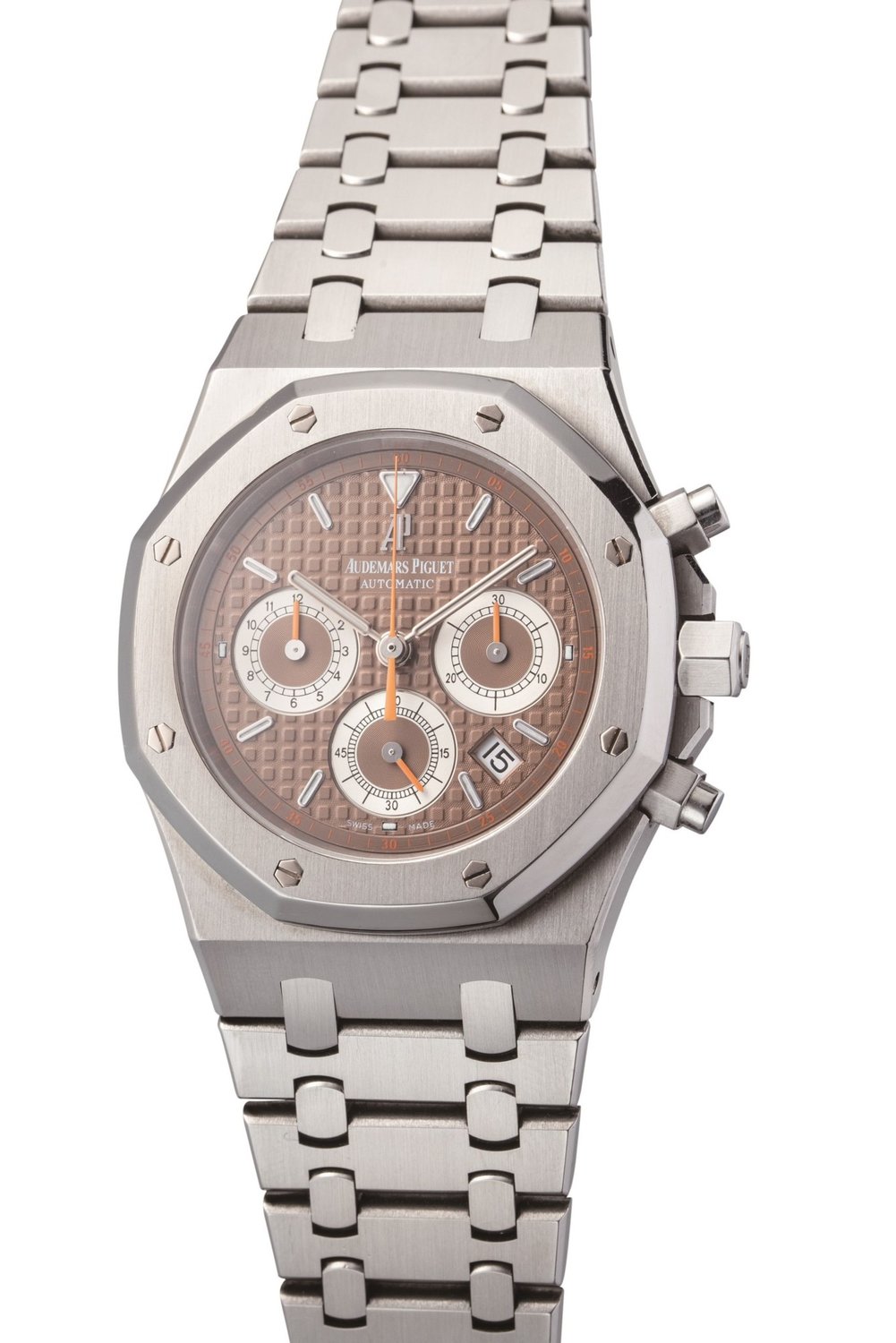 ---
What to consider when buying a watch as a Christmas gift
There are many factors to consider before buying a watch as a Christmas gift for a loved one. The design must be comfortable, must fit the personality of its wearer and should fit his or her wrist. Here are some pointers to consider when shopping for the right timepiece.
---
Watch size:
It's always a good idea to measure the wrist of the recipient before going in search of a watch as a Christmas gift. If you are unsure of his or her wrist size, one option would be to ask a family member – another option, to look at his/her existing watches.
---
Omega, Ref. 166.077, Seamaster PlopProf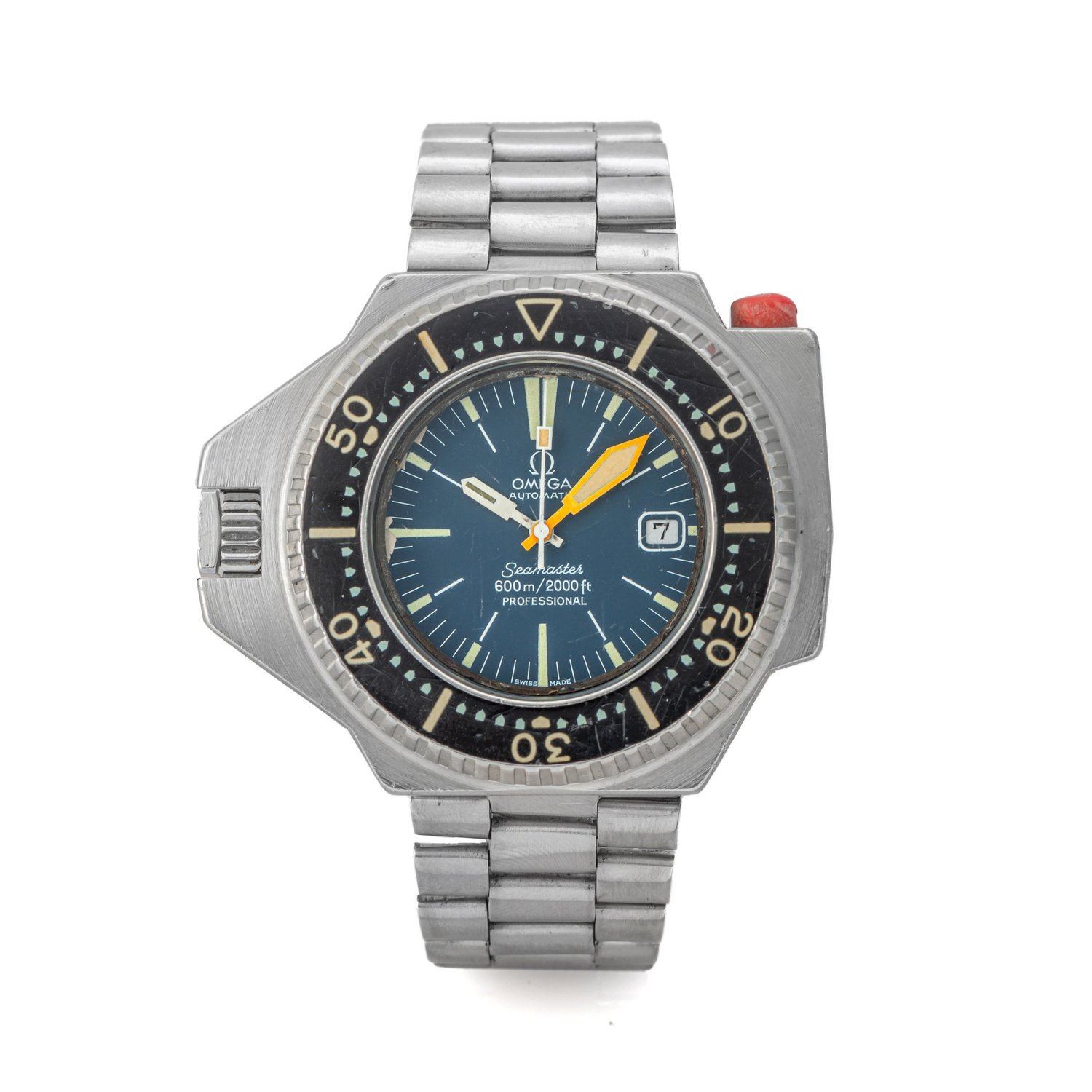 ---
Watch shape:
The shape of the watch you intend to buy for your partner or family member should suit the profile of their wrist. A lady's elegant wrist may benefit from a rectangular-shaped case or a rounded case for a classic look. Likewise, a gentleman with a slender wrist may not benefit from a large square or tonneau-shaped case. Again, consider the diameter and the length of the watch case from the tip of the north lug to the base of the south lug. Watch cases come in a variety of different shapes from oval to rectangular to barrel-shaped. Although some may measure the same diameter, it is important to appreciate that depending on the shape, one style of watch may appear a completely different size from another.
---
Material matters?
Does your partner like the classic style of a stainless steel watch? Do they prefer something more luxurious like 18ct rose gold or yellow gold? Are they more drawn to the modern feel of a black PVD or DLC-coated case? Does your budget limit you to a gold-coated finish as opposed to a solid gold case? If you intend the recipient of the watch to wear his or her timepiece every day of the week, the material of the case and their preference in terms of the finish on a watch should be carefully considered.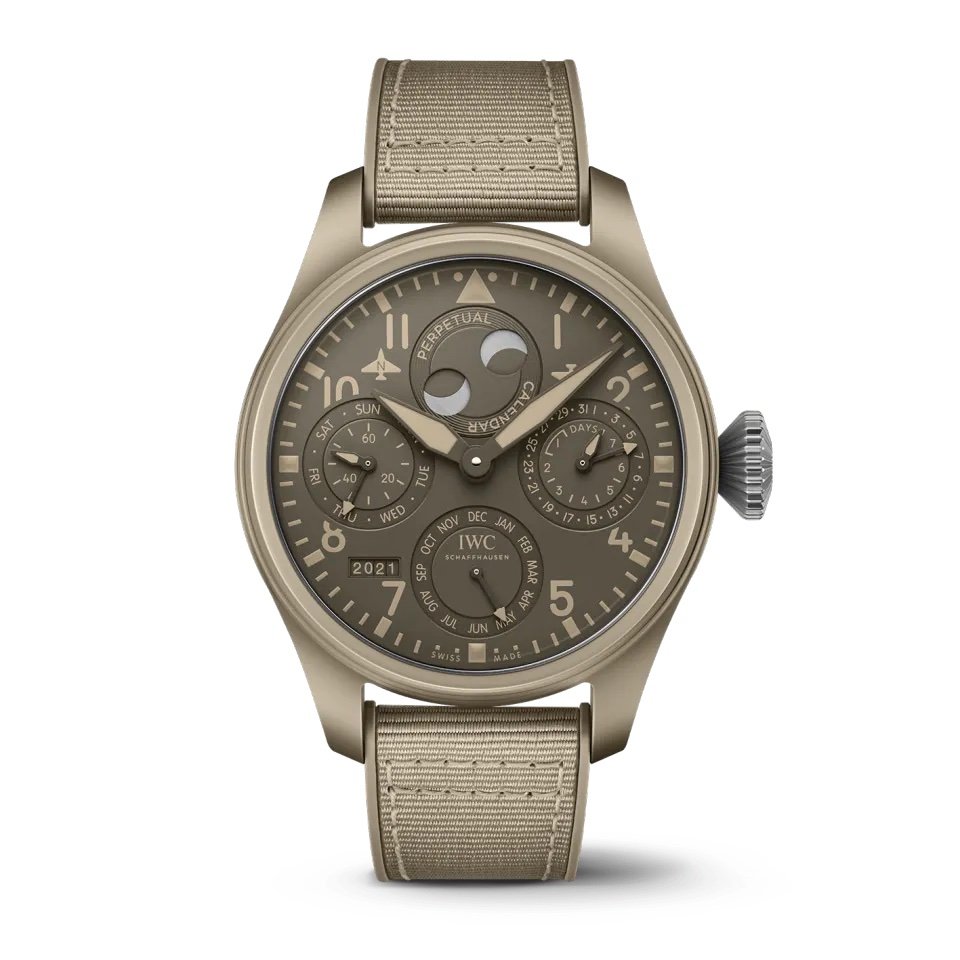 ---
Mechanical or quartz?
There are benefits to owning both a quartz or mechanical watch. Will the recipient of the gift be wearing the watch every day? If so, an automatic watch may be more suitable. If the person may be going for periods without the watch on their wrist, quartz-powered watches are a reliable option. Choosing between an automatic or quartz watch is often a personal matter and can be determined by budget. Likewise, there are kinetic watches, solar-powered watches and Spring Drive watches, as well as the popular hand-wound mechanical watch to choose from.
---
Complications:
Three are watches equipped with many complications from moon phases, perpetual and annual calendars, depth gauges, pulsometer watches, day and night indicators and power reserve indicators to name just a few. The decision to choose between a watch with many complications or a simple date feature, for example, should be led by the recipient's tastes and his or her specific requirements.
---
What are the different watch styles?
The style of a watch is probably the most important factor to consider of them all. Choosing the right style of watch could determine the difference between money well spent and a gift that will never be appreciated. Here are some popular watch styles to consider before choosing the perfect watch as a Christmas gift.
---
Dress Watch
Dress watches are probably the simplest but most popular watch style of all. They appeal to the masses, presenting themselves in a time-only version or a simple two or three-handed version with a date function. Dress watches come in a myriad of different case materials from conventional stainless steel to the more indulgent gold and platinum materials. They are universally appealing for their ability to bridge the gap between a watch that pairs well with formal, professional and casual attire.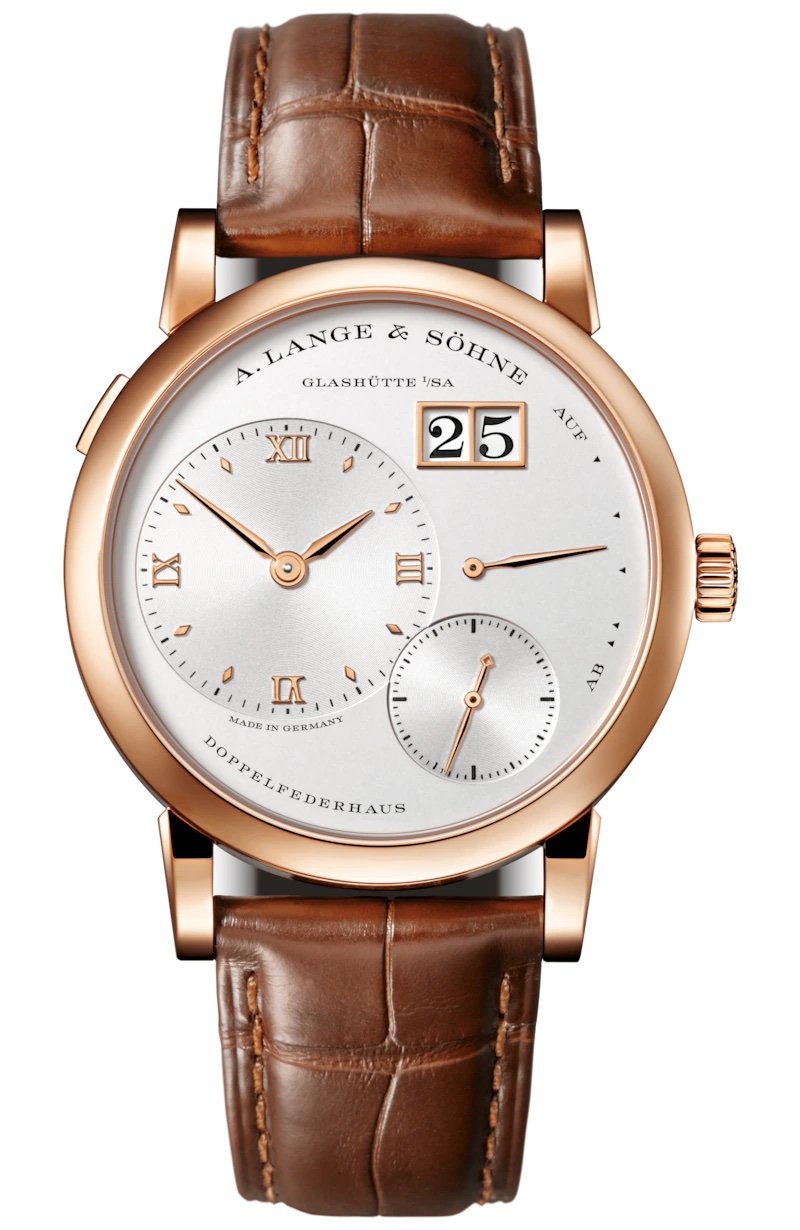 ---
Field Watch
Field watches are rugged, robust and designed initially for military use. That said, many are used as a fashionable watch today, encompassing the desirable masculine and military-inspired designs seen in watches of the First and Second World Wars. Field watches will make a great option for any member of the Forces but also those who like the appeal of the distinct "tool watch" look.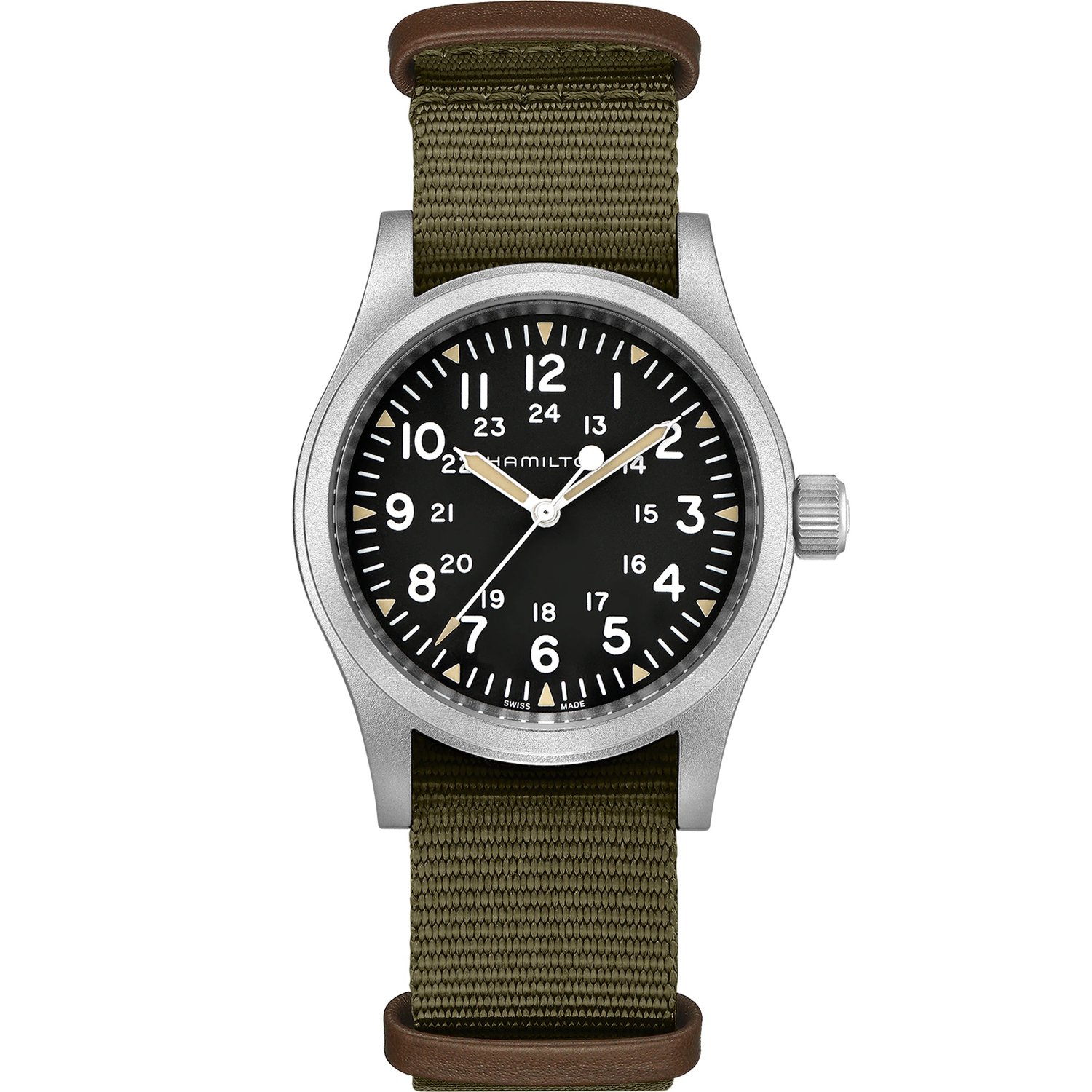 ---
Aviator Watch
Bold hands and numbers define the pilot's watch genre. Surprisingly, these watches are worn by civilians as opposed to professional pilots. Functional characteristics like legible, lume-coated appliques and a clear, spacious dial will appeal to those in search of an everyday robust watch. Pilot's watches will make a great Christmas gift idea for those with a preference for anything from vintage aviation instruments to classic pilot's tool watches.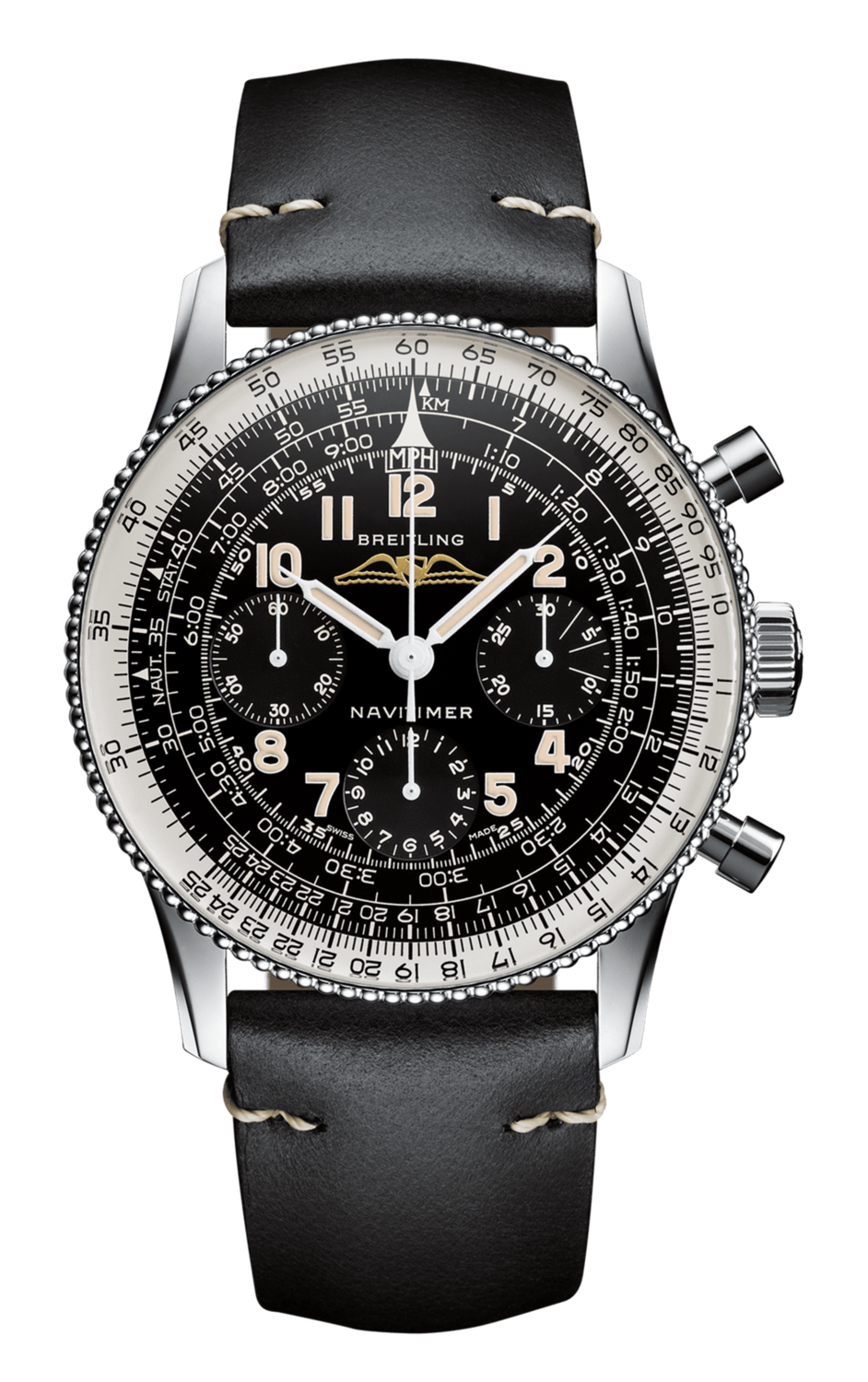 ---
Dive Watch
Whether required for deep-sea diving or not, dive watches are an incredibly popular style of watch. They make for great Christmas gift ideas thanks to their robust case designs, legible dials and supple rubber bands or stainless steel bracelets. From vintage-inspired dive watches to bold and contemporary designs, dive watches can be purchased anywhere from the lower budget end or the higher top-end of the pricing scale.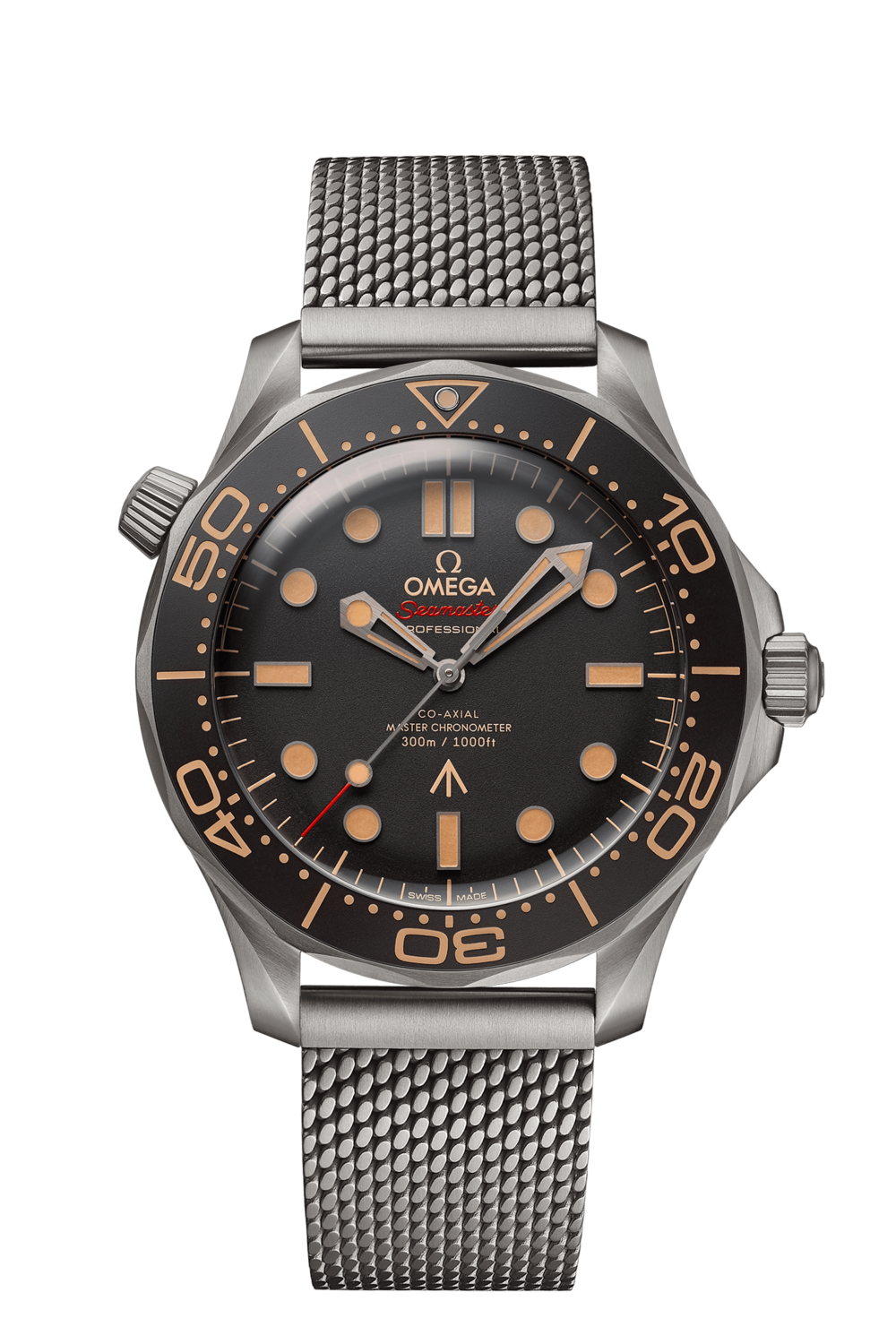 ---
Racing Watch
Those with a love of motorsport and Formula 1 racing will share a preference for the racing watch. Available on the market in several designs, racing watches tend to boast vibrant splashes of colour against legible dials equipped with tachymeter scales around the flange or the watch's bezel. They also come on a variety of funky straps, from bold and colourful rubber straps to perforated black leather bands.
---
Omega Speedmaster "Japan Racing Dial" Steel 3570.40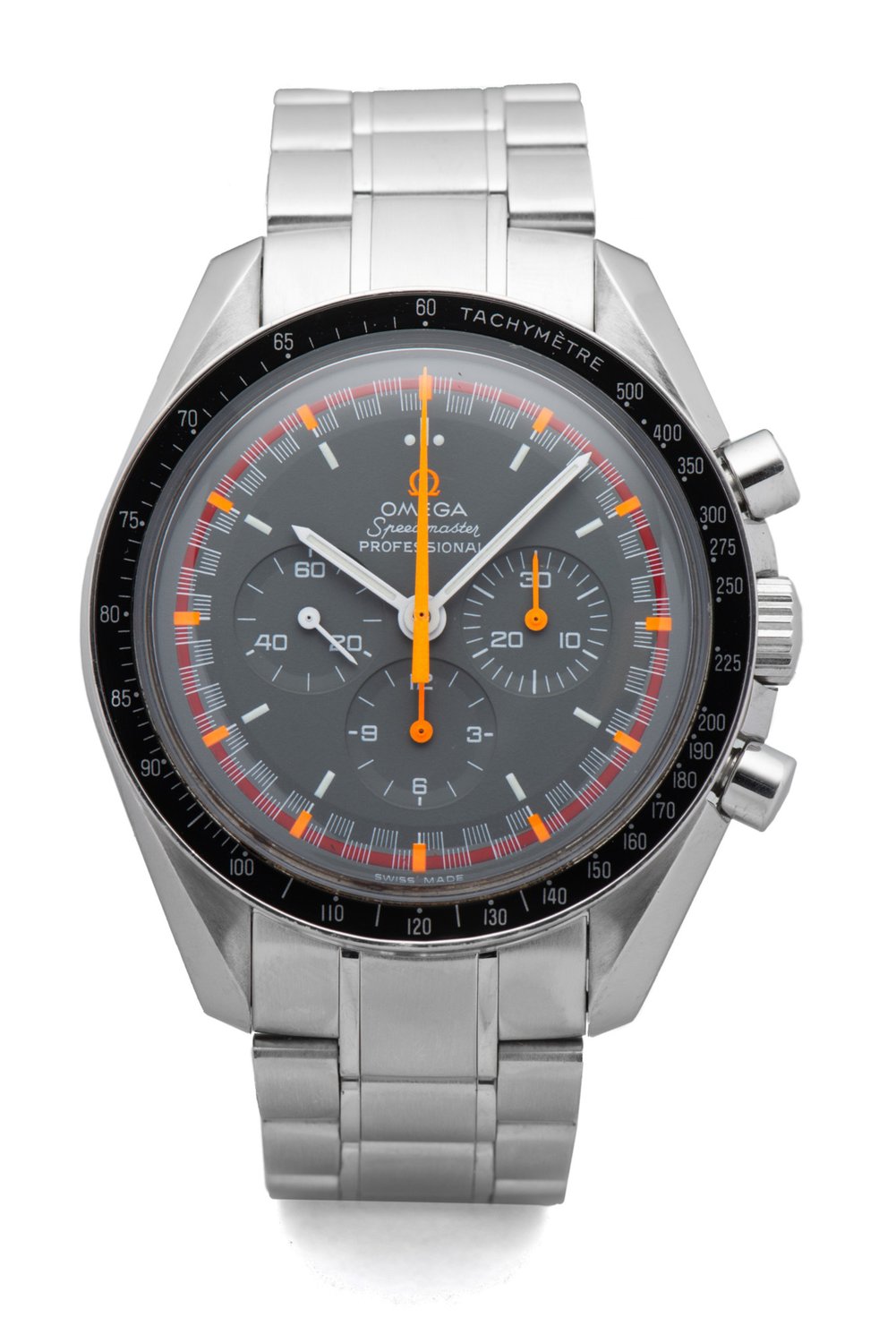 ---
A Special gift!
Whether buying for him or her this Christmas, searching for the perfect watch can be made that little easier by following the pointers we've outlined in this guide to choosing the perfect watch for Christmas. From diamond-set lady's watches to robust and sporty men's dive watches – despite the seemingly infinite selection of watch types out there – rest assured, there is a timepiece for every individual and every occasion. Consider the recipient's wrist size, their style and what they may need in a wristwatch – and you're already halfway to finding your perfect Christmas gift!
---
Read more of our guides to find out which from Rolex hold their value or all Rolex Nicknames to our classic guide to the Day Date models and our comparision with their sister brand: Rolex vs Tudor.
Subscribe our newsletter for more news related content and find our quick comparitive guides to help you decide which watch you should buy next:
---
Subscribe to our newsletter